I remember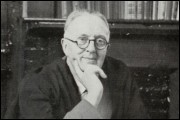 I remember...
my school teacher
Comment by: James abram (Wigan, England) on 4th August 2021
Remember shevington junior school 1964 - 1967 Mrs leach ,miss beech, miss brewer, Mr gray, also Mr twist and Mr sudworth Mr holding a good school ,good headmaster had control of the school encouraged good pupils who were willing to learn ,exact opposite of shevington secondary school ,which was a thugs playground in comparison, along with some of the teachers.
Comment by: Gaynor McDermott (Wigan , England) on 8th April 2021
I am responding to a comment on here by someone known as Rachel Naylor who attended Borsdane Brook in 1996. I am the teacher who she was looking for. My name back then was Latham (or possibly Davies - I got married that year). I would like her to know that I have very fond memories of her and wish her well.
Comment by: Linda Massa (Preston, England) on 2nd February 2021
I too remember all the teachers named at Shevvy. My favourite teacher was Mr Fred Arnold, he was our form tutor for the four years at school.
Comment by: Linda Massa (Preston, England) on 1st February 2021
I too went to St Wilfrid's in Standish and remember Miss Foy very well. When it was time to go to Shevvy she told my parents I was slow but thorough (I still am) and I would make a good secretary. That was my profession and I always loved it.
Comment by: Ian Strachan (Wigan, United Kingdom) on 18th June 2020
Orrell Holgate Junior school. Moore Rd Orrell 1965-1969. Headteacher Mr Ward. Yr 1 Mrs Guest. Yr 2 Mrs Bradshaw. Yr3 Mrs Wilkinson. Yr4 Mrs Gaskell Dinner ladies Mrs Higgins Lollipop lady Mrs Green (later caretaker) Now flattened for access to the jam butty estate. Polly Hawkers shop next door...later Georgesons..also gone.
Comment by: Tricia Harrison (London, England) on 7th June 2020
Karen Roach, Florida - you enquired about Frank Bramwell a teacher at Thomas Moore school. He was my uncle. You are correct, he wrote a book which was entitled 'Voyage to the Stars'.
Comment by: Tina (Wigan, England ) on 12th August 2019
I remember Mr Manion, what a lovely guy, the headmaster who came after him wasn't great! I also remember Miss Paget, Miss Rose and Mr Malin, excellent teacher. Can't believe how long ago it was . Unfortunately I also remember Sister Joseph!
Comment by: Fred Brooks (Baden-Baden, Germany) on 6th March 2019
I went to St. John's infants in 1954 and then went to Argyle st secondary modern from 1958to1962 if anyone has any information about the teachers please let me know
Comment by: Thomas Brian eaves (Wigan, England) on 28th January 2019
I went to shevington secondary modern in 1960 and left in 1964, mr ainsworth was our form teacher, a good teacher but strict,, I also remember mr carrington, and headmaster was mr Lewis..
Comment by: michael goulden (wigan, uk) on 15th January 2019
I remember my teacher at brunswick school hindleygreen, miss latham 1952-1955 ish.
Comment by: Steven Pickup (Wigan, United Kingdom) on 27th October 2018
CANSFIELD 1983-88 There was a home economics teacher called Mrs Oven, pronounced Oh-Venn. HA!!
Comment by: Steven Pickup (Wigan, United Kingdom) on 27th October 2018
Quick Note!! It looks very bad when you make obvious & multiple spelling mistakes in your praise. BTW Cansfield High School, science Miss Twiss, great name. Funny when she married she did NOT become Mrs Twisses?!
Comment by: Holly Louise Newman (Gellilydan, 5 Gors Fach, Wales) on 17th October 2018
Hi, I remember St. Cuthberts Primar School like it was yesterday! I remember Mrs Wadeson and mr Bruen but I dont remember any other teachers! Would be lovely to catch up as I have moved to Wales now. I remember the massive assembly and when we use to sing, i think the teacher was called Mrs Bond? I cant remember but for sure the best primary school I went to !
Comment by: Valerie Bradshaw (Wigan, UK) on 13th February 2018
I was at Shevington Secondary until 1969. Never in Juddys class but remember the "get down on those marrow bones" at the front of class for misbehaviour
Comment by: Alan lad ( wigan, England) on 22nd September 2017
I remember Mr Judson from Shevie School 1961-1965,belting teacher.
Comment by: Carl Lawrenson (Glen Vibe, Isle of Man ) on 9th September 2017
I recall going to shevington secondary school in the late 1968 to 1974 - mr Judson was the maths teacher ( hard but fair) . My memory is dimmed now but I recall pupils Tim mcavoy , Russell weaver . Unfortunately there appears to be photos or history details of the school in those days , only info when it became a high school
Comment by: A telford (Worcester, worcestershire) on 25th April 2017
I went to sring View Sec.Mod. School 1954 to 1958 and I remember a time capsule we buried in 1955. Does anyone know if it is still buried.
Comment by: Mark silviano Broli (Hindley green , U.K. ) on 27th November 2016
I went to Mornington road high school 1978 to 1982, I remember mr Lowe , miss Whitaker and mr Harris as headmaster.
Comment by: Mej (St brug, Netherlands) on 8th September 2016
Oohps not wilkinson but wilford
Comment by: MArgaret (St.'Brug, Netherlands) on 18th July 2016
Argyle street infants Miss llewelyn, miss boyle, miss bibby ? Mr collier, miss barrow and mr speakman . Head miss wilkinson later mr davenport
Comment by: John Simester (Hungerford, Berkshire, England) on 21st May 2016
Does anyone have a memory of my father, Herbert Simester, who taught at Ashton Central School until his death in 1965?
Comment by: Toni Forster (now Francis) (chatteris, cambs, uk) on 4th May 2016
I loved school and some teachers really will be with me for ever, Ken Roper at Scott Lane, Mr Sandiford, Mr Sandiford, Mr Sharrock and Miss Docker at Pem Middle and Ken Ince. Mr Richardson and Dr Walker at Deanery High School. All fantastic teachers.
Comment by: clarke dorothy (wigan, england) on 27th February 2016
just been browsing this site and was very moved by(wyreworm) garstang's post about his time in wrightington hospital's school and his fond memories of his teacher , mr.robert aspinall. what a wonderful man he sounded. I was very moved by this memory.r.i.p. mr aspinall.
Comment by: ann (wigan, United Kingdom) on 14th February 2016
Kev : Miss Jean Morgan was the teacher who played the piano at Ince Central Primary School.
Comment by: Patrick Conroy (Pemberton, WIgan, UK) on 18th September 2015
I was Lamberhead Green Infants late 80s (think I left to go to the juniors 1990) The teacher I remember most and is my favourite teacher of all time was Mrs Fielding who taught me for the last 2 years. Our classroom was the one which was adjacent to the assembly hall which had the 2 double swinging doors and the dinner hall backed onto it. Best time of my life was had at that school. Wish I could go back
Comment by: sheila worsley nee matthews (wigan, england) on 18th August 2015
im trying to find anyone who left all saints secondary modern school in wigan in 1964 especially Kathleen baxendale would love to get in touch x
Comment by: Jeff Unsworth (Wigan, UK) on 6th August 2015
A note to Ray Dwyer Westhoughton, Bolton, England 20th Feb 2013 Re: your question to Mr Percival about Jesus words to the thief on the cross. Your question was how could Jesus promise the thief that "Today you will be in Paradise with me", when he was in the grave for three days before His resurrection. I agree, it was a shame that they could not answer your question and that was the beginning of your descent into atheism. The answer is quite clear from the Bible. The answer to your question is: When God fearing men died before Jesus Death and resurrection, e.g. Believers in the promise of Messiah, men such as Isaac, Jacob, the old testament prophets etc, their souls went to Abrahams bosom otherwise known as ( Paradise ). Before the Death and Resurrection of Jesus. All dead souls went down to Sheol/Hades, but Sheol was divided into two distinct sides, one for the righteous and one for the wicked. The righteous who died prior to Christ dwelt in Sheol with Abraham, and though they were cut off from the land of the living (and therefore from the worship of Yahweh on earth), they were not tormented as the wicked were. Where Did Jesus Go When He Died? and what, then, does this tell us about where Jesus was on Holy Saturday? Based on Jesus words to the thief on the cross, in Luke 23:43, some Christians believe that after his death, Jesus's soul went to heaven to be in the presence of the Father. But Luke 23:43 doesn't say that Jesus would be in the presence of God; it says he would be in the presence of the thief ("Today you will be with me in Paradise"), and based on the Old Testament and Luke 16, it seems likely that the now-repentant thief would be at Abraham's side, a place of comfort and rest for the righteous dead, which Jesus here calls "Paradise." In one of Jesus stories Luke 16:14-31 There was a certain rich man, which was clothed in purple and fine linen, and fared sumptuously every day: And there was a certain beggar named Lazarus, which was laid at his gate, full of sores, And desiring to be fed with the crumbs which fell from the rich man's table: moreover the dogs came and licked his sores. And it came to pass, that the beggar died, and was carried by the angels into Abraham's bosom: the rich man also died, and was buried; And in hell he lifted up his eyes, being in torments. Following his death for sin, Jesus journeys to Hades ( Sheol ), to the City of Death, and rips its gates off the hinges. He liberates Abraham, Isaac, Jacob, David, John the Baptist, and the rest of the Old Testament faithful, ( including the penitent thief ) ransoming them from the power of Sheol (Psalm 49:15; 86:13; 89:48). They had waited there for so long, not having received what was promised, so that their spirits would be made perfect along with the saints of the New Covenant (Hebrews 11:39–40; Hebrews 12:23). After his resurrection, Jesus ascends to heaven and brings the ransomed dead with him, so that now Paradise is no longer down near the place of torment, but is up in the third heaven, the highest heaven, where God dwells (2 Corinthians 12:2–4). I hope this answer could be the start of your incline back to belief.
Comment by: carol adamson (wigan, lancashire england) on 29th July 2015
i i was a pupil of st marks girls school and left in 1969 1970 ? and would like to comtact any pupils from a or b class for a school reumion on 31 st of july 2015 meeting up for ameal and catch up to share memories any teachers welcome eg miss smith who was our pe teacher if unable to make this one may organise another before xmas if successful carol nee adamson if interested contact 07957388279.
Comment by: Christine Urmston (Wigan, United Kingdom) on 18th June 2015
I went to Beech Hill Primary between 173-1980. Can anyone recall the teachers or other pupils
Comment by: Malcolm Nelson (Carlisle, uk) on 13th May 2015
I remember Mr Aspinall when in Wrightington in the 1950's. He was a dedicated teacher and it was through him that I didn't lose too much education in the 3 years a resident. There were only two or three of us in the cubicles at that time and by the time I came out TB was virtually eliminated.
Comment by: james abram (wigan, uk) on 21st March 2015
Anybody who was in miss harts class shevington secondary 1967 Francis fazackerley Paul turner I would like to be in touch girl pupils I remember Julie Myers Alison Holt
Comment by: Allan Wilkinson (Wigan, England) on 4th March 2015
Can anyone please help me fill in the missing names?. 3 other lads and me got caned on the day we left school, it was after we had been to Church service and we walked down hallgate in our class lines, 4th year in front , then3rd etc, and so on,as we got opposite our " Stalag " All Saints, waiting to cross frog lane,our form teacher, ( i think it was Banks )went missing, so me and others began to cross ther road, then, we heard a shout from Banks, ##you 4 straight to headmasters office ##as you do nothing last days we thought here comes crap duties again, after teacher had brief word with Gillyat we were marched into his office then was told not to cross a road without supervise then gave us all two licks of his favourite cane.!@#@!;....Ruled with fear then, am sure it should have been called child cruelty or something.... Some guys in class were Farnworth ...Minchin.... Pye.... Horrocks....Croft... Monks.... Arkwright.... Anderton....help me out guys, who are the other three, people don't believe this really happened... Class of 66, world cup year, summer leaving, no more Stalag, ........
Comment by: james abram (wigan, lancs) on 3rd March 2015
shevington county secondary 1967 Mr Pennington amd r how croft sadistic and cruel men
Comment by: james abram (wigan, lancs) on 2nd March 2015
shevington county secondary 1967 Mr Pennington amd r how croft sadistic and cruel men
Comment by: margaret doherty (peter st st helens, ukl) on 2nd February 2015
I did go to sacred heart in the 1950 .miss harkins mc caler the played the orgin in church . I hated that school the nuns were so bad I now live in Canada. please reply
Comment by: Christopher Hutchinson (Wigan, England) on 31st January 2015
I remember Woodhouse at Abby Gabby he punched me twice and chased me in his fiesta down some backs in Pem cos i walked off from isolation. He followed me to gate then grabbed my shoulder so i elbowed him then ran off down behind the pub across from miners. Got in backs out of breath next minute heard a car revving looked back and he put his foot down had to jump a wall. He hated me and i detested him would sware he's a nazi with his cane. Slinger as well i wanted expelling and he told me no matter what i did he wasn't gonna so he just kept suspending me cos he knew it got to me more then he finally did expell me twice and then brought me back. If these two ever go missing there's a good chance its me. Best teacher there was mrs Peacock didn't like how i behaved but understood me and actually spoke to me rather than scream or give me detention and bad reports. I held the record back then for that school longest on report or the whole i spent at that school. Then again punched Mr Brown at St Marks primary didn't have much look when came to school 7 years old first time on isolation for a full year went back to class next year for a whole two weeks then back on isolation outside Mr Bowlings office.
Comment by: Joe Mannion (Wigan, England) on 15th January 2015
Hi Linda. Hi Linda I do remember you quite well .Dowds pie shop. Mr Swift AKA Toddy would send either me George Foster of Colin Glover to the shop for Pie and barm plus eggs and milk. He would mix them in a glass and drink in front of the history class.
Comment by: linda Housley Nee Higham (Australia, school teachers) on 6th January 2015
Hi George I remember all the teachers you mentioned and Dowds pie shop mmmm nice barm cakes loved them hot with butter
Comment by: linda Housley Nee Higham (metung , Australia) on 3rd January 2015
Hi Joe My maiden name was Higham And I forgot about the teacher Ringo
Comment by: george foster (wigan , england) on 3rd January 2015
i left spring view school,l,ince sec,mod in 68.(old block,)mr heyes,used to get me up singing with him at morn, assembly,as i was a strong suprano then,mr beddard was a little chap a maths teacher,but both could whip you hard with a cane,beddard died in approx 78 of a heart attack,i was in hospital at the same time,miss wrennall was a very shy r,k, teacher,mrs tigg english teacher used to sit on the desk flashing her legs,mr yates ,geog,teacher,used to make me stand up and say i was free for school dinners,showing me up somwhat at friday collection,my dad had passed away so i was en titled to free meals,they where good teachers though,best time was 8.30 am. my mam used to give me a shilling,i went to downs pie + cake shop for penny hot barm joes+2d ice buns,luvly xx
Comment by: Wallace Price (Portchester, Hampshire, England) on 2nd January 2015
Just seen this item re schools, seen a name from the past one Brenda Bennet, I was in the same class as you, and left in 1955 never really been back to Platt Whaz, I lived in Neville St.
Comment by: Joe Mannion (Wigan, England) on 19th November 2014
Hi Linda I went to Spring View 1964-68. I remember all the teachers you mentioned. but you missed the bad boy out Tom Ryding AKA Ringo . In year 1 & 2 he was great but 3 & 4 what a nightmare.ps What was your or still is your maiden name.
Comment by: james abram (wigan, lancashire) on 16th November 2014
I remember shevington secondary school in1967 I was hit so hard by Mr how croft the tech drawing teacher I saw stars and Mr Pennington the p/e teacher was continually annoying me I went down to 4stone in weight and went into a hospital children's unit because of these sadists.
Comment by: albert heaton (atherton, england) on 16th November 2014
does any one know what happened to mr bithel art teacher at moss lane then spring view and later rose bridge all in wigan he taught me art moss lane and spring view between 1961 to 1966 i still continue it to this day great teacher think his first name was william? is he still with us he use to live in hindley area.
Comment by: Ste, (Wigan, England) on 2nd November 2014
Linda, Pemberton Did you live in Lambton Street Linda?
Comment by: David Foster (London, England) on 29th September 2014
I'm late to this but reading some of the entries brings back many memories. I arrived at St. Andrews in Springfield at the age of 7 in 1962 having moved to the area, to discover to my horror that the head of the infants Miss Poulson, was my next door neighbour! She was a lovely lady as I discovered as I grew up. I also have mixed memories of Mr Purdey; I was sorry to read he has passed away - he taught me in 1966, so he was there for many years. I have good memories of both Miss Brown and Miss Nicholson. I then spent one year at Gidlow, and some of the names ring bells although I left after one year as I passed the '12 plus' to go to the Grammar School. I have mixed memories here, mainly because the school was destroyed in 1972 when it became Mesnes High School. Not a good experience for me, I'm sure some enjoyed it more. London is very different from Wigan, but not everything is better, especially the people. Best wishes to all.
Comment by: DAVID BERRY (wigan, england) on 9th September 2014
I HAVE MEMORIES OF GIDLOW SCHOOL.HORACE PRICE WAS THE HEADMASTER,MR TOPPING WOODWORKING,MR ECKERSLY METAL WORK,MR NAYLOR MUSIC AND ENGLISH,BIG UGGY,HAD MANY GOOD LAUGHS MADE PEAGUNS IN WOODWORK AND STEAM ENGINE IN METAL WORK
Comment by: carol adamson (wigan, lancs) on 8th July 2014
Hi i have fond memories of st marks school yea teachers were strict especially miss liptrot iam trying to organise a schooolreunion for later this year for our class if anyone interested .
Comment by: jean cross ne maiden (WIGAN, england) on 4th July 2014
just been reading about pemberton middle brought back memories miss pilling mrs mcavoy and others i lefy in 1968 would like to hear of anyone who may remember me i lived in medway walk 2 brothers john david and a sister mary
Comment by: janet glaister (chinnor oxon, uk) on 3rd May 2014
The Headmistress was Miss Liptrot and the music teacher was Miss Whittaker. English Teacher, Mrs. Webster, Cookery: Miss Rigby. I can't remember anymore at the moment. My name then was Janet Glaister and I had many friends, Margaret Grice, Audrey Banks, Christine Bannister, Julie Ashcroft, Kathleen Johnson, Jean Coleman, Pauline Stephanovic, Helen Kretschmar, Linda Hines, Christine Whalley. I loved St Marks but they really were strict with us. Had to wear hat straight and not tilted on the back of our heads. Skirts had to be on knees. Did PE in navy blue knickers. Hated that. Hair had to be tied back or in pigtails. We had a nit nurse who checked our nails as well. We were not allowed to bite our nails. It was just discipline and in the end it did us no harm. Many of the teachers have probably died now as some of them were getting on in 1965.
---