I remember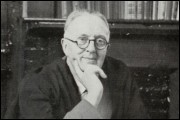 I remember...
my school teacher
Comment by: Colin Barnes (Hindley, UK) on 17th November 2010
Dave Bennett,your a year older than me but i know all the name you mentioned went to morny 1967-72 ,spent a lot o time round Hindley Green wi my then best mate Dave Brockley(Brock).My nickname at school was Barney.
Comment by: susan haley (atherton, lancashire) on 16th November 2010
i'm looking for old pupils that went to borsdane brook school. if you remember mr fox as the headmaster, and mr fielding as the woodwork teacher and mrs hart as the maths teacher and mr jones has the science teacher. could get in touch with me at purplesue.haley59@gmail.com
Comment by: Dave Bennett (Wigan, England) on 15th November 2010
Just to mention that I was very sorry to hear of the death of my old headmaster Mr F Hardman on 27th December 2009 I found him strict but fair although he did give me six of the best for playing football in the rain in the playground,I was warned but chose to ignore him silly boy!!my condolences to his family I know its belated but only just found out.
Comment by: Dave Bennett (Wigan, England) on 15th November 2010
As mentioned I lived in Athol Crescent, Hindley Green from around 1960 to 1969 and went to St Johns C of E.Teachers I remember at that school are Mrs Jackson,Mrs Sharples,Mr Robinson,Mr Gaskell,and the head Mr Hardman(Fred).Classmates and friends were John Angus,Derek Rigby,David Martin,Malcolm Wigman,David Flanagan who lived at the side of St Johns in East St,Roy Starkie,Paul Sharrat,Tina Hamar,Linda Walker,Marie Boyle. Sheila Pendlebury (already mentioned).Friends at that time I recall were Ian McAllister whose dad went on to be Mayor of Wigan,David Croston,Christine Croston,Carol Croston,Geoffery Eardley,Gillian Eardley,Barry Eardley,Stephen Hunt who lived around the corner on Swan Lane,Michael Halliwell.Pamela and Sharon Physic,Carol Lowe,David Pilling,Trevor Hesketh,Anne McAllister (Ians sister)Elaine Gill who I think lived on Swan Lane-does anybody know what happened to any of the above mentioned (apart from Sheila Pendlebury).Many Thanks.
Comment by: susan haley (was atherton, lancashire) on 15th November 2010
i want to get in touch with old school friends from borsdane brook school i left there in 1991 and he headmaster at the time was mr fox. if anyone knows could they contact me on my email address purplesue.haley59@gmail.com
Comment by: Dave Bennett (Wigan, England) on 15th November 2010
Just remembered who Chuffy was it was ofcourse Mr Goodwin always used to scratch his head from one side to the other and also would pull his hand down across his face why I dont know then there was Sid Robinson who used to pick you up by your sideburns so that you were on tip toes ouch!!Couldnt get away with that these days!
Comment by: Dave Bennett (Wigan, England) on 14th November 2010
Is there anybody out there that remembers being in class 5G at Hindley County Secondary School (Mornington Rd)around 1970/71 some names I recall are Ian Baron,Colin Dearnley,Denis Hill,David Flanagan,Roy Starkie,Ian Taylor,Dorothy Sargeant dont recall many girls some teachers I recall are Sid Robinson,Jack Lowe (Head) Mrs Turton,Mr Melling,Mr Collier (form teacher),Mrs Ross,Mr Manifold,Mr Rafferty,Mrs Woosey,Mr Euxton (English)Miss Dickinson later Mrs Horrocks and one with the nickname Chuffy who was very handy with a pump or was it a slipper!! Forty years now since I was there happy times.
Comment by: Dave Bennett (Wigan, England) on 14th November 2010
Hello Sheila is it really nearly 50 yrs since we were at St Johns Hindley Green? Yes I did live at No 7 Athol Cres until 1969 when we moved to Worsley Mesnes.You indeed lived in Swan Lane do you remember a lad called Terry McHugh he lived close to you I didnt like him he was a bit of a bully as a I remember.Can you recall any other names from the foggy past who went to St Johns and lived around the area we lived in?Glad that you still remember me hope to hear from you soon.
Comment by: jean (hindley, england) on 31st October 2010
Castle Hill school Hindley is where i was educated, i started school in 1957 and i remember all the teachers, they were, in ascending years....... Mrs Rook, Miss Downham,Mrs Holt, Mrs Gill( she was also the milk woman)Mr Deacon, and the head was Mr Banks
Comment by: brian kellie (blackrod bolton, uk) on 31st October 2010
does any body remders the teachers from INCE central school the head was a MR GERRAD MISS RYDER MR HOWARD these are only the ones i can rember but there was more just rember a MR ECOCK
Comment by: annie Fernandé (namur, belgium ) on 7th October 2010
HI Am looking to find gordon ALLEN HI Am LOOKING TO FIND gorden allen , ALSO HIS FRIEND JIM BISBROWN of hindly green WIGAN THEY MUST HAVES ABOUT BETWEEN 65 A 68YEARS OLD ? they comes over to brugge belgium in19 62 for a holiday in my mothers home can somes body help me pl thanks alot annie
Comment by: Kathleen Horrocks (Nee Walsh) (Many as Listed, Cardinal Newman School - Hindley) on 2nd October 2010
Many of the entries I have read have brought back lots of memories. I remember Miss Lynch PE Teacher, can't for the life of me recall which teacher she married. He taught English Language - any suggestions? Remember Miss Foster Housecraft teacher. She left and I heard that she had gone to live in Barbados - any know whether she is still there? She soon got uptight and stressed when our cookery sessions went a bit "pear shaped". I remember her telling me to keep cooking something, I told her it was burning, she was adamant that I continue and suddenly the food set ablaze - but soon put out. She went bananas and blamed me!!! Remember the Browns (Mr and Miss Brown brother and sister). He taught English and wore a brown suit, she taught PE. Miss Flanagan with her artwork and clay, pot making wheel. To Eileen Allister, Mrs Ryan sadly passed many years ago. Heard she married a Diplomat and went with him to live in Geneva, was involved in a car crash over there and was fatally injured. Unsure about Mr Rigby. There were also the following teachers: Mr Liptrot, Swift, Sharples,Naylor, McParklan, Mr McAllister (husband to Mrs McAllister teacher too). Mr Naylor, Mr Sharples and Mr Swift all maths teachers. Madame Franks (was never taught by her) and many others that don't spring to mind at this moment in time.
Comment by: andy wright (milton keynes, UK) on 8th September 2010
does anyone remeber steven blundell. Once in RE, the teacher, she had mad hair and holes in her tights, cant rememebr her name. Asked us all to come around her desk to look at some religious pictures. while we were alll studying the pictures, Steve dropped an open copy of a mens magazine on top of the religious articles..Tits replaced halos..lol One of my everlasting memeories is of her horror stricken face and all the kids laughing their heads off..
Comment by: Sheila Brodie nee Pendlebury (Blackpool, England) on 5th August 2010
I remember David Bennett from St.John's, Hindley Green. He lived in Athol Crescent, and I lived in Swan Lane. Many moons ago now. I didn't like our Headmaster Mr Hardman when we were there in 1960.
Comment by: Sheila Brodie (Blackpool, England) on 5th August 2010
I remember my school teachers at St. John's, at Hindley Green in 1960. Mr Hardman, Miss Sharples, Mrs Jackson, Mr Robinson & Miss Stringer.
Comment by: Bill Smith (Wigan, England) on 30th July 2010
I went to St Andrew's C of E primary school from 1956 till 1963, then Wigan Grammar School from 1963 till 1968. I never liked school at all, but St Andrew's was an excellent school and the teachers were very strict. Headmster Mr Clayton used to cane somebody almost every day. The most horrible teacher was a Mr Pennington, who used to throw boys down onto the floor after shaking them violently. I once watched him punching a nine year old girl's shoulders with his clenched fists. He did not stay very long and should never have been allowed to be in charge of children. Mr Harmer became Headmaster and he could be ferocious if you stepped out of line, but not so bad if you didn't. Miss Nicholson was a good teacher, very rarely smacked anyone. Miss Brown was kind and used to hate it when a male teacher sent a girl to her for a caning. In the infants' section, Miss Robinson, Miss Myers and Miss Poulson were wonderful if strict. Miss Myers used to suddenly point at a child and yell "I shall spank you!" but I don't think she ever carried out the threat. She once said I was the best behaved boy in the class - ME! Wigan Grammar School failed me really. WE had a hopeless maths teacher for 4 years called Mr Pimblett. Because of him I did not pass the O-level exam and this meant many doors were closed to me after leaving. My favourite teacher was Mr Gelling for German, but I was no good at it. However, I am now a German language tutor for industry! I wish he could see me now.
Comment by: Christine Dunphy nee Jones (Wigan, England) on 29th July 2010
St. Mary's Junior School. I went there from he age of 5 to eleven. I can remember Mr. Aspridge the headmaster. He was a lovely chap. He used to live in one of the old large houses on the corner of Westwood Lane. There Was Mrs. Davies (maths) who's family had a farm at the beginning of Bickershaw Lane. Ms Ingram (English I think) Mr. Richardson (I think he took English as well with the older children). Does anyone remember the bridge at the back of the school that you had to cross to get to Mrs. Davies class, and the two seprate playgrounds for boys and girls? The "bottom yard" was for the boys, because the wall was higher, and they couldnt get a football over it. I cant believe its 42 years since I left at the age of 11. Where's all that time gone?
Comment by: carole (wigan, england) on 13th July 2010
I remember my first year spent between Argyle Street and Mornington Road walking between the two schools for lessons in the freezing weather - 1969. I remember paying 1p to go in the record club at dinner times to listen to records and make up dances to t-rex. I remember later on having a form teacher Mr. Garnsey - a friend and myself went out at dinner time to go to the radio 1 club at Wigan Casino we never went back in the afternoon, we tried but we got the wrong bus and went to Ashton. We took him a note in the day after saying we had had to go and be measured for bridesmaid dresses - how did we get away with that???
Comment by: josephine bretherton (Wigan, England) on 8th July 2010
I remember walking up the hill in Scholes for the afternoon matinee at Scholes Picture House about 1947. On several occasions pedestrians had to shelter in shop doorways as cows were driven up the hill to the slaughterhouse.
Comment by: una haughton (leigh, lancs) on 28th June 2010
hi there i went to our ladys rc school in aspull i remember mr keane ,mr flynn ,mrs taylor,mrs vose,mrs lee also have fond memories of a lot of good people even though i got some stick lol frozen milk
Comment by: irene ahmad nee hudson (brampton, ontario, canada) on 28th June 2010
hi lenny ashton, i went to st marys primary school in the late 40s i remember mr entwistle. i lived in lower ince near the black diamond pub.
Comment by: Edna Harris (nee Hurst) (Banchory, Scotland) on 22nd June 2010
Nobody has mentioned St Peters Bryn. I ws there 1955 to 1964. I started a month before my 4th birthday. Teachers were MrsJames, Mrs Lyon, Mrs Smethurst in infants. Dinner ladies there I remember Mrs Lowe and Mrs Hickson.They used to tell us that cabbage was spinach then we would eat it.Dinner money was 2 half crowns every Friday. There was a school bank. In Juniors teachers were Mrs Judson, Mrs Hargreaves ( who taught me times tables), Mrs Brookes(was Miss Groves) then my favourite teacher Mr Lancaster who taught me how to play chess and then I was in Mr Nelson's class in the Hall. He was Headmaster and a bit strange. I remember doing the 11 plus, the Scholarship in the Hall.There were crates of black pumps in the cloakrooms, all dusty and fluff on them. In assembly you got to sit on the bench at the back if you were in Mr Nelson's class. We did country dancing in the Hall and we had a choir. We once entered a competition at Ashton Baths Hall.We went on a day trip to Newrighton. I bought a little teddy that day and I still have him
Comment by: Brenda M (Vancouver, Canada) on 3rd June 2010
I went to Mornington Road school in Hindley. Our needlework teacher was Mrs. Pilkington and in her class I made a pair of white babydoll PJs with pink flowers on them. She was quite pleased with the job I'd done, and she made me go to the girls washroom, put them on, and then go back to the class to show them off. I was so embarrased I thought I'd die!
Comment by: chloe jackson (carlton colville, england) on 15th May 2010
I remember my very very scrit teacher if you said one word you would get pulled by the ear and made naked and canned then made to stay naked and boy did it ******* sting. I WAS ALWAYS THE TARGET!
Comment by: Celia Fairhurst nee Haynes (Billinge, Lancashire) on 11th May 2010
My school days were mixed blessings really,I went to Birchley St Mary's and my first teacher was Mrs Dixon, she was lovely, but the teacher I remember most was a Mr Holcroft, he had black hair and a perchant for throwing the board duster at anyone who was not attending to his lesson, gosh the child rights people would have had a field day, we got caned and battered, but I think it did us little harm on the whole. We never went to secondaryschool, being a church school we remained there until we were 15 then left, unless of course we passed the 11 plus exam I left school at 15 with no 'O' levels or GCE's but went on to be a nurse and have been very happy in that proffession.
Comment by: Jimmy (wigan, England) on 29th March 2010
Yes Maureen I also went to St Johns, and I remember you and your brothers. Fred Mason has put a photo on the album of St Johns in 1953, have a look and see if you can spot yourself
Comment by: Carol (wigan, england) on 20th March 2010
I also went to St Johns Pemberton. I believe Miss Phythian has just passed away aged 98.
Comment by: maureen berry nee markland (chorley, lancs) on 5th March 2010
I remember Mrs Mawson st. michaels wigan I would be 5yrs old and she asked me if when we moved to pemberton would i come back to st, michaels,I said yes, but of course I never did because I was to start my new school at St. Johns in pemberton, from there 1957 to 1961 I attended pem sec.I always loved my school,I also attended St. Francis of Assisi sunday school in kit green does anyone remember those schools
Comment by: sue barton ((now) Aylesbury Bucks, united kingdom) on 20th February 2010
I too remember Miss Veasey I lived in fear of that womans hand - i can remember being reduced to a blubbering wreck at 14 after having the backs of my legs soundly smacked boy did it sting!
Comment by: Lavino71 (Wigan, England) on 15th February 2010
Comment by: tommy morris (wigan, uk) on 8th February 2010
i remember jean smith from holt st who moved to queensway leyland is it you
Comment by: linda Housley (metung, australia) on 1st February 2010
Hi Lyndsey Dont know if you are asking me if my mothers name was May and my dads was John My dad did have relations in Lower Ince John Higham but dont know the address
Comment by: lyndsey (wigan, england) on 27th January 2010
my dads name is tommy morris he lived in canal st and his cousin was john smith was your mums name may and your dads name john
Comment by: linda Housley (metung, australia) on 27th January 2010
Hi Lennie yes the Highams that lived next door to Jimmy Allen are related to me they are my dads cousins eric is the same age has me we went to school together he was always with my brother JImmy Highameileen lives in Lower Ince and Dorothy Llives near hindley
Comment by: Len Ashton (Staines, U.K.) on 21st January 2010
Hi Linda...I dont remember Miss Ingram,but one thing is for sure Miss Holbrook was an expert with the cane and also used a ruler a lot...We have exchanged memories before Linda are you related to the Higham family (Dorothy,Eric) that lived next door to my relations the Allens in Cecil St. My cousin James or Jimmy as he is called these days still lives there....Lennie
Comment by: Mrs Allen (Wigan, England) on 21st January 2010
I am sure the people that remeber Mr Hardman will be sad to know that he passed away 27th Dec. 2009
Comment by: Cora Meadows (Holgate) (Wigan, Lancs) on 16th January 2010
Hi Jean, I went to Sacred Heart School, I was born in 1958. The teacher I remember was Miss Padgett, she would through the black board duster across the room, and hit you with a ruler, the head at that time was Mr Mannion. There was also a Mr Finney. Any bells ring with these names.
Comment by: GordonAllen (Wigan, Lancashire) on 9th January 2010
I attended Saint Nathaniels school from the age of 5.to 11. During my junior days I played for the school football team with Stan Oldfield,Dennis Moore,Derek Baldwin, Eric Titley, Cyril Ashurst and others. The late Sammy Davenport was our teacher.He was also involved in the Moss Lane Youth teams. Running a Junior intermediate and Senior team. Producing players such as Sid Farrimond that played for B.W.F.C Stan Greenwood. Johnny Sim that played for Bury and Jimmy Hatton. St Nats juniors had the best team in Wigan and district.They had the afore mentioned players plus Terry Entwhistle who later signed for Wigan. I went to Ashton Central now Cansfield High.Teachers there Anderton, Hartley,Aitken,Milner, Gorner, Vernon,Simister. Head teacher was Mr Price.Head prefect at that time was John Bramwell. He later played at Everton, as full back. I also went to school with Eddie Birchall who later played for Chorley and Wigan.The year below me was a player called Walter Hazeldine who played for Aston Villa. I enjoyed Ashton Central as in the third year we won the cup at Springfield Park. As you can see no mention of academia just football. Gordon Allen (my dad was the organist at Abram St Johns) Moss Lane
Comment by: linda Housley (metung, australia) on 8th January 2010
Hi Lennie yes I remember miss holbrook cant forget her she use to cane me nearly every day when i was in the juniors Mr Entwhistle was the headmaster do you remember Miss Ingram I went to St Marys From Spring view Infant school then to Spring View secondary my maiden name was Higham
Comment by: Lennie Ashton (Staines, United Kingdom) on 28th December 2009
Hi.. Does anybody remember Miss Holbrook..Mr,& Mrs Richardson..Mr,Entwistle who were teachers at St. Marys' Junior school Lower Ince about 1954/55 ish I lived in Hope St, Springview during the 50s before moving south to live.
Comment by: angela gibbs (Wigan , Lancs ) on 17th December 2009
Hello Eileen, I remember you as my best friend at Cardinal Newman. I would love to know how you are? I have one daughter Emma who is 27 you can email me at gibbs@dircon.co.uk
Comment by: tom clancy (wigan, lancashire) on 4th December 2009
On leaving st cuthberts i was one of the first pupils at st. thomas more .Teachers i recall mr gawkroger head.Messers bramwell atherton petrie kelly and mr foster son of the then chief constable of wigan.
Comment by: Jean Finch (nee Finch) (Leyland, Lancashire) on 28th November 2009
Hi! I went to Sacred Heart School Springfield. I was born in 1948 so it must have been in 1953 when I started school. I lived in Holt Street off Woodhouse Lane and I had two cousins that went to school with me Tommy Morris and John Smith. I left in 1956 to move to Leyland. It is a long shot but does anybody out there remembe me???? By the way the main part of the school is still standing and it is a dancing school and another part is nursery. Unfortunately I do not remember any of the teachers or the headmaster/mistress although some of the names mentioned did sound familiar. It would be lovely if somebody remembers me fro Holt Street or from Sacred Heart. I remember BERNIE'S HANDBAG FACTORY BEHIND HOLT STREET AND A SHOP ON WOODHOUSE LANE CALLED DEMPSEY'S.
Comment by: Jo Durnford (Dowd) (Christchurch, New Zealand) on 27th November 2009
Holy Family, New Springs. First year infants Mrs Graham, next Mrs Swindlehurst, her son William in my first communion group, her young daughter Mary-Jo, next Mrs (Peggy) Allen, Mrs Sherrif, last but not least the head Mr Kenneth Palmer, used to bring his two daughters along on our yearly school trip to Llandudno. Mrs Allen - as the girls of my generation will remember very strict on grammar and diction, known to use the strap on occasion too. Before Mr Palmer - he started at Holy Family in 1959, after the retirement of Miss Charnley - my fondest memory of her was the time when I was in Mrs Swindlehursts class and several older boys came trooping through to the infants class - they had been sent to choose a toy each and had to take them back through every class and then were expected to play with them. They had been silly so Miss Charnley felt the punishment very appropriate. Luckily I can't remember any of your names boys.
Comment by: tom clancy (wigan, england) on 24th November 2009
Iwent to st. cuthberts infants ellsmere road juniors cuthbert st.seniors brindley st.I remember miss boardman mrs heyes who also played the organ in church Mrs riley. Mr riley miss howard mr mcardle mr murphy headmaster.Jack keane miss horrocks mrs hurst.
Comment by: Keith Hayton (Wigan, England) on 17th November 2009
Was the Thomas Linacre teacher with the board duster Donald Austin who used to run along the top of the drawing office desks to get to you and lift you upwith your sideburns
Comment by: Toni Forster (Chatteris, Cambs) on 5th November 2009
I was at Scot Lane primary 1970 -1976. I remember Miss Roscoe - she was great. Mr Roper was fantastic. Interesting to hear of a Miss Docker who was difficult - I loved her at Pemberton Secondary - though probably the only one who did.
Comment by: Colin Barrnes (Hindley, England) on 1st November 2009
Sorry good folks,It were Miss Millington who Married Bill Francis .Miss milligan were Physics teacher ,just thought i'd put record straight.
Comment by: Colin Barnes (Hindley, England) on 1st November 2009
I attended Morny Road from 67-72,Iremember Banger Heap,Harry(Gluepot)Manifold,Lenbone Ashcroft,Syd Robbie,who should have been jailed for child cruelty,i hated his guts along with many others.Also Miss Milligan who married Wigan Rugby star Bill Francis.
Comment by: Dave Bennett (Wigan, UK) on 28th September 2009
I attended Hindley Green County Secondary about 1966-67 when we transferred to Hindley County Secondary (1967 to 1971) and the dreaded Mr Heap followed us what an evil man this was! I also remember the wicked Mr Robinson (Physics) who used to pick you up by your sideburns so that you were on your tip toes! Also remember the head Jack Lowe,Mr Greenwood Mr Goodwin (Chuffy)who used to smack you with a pump or slipper, Mr Collier,Mrs Ross (Maths),Mrs Turton,Mr Rafferty (Art) Miss Dickinson who became Mrs Horrocks,Jessie Lee (metalwork),Mr Melling (R.E.) Miss Woosey,Mr Mannering (Woodwork) he came from Hindley Green County Secondary at the same time as me,also there was an english teacher that smoked senior service very heavily a certain Mr Euxton also the name of the music teacher escapes me.I also went to St.Johns C of E School and remember Fred Hardman (Headmaster)who caned me once for playing football in the rain in the school yard when he told us not to!! also Mrs Sharples,Mrs Jackson,Mr Robinson,Mr Gaskell this was from about 1961 to 1966 when I left. Pupils in my final class that I can recall were Derek Rigby,David Flanagan,Roy Starkie,Malcolm Wigman,David Martin,John Angus,Linda Walker,Sheila Pendlebury,Paul Sharratt (I think) memory fading fast! Happiest days of your life although you didnt think so at the time.
---