I remember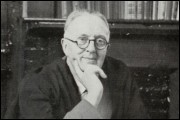 I remember...
my school teacher
Comment by: S. Ward (Nee Hulse) (Wigan, UK) pre 2009.
I attended St James Primary School Worsley Mesnes in 50's and remember my first teacher Miss Heyworth she was lovely. Also Brian Leigh who taught in the Juniors and Mr McGraw who was headmaster. My worst memory of that time was having the board duster thrown at you for talking in class and having our knuckles rapped with a ruler ouch! All in all though they were happy times.
Comment by: Kathleen Broome (nee Barnett) (Wigan, England) pre 2009.
I remember attending Pemberton Secondary Modern Girls School. It was originally the mixed Pemberton Senior School, but part way during the first year the school was divided and the boys attended a brand new school built on the fields opposite the bottom of Norley Hall Avenue. I recall Miss Pilling the headmistress who was a very nice person, although she was strict. I remember being enthralled as she told us tales when she had to stand in for the teacher who taught either history or religious knowledge. I remember the games teacher Mrs Foster (or Forshaw). One time during a cold spell and it was our lunch hour when we had to stay outside, a few of us girls decided to go and hide in the cupboard under the stairs leading to the staff room to escape the cold. The games equipment was kept in there and after a couple of days of us hiding, Mrs Foster opened the door to the cupboard and found us there. She was quite alright about it, though, as she just said if we put the games equipment out for her next class she wouldn't tell Miss Pilling. Another games teacher who was very popular her name I can't recall. I remember her Christian name was Barbara. However, she introduced dancing to records popular at the time. Not disco dancing, but co-ordinated dancing in groups. Sadly, she died of cancer a few years after I had left the school. Miss Partington (later Mrs McAvoy) taught us music. For one lesson she brought her husband's rugby songs LPs in (in the sleeves of opera records just in case Miss Pilling saw them). We had to be very quiet during that lesson as she couldn't have them playing very loudly in case they were heard by any other teacher (or Miss Pilling). Mrs Wadsworth (Nelly) taught me in my final year at PSMGS. I admired this teacher, although she was another who could be very strict. She loved literature and tried to instill this love into all of her pupils. We would have lessons when she would read out the book and we would follow her in our own copies of the book. She would ask questions randomly about what had been read and if we could not answer, then we had to go to the beginning and start all over again - to lots of moaning I might add. Other teachers I remember are the cookery teacher, Miss Hornby (red Emma), Miss Rigby and Mrs Wardle, the needlework teachers, Mrs Guy (very strict). During one cookery lesson the class had to split up into groups and make lunch for that day (main course and pudding). We all ate our meal and cleared up, but then we decided to have a dishcloth fight. Groups at either end of the room throwing dishcloths at one another. Miss Hornby came into the room during this and one dishcloth just missed her. She wasn't best pleased. I recall Mrs Brooks who taught Commerce (typing & shorthand). It is because of this that I do the job I do, ie secretary. Some of my fellow pupils were Joyce Barton (still in touch), Marlene Davies, Jean Cottam, Jean Cheetham, Ann Pimblett (see occasionally), Barbara Baron, Freda Birch, Sharon Myatt, Kathleen Rimmer, Joan Walls.
Comment by: Margaret Rowden (nee Morris) (Bath, B&NES) pre 2009.
I spent a nightmare year with Miss Rimmer at St. Nathaniel's Platt bridge. my parents took me away and I went to the junior part of the High School. To this day I remember getting my first homework back from Miss Taberner. It had a tick at the bottom and the word "Good". I had never, ever had that before. She was a wonderful, gentle teacher, she did not need harsh words or punishments. I learned so much from her.
Comment by: Kathleen Broome (nee Barnett) (Wigan, England) pre 2009.
Perhaps my happiest school year was the one spent at the newly opened Marsh Green Junior and Infants School. I think it was in 1959, as I started senior school in 1960, so must have left junior school the summer of that year. My fellow pupils and I were in year four of the junior level and there were only eleven of us, it being a newly established school to serve the estate of Marsh Green. Our teacher was Mr Green (Sweetpea) and he taught me a lot, as through illness I was not academically too bright, having missed a lot of schooling (for reasons I will not go into). Any road up, as the saying goes, Mr Green taught me enough to go on to pass the first half of the 11+ exam - not bad going, eh! The head teacher was Mr Woods, a very nice gentleman who appeared to enjoy his job very much. I can't recall any of the other teachers, except that Miss Gardner was the head of the infants. She was a terror back then. During the dinner hour if any infant child hadn't cleared their plate of their dinner she would make them sit there until they did. As a junior pupil we had to help clear the plates from the tables, and when I could (if Miss Gardner was not looking) I would scrape the plate of the "offending pupil" onto another plate and let it appear the child had eaten the remainder of their dinner. The names of some of my fellow pupils were Lesley Shaw, Mary Gaskell, James Moss, Stanley Hart, Keith ?, Kay Moran.
Comment by: barbara molyneux (wigan, england) pre 2009.
i will never forget my time at rose bridge girls high school. the best school in the world, i am convinced of that, i had to be dying before i would stay off. remember mrs. green mrs. barber, miss farrington, miss murray. mrs bond miss evans mrs holmes miss valentine, mr brookes. and i can,t remember the maths teacher why would i. she would put a sum or whatever on the board an say do you all understand, and my brilliant best friend at school carol mulvey would say yes so the problem would be wiped off the board. never mind us thickos at maths, if carol knew it that was ok for miss whatsername. still i loved my years at rose bridge and stayed on until i was 17, cause i couldn, t bear to leave my lovely school or friends. carol mulvey marion hill carol dwyer jean mutimer pauline parr SADLY DECEASED Kathleen aspinall, vivien parkinson,we were a great bunch of girls and had a brilliant laugh along with all the lads, alan darbyshire was my lovely boyfriend for 4 years we were inseperable and how funny 38 years have passed and we,ve not seen one another . but they were happy happy happy days without a doubt. x
Comment by: Miss Leyland\Mrs Hurley (Wigan, UK) pre 2009.
My teachers at Holy Family RC School, Platt Bridge in 1962/1963. Miss Leyland a strict disciplinarian who insisted that you spelled properly. Woe betide anyone who got them wrong a good slapping in front of the whole class soon sorted your bad spelling habits out. Mrs Hurley, this lady inspired me with her intesting lessons, patient approach to learning and making learning also fun with her whitty sense of humour. I never forgot my times tables either even now I can remember them all and find no hesitation in rhyming these off when needed in my everyday life - some 40 years on. Such good, solid teaching which in those days missed out on the recent recognition awards of "Teacher of the Year" which would have been so rightly deserved.
Comment by: mary o neill (wigan, England) pre 2009.
St Josephs infants (1955/56) I think in Miry Lane Wallgate can't remember the teachers but does anyone remember Scully Brown a snotty nosed guy who used to scare the hell out of us and chase us thru the old woodyard near the school. Also St Edwards Scot Lane 1958 who could forget the prim and proper Miss Brown?? Sister Rose and Sister Julie St Thomas More, Scot Lane 1962/3 to 67/68 I can still remember the sounds of their rosary beads as they charged along the corridors to class. Anybody else went to these schools during these years love to hear from you Mary O Neill
Comment by: Eileen Ryan (wigan, Brisbane) pre 2009.
Oh my goodness, do I remember Miss Benson, and Father Lappin, you betcha, went to St Patricks, there in 50s &60s, used to live in Hardybutts, very fond memories, or am I looking through rose coloured glassess? Eileen Ryan
Comment by: David Brown (Wigan, England) pre 2009.
I remember these names from late sixties at St Patricks infants school. Mrs Rourke, who shook me in mid air when I coloured in yellow the legs on a picture we where asked to paint. Mrs Lennegan, who you where afraid to even breathe in her class let alone ask for the toilet and the caretaker Mr McGinty.
Comment by: damian (wigan, england) pre 2009.
I remember my yr 6 teacher I hated her but she was a great teacher
Comment by: Patricia van Vliet (nee Johnson) (Zutphen, Netherlands) pre 2009.
I remember Miss Hornby at Pem. Girls school, she was pretty fierce, gave handwork lessons as well as cookery when I was there (left in 1962). My favourite teacher was Mr. Martin at Pem. Primary, Junior 4, everybody loved him!
Comment by: Stuart Jones (Wigan, England) pre 2009.
Poolstock Primary School,Mrs.Fairhurst who played the piano every morning to All Things Bright And Beautiful.Mrs.parkinson used to let us watch Play School on T.V. Mr.Smith had a penchant for art and took us over the canal bank to draw the Cooling Towers,also took us for Rounders.
Comment by: Val Baxter (wigan, uk) pre 2009.
Anyone recall Pem Girls on Norley Hall Ave? It was like St Trinian's. I was there from 68 - 72. Miss Hornby the cookery teacher used to terrify me. But it didn't stop me taking knives from the cookery room to play splits with on the field!
Comment by: Steve Houghton (Bert) (Wigan, U.K.) pre 2009.
Does anyone remember Mr Bertwistle from Cardinal Newman High, Hindley? He was a great teacher but was very strict, he never whacked you for anything you didnt deserve. He had a good sense of humour but didnt take any lip. He taught their for years and when i was there he was deputy head. Also Mrs winters the biology teacher was a really great teacher, she was the only teacher to actually get me to learn something. Wish i had listened more now though!
Comment by: Nicola Holden (nee Dowbekin) (Now St helens, UK) pre 2009.
Mr Purdy at St Andrews Junior School, Springfield, now that was a scary teacher, he frightened the hell out of me!!!
Comment by: Carol Orr (Whakatane, New Zealand) pre 2009.
POOLSTOCK school, Wigan.1950's. I remember the longest ice slide across the school yard that we would skate down on our shoes.Hot dinners at lunchtime, dancing classes on a friday, Mr Horrocks (the H was dropped in those days)I speak proper now LOL.
Comment by: vicky smallman(nee dainty) (macclesfield, england) pre 2009.
i remember miss stott from britannia bridge school,she taught me,but she also taught my mother who is 81.mrs hurst was lovely so was mr tyrer although i remember her being syrict.also the sewing misstress miss renyolds(lily rose).where are the girls that were in class?i also remember the awful outsie toilets,they were a nightmare.you only went if you were desperate.
Comment by: phil sutton (peterlee co durham, england) pre 2009.
Aspull high school,mr Green our engineering drawing teacher used to throw the wooden board rubber at your head or appear behind you and slam your head into the upright drawing board.I can see him now sat in the corner of his classroom smoking a cigar everytime i smell a cigar to this day i think of him,smoking in class,and that was the teacher howtimes have changed.
Comment by: Sheena Ratcliffe (Nee Cotham) (Ashton in Makerfield, England) pre 2009.
I read the 2 entries about Evans Primary. I remember the slope very well - I eventually was a prefect but never pulled anyone out of the line for talking! My friend Lynn Gibson broke her arm running down it - she was in trouble as you weren't allowed to run! What about the horrible outdoor toilets in the girl's playground - I can still smell them! I remember Mrs Callow as being very glamorous - quite old, but always had full make-up, nail varnish and a tan - very unusual for Evans - the only bit of glamour in the place! She taught us sewing and knitting in year 4. I liked Miss Lowe who taught me in year 4 and Mr Bradshaw in year 5. I had the terrifying Mrs Birch in year 6. She was truly the most frightening teacher I have ever had. 99% of the time she was in a bad mood and she would really shout at us. I really liked Evans - it was a very good school. I wish my own kids could go to a school like that -at least they would leave knowing their tables and being able to spell. We always had the same school trips - Trentham Gardens in year 5 and a day trip to London (!) in year 6. Do you remember the Christmas Parties - you had to bring in a jelly or something. Mrs Pilling made potted beef sandwiches and they would have a competition to see which boy ate the most. Those were the days!
Comment by: denise twist (nee molyneux) (ashton-in-makerfield, ENGLAND OF COURSE!) pre 2009.
CANSFIELD HIGH SCHOOL, A-IN-M. I remember Mrs. Callow say no more??? She was also at EVANS INFANTS & JUNIORS, ANY COMMENTS???
Comment by: Joyce Berry(nee Leather) (Eccleston, Chorley, England) pre 2009.
I was at Beech Hill Infants in the late 1930's and also remember Miss Roberts,the Head Mistress.When you had to visit her office she always put you at her ease by playing Slaphands. When it was wet play,Miss Roberts would have us playing singing and marching games in the long corridor which was full of stuffed animals and plants . Mary and Constance Cleaton were also lovely teachers who both wore a chignon at the back of their hair.Although they must have been quite young, they seemed pretty old to me! I also remember that when you got your Maths questions all right, it was a great honour to receive a thumb clap!A very happy school. In the early 1940's I went to Gidlow Senior Girls' School, a beautiful,well-maintained building and one I did not want to leave at 14. I remember Miss Christopher, a young trendy P.E. teacher.I loved netball and the houses we were in were Nelson, Raleigh, Gordon and Scott-all very patriotic! Miss Carrington, the Head, made us all proud of our school even though we'd missed out on the 11 plus.Framed prints of "The Boy with the Rabbit", and "The Blue Boy" were moved annually to different classrooms to award honoured classes for their efforts."The Boyhood of Raleigh" was hung in the hall. Miss Foy was an inspiring teacher who took History and Biology and love of History has stayed with me ever since.She went on to be Headmistress at St.Wilfred's School,Standish, I think. I also remember Miss McKnight,the Sewing/embroidery teacher and during the war needles were in short supply.Woe betide if you lost one!I had to make a green, checked dress with a gourd skirt from scratch and I was not blessed with sewing skills.You had to cut it out, make button holes and sew it together on the dreaded treadle machine.It put me off sewing for life.Still-a wonderful school!
Comment by: heidi (wigan, LANCS) pre 2009.
DOES ANYONE REMEMBER MRS BENSON FROM ST JOHNS IN BRICK KILN LANE I STILL HAVE NIGHTMARES SHE WAS A EVIL TEACHER WHOM STARED AT YOU OVER THEM HALF RIMMED SPEKS AND HER EYES WENT SIDE TO SIDE VERY FAST..BUT ON THE GOOD SIDE THERE WAS MRS MILLER WHOM WAS LOVELY AS WELL AS MRS HALL, MRS SHEPHERD,MISS BROOKFIELD(WHO I HASTEN TO ADD TAUGHT MY OWN DAUGHTER IN SACRED HEART) I FELT DEAD OLD!!MR WOOD,PLUS MORE MY MEMORY I AM ALMOST 40!! THE DREADED SMELLIE MILK IN THE CORNER OF THE PLAYGROUND IN SUMMER ESPECIALLY AND THE DARK AND DISMAL DINNER HALL ACROSS THE BACKS IN THE OLD ST JOHNS HALL WHICH IS NO MORE..................
Comment by: John Dennett (Ashton in Makerfield, Wigan England) pre 2009.
When I turned 5 I started at The Blue coat School(infants ) in Frog Lane. 1944 The headmistress was Miss Atherton,and the teachers were Miss Chadwick Miss Faulkener Mrs Yates Mrs Smith, who lost her husband in the war and later became Mrs MoGee. From there and in 1948 I started at The Bluecoat Junior School in Hallgate.The headmaster was Chalie Yates,& the teachers were Miss Docker ( Hilda )Miss Barrow Mr Hedley and Charlies wife came over from the infant school to teach us in the last year that I was there
Comment by: denise twist (nee molyneux) (ashton-in-makerfield, lancashire england) pre 2009.
evans infant school, a-in-mak, mrs eaves was lovely i used to follow her around all day i was only 5yrs, does anyone remember the SLOPE? we had to walk up and down it to get in every day and there would be prefects standing like little hitlers along the way, it was murder when it was snowing!
Comment by: kathleen (ex higher ince, shropshire) pre 2009.
i went to st williams i left in 1955i remember miss dunne she lived in ince green lane opposite the council offices. she took us for art. miss owen was the headmistress, and mr blackledge was the headmaster and miss nylan who's brother was a pupil in the boys school
Comment by: Sue (Wigan, UK) pre 2009.
I went to highfield infants and juniors....I remember Mrs Simm and Mr Elliot who i thought was wonderful and not forgeting Miss Barton...Then onto Pem Girls the best School ever Miss Winstanley....Mrs Newman...Mrs Gallespie....Mr Raynor...Mrs Mc Avoy....Miss Hornby....Mrs Wardle.....and the headmistress...Miss Pilling.....her assistant....Mrs Green....if i forgot anyone i'm sorry they all deserve a mention...Oh happy days!!!!!
Comment by: sharon (wigan, england) pre 2009.
lamberhead green school is still there 3 generations of my family have attended that school my first teacher was mrs kelsall
Comment by: muriel flitcroft ne bennett (hindley wigan, lancs) pre 2009.
All the girls from argyle st and mornington Road will remember the dishy Mr Greenwood everyone of us must have fancied him in their four years there I know I did.Also Miss Jolly she always wore a white seethrough overall. As I was very fond of PE and Games I remember Miss Miligan and Miss Lomax. I wish those days were back. the old muriel bennett Ince
Comment by: MAUREEN ROGERS (SYDNEY, AUSTRALIA) pre 2009.
MRS BENSON ST PATRICKS RC SENIOR SCHOOL. EARLY 60'S I OFTEN WONDERED WHY SHE TAUGHT. I AM SURE SHE HATED IT AND US. MR SINAI WAS THE BEST TEACHER I EVER HAD IN ALL MY YEARS AT SCHOOL. ST PATS JUNIOR 1950ISH ST PATS JUNIOR 1958ISH
Comment by: fowles (wigan, gtr manchester) pre 2009.
i remember britania bridge school. the teachers mrs little headmistress, mrs hurst cookery, miss tyrer music and miss stott our form teacher.
Comment by: Neil Batho (Port Harcourt, Nigeria) pre 2009.
Wigan Grammar in the late 60's. Headmaster George Merriman told me that if he were me, he would bury his head in a bucket of water and drown himself!! Jack Sharratt, deputy head, feared by all, but a great teacher. "Casey" Jones and "The Line", "The time has fully arrived when I should have learned to remember to bring to each and every lesson all the neccessary books needed for the benefit of my education!" 200 of those led to the whack and 2 Saturday morning detensions when I couldn't complete. Clara Gelling, Latin, FAJ (can't remember what it stood for) Art and Brian Hope, the giant of English teachers.
Comment by: Frank Barton (Wigan, England) pre 2009.
I also went through Mrs Bowkers class at Pemberton Primary (sadly on the councils hit list) I remember very early on one boy (nameless) asking to go to the toilet only to return dragging his pants by the braces behind him saying "Please Mrs Bowker. Will you wipe my bottom" Two years later sitting in assembly Miss Pennington(Mrs Moyle) the headmistress asked if anyone knew any hymns. My brothers arm shot up (new starter in Mrs Bowkers class). Invited to the front of the hall, belts out with gusto ..... Last Train to San Fernando
Comment by: Irene White (Orange, Australia) pre 2009.
I too remember Miss Roberts. But what about Miss Taggart and the Cleaton sisters? The right time of year in Miss Cleaton's class you could have a crab apple from the tree in the garden. happy days!
Comment by: Miss Docker(Hilda) (Grouville, Jersey) pre 2009.
I well remember Miss Docker as my teacher at Marsh Green primary and her tales of camping in the lake district. At that time the furthest I had been from home was my grandads in goose green. The way she described the scenery had me spell bound
Comment by: Dave Standen (Sanctuary Point sth Sydney, Australia) pre 2009.
I remember 'chuffey' (Mr Goodwin) from Mornington Road school and how he always used to scratch his head, left hand for the right side and vi ser versa. He left a lot of us doing that. I also remember Sid Robinson the science teacher and i still break out in a cold sweat at the fond memories!!!. Great days, it's just a shame we have to grow up and be responsible no matter how boring it makes life. see ya.
Comment by: susan (hindley green, england) pre 2009.
Does anyone remember Miss Whittaker from Mornington Road in the 70s? She was a stickler for the uniform being worn correctly at all times and lovd putting pupils who had mis behaved in what we called the shop window!
Comment by: stan aspey (wigan, lanc,s) pre 2009.
i remember MR RILEY our art teacher if we stepped out of line he would go into the back room and choose the thickness of the cane and that would quiten us
Comment by: YVONNE ASPEY nee williams (bamfurlong, england) pre 2009.
head master Mr Jack Lowe,Mrs Pilkington,Mr Robinson(woodwork)and my form teacher 1966-67 all at mornington road high
Comment by: anne nee kenny (ince wigan, england) pre 2009.
re polly st williams.Iattended st bills 1963-69 and remember miss dunne as a very formidable lady ,but hey wern`t most of the teachers like that then.The swan ,didnt she ask us to compose a poem about a swan .Iremember my dear mum saving my life with her poetic version of Suzy Swan,istillremember the words after all these years.Does anyone else remember miss owen,mr rose,mrs mcdonald and all the rest of st bills teachers around 1960 onwards
Comment by: Polly (ince, england) pre 2009.
I remember Miss Dunne at Ince St Williams she was a great teacher and I'll always remember the blackboard with a painting she had done (think it was a swan). Cant' remember which year but I'm in me late 40's now.
Comment by: helen armstrong (cummings) (newbiggin by the sea, u.k) pre 2009.
i have memories of all my teachers from my schooldays in wiganFROM 1973-1984. i went to st.marys in standishgate, my teachers there were:MRS HEATON,MRS TIGHE,MRS RAMSDALE,MRS THOMPSON,THE WONDERFUL MRS MCALLISTER,AND RON TICKLE, MY HEADMASTER MR CORLESS AND THE CARETAKER MR CLINTON I then went on to st john fisher teachers i remember from there are:mr vallely (head) mr burke,miss ellis.mr fargen,mr mather,mr hewitt,mrs millington,mr grady,mr vora,mr mullaney,mr price,and there were others i cant think of just yet
Comment by: Ian (Wigan, Lancs !) pre 2009.
In the last tow years of Primary school in Marsh Green I had the wonderful and inimitable Miss Docker (Hilda) She inspired me more than any other teacher ever. She would thrill us with tales of escaping from Innsbruck at the outbreak of war and demonstrate hemming to the girls by stitching the hem of her skirt - each week it got higher and higher! She was an absolute gem and I loved her dearly. She really belived in me but, sadly, all her good work was undone; I passed my 11+ as she predicted, went to Grammar School and hated every minute of it!
Comment by: Ken (Wigan, UK) pre 2009.
I remember my teachers at Whelley Sec Mod Mr Woods. Mr Edwards. Mr Beech. Mr Taylor.Mr Ashcroft & Mr Dean the headmaster.
Comment by: Jeff Pilkington (london, U K) pre 2009.
I was like brian Webb a pupil at Argyle St.school in the early sixtys and remember a similar ocasion with Mrs. Valentine. The teacher who sticks in my mind however was Miss Turton; the art teacher.She pushed and bulied me in to going to art school, even though I didnt know myself at the time I wanted to.An act I shall be eternaly gratefull to her for.
Comment by: Sheila (nee Sumner) (Ex Wiganer, now Essex) pre 2009.
I went to Whelley School between 1964 - 1968. My favourite teacher, (and still is), was Mr Buer. I invited him and his wife to my 50th birthday party 2 years ago and since then we have become firm frends.
Comment by: Marion campbell(nee green) (prestonnee(orrell), lancs eng) pre 2009.
I wonder if lamberhead green school is still standing,I was there 1949 or 1950.Iremember the head teacher mrs Statter.Iwas once sent to her because i would not hold my hand out for the cane of the teacher Mrs Mould.Ishould, as i got hit three times instead of once.Other teachers i recall were MrFazackerly and Mr Farrimond.He was my favorite.A couple of classmates i remember were Olwyn Heyes,Billy Rilley and Anne Hitchen.Does anyone remember me.I hope so.Forgot to mention the school was at the bottom of Loch street Pemberton.
Comment by: brain naylor (wigan, lancs) pre 2009.
Argle sec school hindley,Mr winstanley english,tom part crafts,mr goodwin chuffy pe,jessie leigh metal, len ashcroft len bone music, mrs pennington head mistress, jack lowe headmaster, mr greenwood french, mr curless maths, miss swancock ??? mornington road,
Comment by: Brian Webb (Wigan, UK) pre 2009.
I remember our first-year maths teacher at Hindley Argyle St School in 1961.At the time she seemed to be ancient to us all.She was a short,plumpish little lady with white hair and a stern attitude called Mrs Valentine.Her husband Ronnie Valentine was also our woodwork teacher.In the summer holidays prior to us starting at Argyle St.,they had been to Canada and visited the famous Calgary Stampede and she told us all about it.One day,after all this had been long forgotten,she wrote a million sums down on the blackboard (it will always be a BLACKBOARD to me)and told us all that if we didn't finish all the sums and hand them in before the end of the lesson we would have to come back at 4 o'clock to finish them,and she most certainly meant it.All the class immediately brought out their maths books and started on the enormous task,but after a just couple of minutes,one of the girls put her hand up and Mrs. Valentine responded,"YES!!!" and the girl said,"Please Miss,what was it like at the Calgary Stampede?" and Mrs. Valentine said,now in a very gentle voice ,"Well,if you'd all like to put your books away,I'll tell you all about it." The things you remember! Regards Brian Webb
Comment by: Brian Webb (Wigan, UK) pre 2009.
I remember our maths teacher George Curless at Hindley Argyle St around 1962/3.I think that he must have been one of the most pleasant looking,laid back people I have met.I remember one Friday he bet the whole class sixpence each that there would be between 40 and 45000 on Central Park on Saturday afternoon.A few of us said,"But they're only playing Whitehaven sir!" he said,"I don't care" and repeated his bet.We all knew that we were on to a winner and all bet him. The following Monday Mr. Curless held out his hand and asked for his sixpences saying"I won, pay up" and we all shouted ,"But sir,there was only 6,000 on!" and he said,"What do you mean ONLY 6,000?" and turning to the blackboard with his piece of chalk wrote ,"Well is 6,000 not between (40)and(45,000)?" He didn't take our sixpences of course.Fond Memories Regards Brian Webb
Comment by: Richard Robinson (Durban, South Africa) pre 2009.
Beech Hill Primary Schhool with Miss Roberts as Headmistress, she had all the children standing in line chewing our milk 20 times before swallowing. Another memory was of the final day before leaving to go to the Junior school you had the choice of kissing her or being given a flower, many little boys walked home with a flower. A wonderful lady.
---