I remember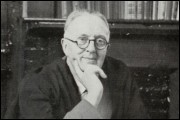 I remember...
my school teacher
Comment by: Demetrio Laganà (Reggio Calabria, Italy) pre 2009.
I was a student of Brittania Bridge, in the last 70's, and I remember the head master, Miss Melville, and I few of my teachers as Mrs. Johnson and Mr. G.J. Nightingale.
Comment by: denise hastings (wigan, england) pre 2009.
i remember ms veasey well!had many a smacked leg off her with that arthiritic cuff!she taught me back in 1965 cant beleive she taught all those years!also,does anyone remember father lappin?i used to have nightmares after id been to confession!!
Comment by: Tracy Keevil (nee Marshall) (Cardiff, S.Wales) pre 2009.
St. Patrick's RC Primary on Hardybutts. Miss Veasey was my class teacher in 1979/80. Very bad arthritic hands that cupped a child's calf with accuracy from a swooping height. I remember not being able to fit a piece I'd written on Richard the Lionheart on one sheet of paper for the display board. I had smacked legs (which she made you stand on the bench for so she didn't have to bend) each time I wrote it out 'til it went on one sheet!
Comment by: a.j. cowburn (hindley, lancs) pre 2009.
as a boy in the 1940s i remember attending all saints primary school in hindley and being taught by both of the dowlings. mr dowling's speciality was history and he was prone to dozing of during the afternoon. he was something of an authority on atilla the hun and i suspect that this was because he was married to his daughter.
Comment by: c fowler (nee Holding) (wigan, uk) pre 2009.
I remember my first day at Woodfield Primary School, Wigan Lane. my teacher was Miss Maybury. The Headteacher was Miss Parkinson. I remember the large stone staircase, large classrooms, and the long winding path that lead to the school, past trees and shrubs and wonderful lawns. The school in those days was previously an old family house with many rooms with views over Haigh, and secret staircases. Sadly it was demolished to make way for the new Primary School as it is today.
Comment by: JOHN HILTON (WIGAN, ENGLAND) pre 2009.
MR HORACE YATES (GARDENING TEACHER.ALL SAINTS) NOW DEANERY SCHOOL WIGAN ASKED US WHAT COULD WE DO WITH POTATOES.WE REPLIED,MASH,BOIL,BAKE CHIP AND SO ON.WHEN I SAID "LOBBIES: I GOT A VERY HARD STARE EVEN NOW 62 YRS LATER I WONDER WHY(THERE GREAT)
Comment by: kelly hampson (wigan, england) pre 2009.
i attended st andrews primary mort street wigan for 8 years and enjoyed it i remember that my favourite teacher was mr purdy my year 6 teacher why i liked him was because he wasn't like any of the other teachers most of the teachers were to bossy or to nice but mr purdy was in the middle he knew how to look after the class and helped us with our sats i honestly couldn't choose any best memorys because all my 8 years was the best.!!!
Comment by: Pat (Zutphen, Netherlands) pre 2009.
Quote: "........the teacher took one look at me and boomed out " I have another piece of rope, and another door" That wouldn't have been Mrs. Bouwker, by the way? I also have a horrible memory of one of my early days in infant 1 of Pem. Primary. The boy sitting next to me broke one of my pencils and when Mrs. B. asked me why I'd broken it I just kept silent. She dragged me from my chair and rattled the top of my leg until it was bright red.
Comment by: Chrissie Hardman (bolton, england) pre 2009.
At St Andrews school, Mort St in the early 60's I was taught by Miss Nicholson. She taught us to knit, which I hated, but, as we struggled with our eool and needles this wonderful woman read to us; from "Peter Pan" to "The Silver Sword" and extracts from many of the great classics, "The Last Mohican", "Cider with Rosie", "Oliver Twist" She instilled in me a lifelong conviction that "All the world can be found in books." I thank her so much.
Comment by: Freda (Wigan, England) pre 2009.
Not only my teacher, but my first day at school. I was 4½. It was January and just a few new children were starting that day. I looked around the class, and there was a boy tied to a door handle, screaming his head off. I started to cry, and the teacher took one look at me and boomed out " I have another piece of rope, and another door"!!!!!! Needless to say, I soon stopped my crying.
Comment by: Dave Marsh (Jersey, UK) pre 2009.
I remember all my school teachers, mostly with affection. At St Thomas Primary School in Caroline St., when I was 10 years old, my teacher was Mr.Ashcroft. Every Friday afternoon, Mr Ashcroft would read to his class for half an hour. This was the best half hour of the week which everyone looked forward to. He brought to life the characters in the story by mimicking the voices of boys and girls, grumpy old men, and all kinds of animals. The entire class was spellbound by his storytelling and he always ended on a very exciting moment to be continued next week. Sometimes I would run off to the childrens library after school to find the book he had been reading and then look what had happened in the story. 50 years on I always think of Mr Ashcroft whenever I am enjoying a good book and see him sat at his desk, book in hand, reading to his class of 10 year olds.
---