Local Events
Local Events
List Your Event
List Your Event
What's on in Wigan
Cognition from Chaos: The Anatomy of the Gods by Charlie Guy
Saturday 24th July 1pm-2pm.

Fascinated by #human #anatomy? Curious about #classical #mythology? Then join us for this animated #free #online talk to learn about the body in a way you may not have considered. Charlie's talks are always popular, so please book early to avoid disappointment.


Saturday 24th July 2021
on line
National Open Garden Scheme
Sunday 25th July at 11am – 4pm

The Hospice's award-winning gardens will open as part of the National Gardens Scheme.

At the front are colourful flower beds and a new courtyard garden. At the rear there are three ponds and a Chinese bridge donated by the Whitworth Art Gallery.

Visitors can also see the Dedicate a Daisy memorial garden, flower beds and our wildflower garden.

Our gardens were awarded 'Gold' at the North West In Bloom awards in 2019 and 2018.

All areas are fully accessible.

An entry fee of £4 per adult will be charged at the entrance. Pre-booking is available but not essential. To pre-book please follow the link.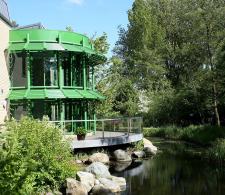 Sunday 25th July 2021
Wigan & Leigh Hospice Kildare Street, Wigan WN2 3HZ
Derian House Gardens Open Day
Sunday 8th August, 9am - 5pm

The gardens play a large part in creating an atmosphere of relaxation, tranquillity and joy. Distinct areas include the Smile Park, the Memorial, and Seaside Gardens. The gardens are an on going project, with two new areas recently created – an "enchanted" fairy garden and "Jurassic" dinosaur garden - both designed by the children in a shady corner offering a magical place to play.

Refreshments:
Home-made teas. Refreshments in aid of the Hospice.

Admission:
Adult: £3.00
Child: Free

You can pre-book your tickets in advance, but it is not essential.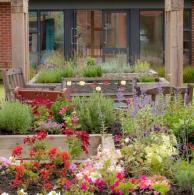 Sunday 8th August 2021
Derian House Children's Hospice Chancery Road Chorley PR7 1DH
Wigan's Railways and a 19th Century Stationmaster by Marianne Howell
Saturday 18th September, 1pm-2pm. FREE online Zoom talk.
Peter Peters – a life given to the London and North Western Railway. This illustrated talk sketches the development of the railways in Wigan but focusses more particularly on one stationmaster at Wigan North Western station whose working life was spent on the railways and who met an untimely death because of it. Queen Victoria's royal train, played a tragic part in the story of Wigan Stationmaster Peter Peters.

Saturday 18th September 2021
on line talk