Local Events
Local Events
List Your Event
List Your Event
What's on in Wigan
Chatter Cats
Women's Friendship Group

Every Wednesday 12pm till 2pm

Come along and make new friends, you will be very welcome. Guest speakers every week. Refreshments available.

Contact Susan:
Email: suchoc@live.co.uk
Tel: 0730 5717052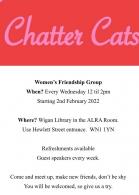 Wednesday 29th June 2022
Wigan Library, ALRA Room, Hewlett Street Entrance, WN1 1YN
Fire Exit | Born to Destruct | Filthy Filthy
KDS Promotions:
Fire Exit | Born to Destruct | Filthy Filthy

Sat, 2 Jul, 17:00 - 21:00 | Tickets: £10.00 plus booking fee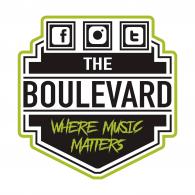 Saturday 2nd July 2022
The Boulevard, 19 Wallgate, Wigan, WN1 1LD
LANKYKATS
Memphis Nites
Killing Time
Retronotes

8-11pm - £1 otd for all
Every 1st & 3rd Thurdays OTM
Supporting 6 local charities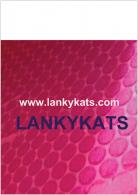 Thursday 7th July 2022
The Standish Unity Club 6 Cross Street Standish Wigan WN6 0HQ 01257 424006 www.standishunityclub.com
Wigan International Jazz Festival
Thursday 7th July, 8pm

Claire Martin & Dave Newton
"Two for the Road"

Vocalist Claire Martin OBE and pianist extraordinaire David Newton are two of the most awarded UK jazz musicians on the music scene.
They now combine their unique musical talents for this intimate duo setting 'Two for The Road'
Celebrating the sublime duo recording of the same title by jazz legends Carmen McRae and George Shearing.
Including such gems as 'I Don't Stand a Ghost of a Chance with You', 'Gentleman Friend' and 'If I Should Lose You'.
Claire and David will bring their own personal magic to this evening of sophisticated song stylings.
Not to be missed!

Tickets £25 / £20 (Patrons)
Tables of 8 @ £180
Tables of 10 @ £225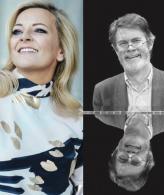 Thursday 7th July 2022
Village On The Green, Woods Rd, Aspull. WN2 1PJ
Wigan International Jazz Festival
Friday 8th July, 8pm

Simon Spillett Big Band

Launched to great acclaim in 2020, the band is jam-packed with A-List jazz talent, many of whom are respected bandleaders and soloists in their own right.

The band celebrates the music of Tubby Hayes and his contemporaries. Hard swing and infectious enthusiasm are the band's calling cards, making their in-person appearances a powerful reminder of the core qualities of big band jazz.

Tickets £25 / £20 (Patrons)
Tables of 8 @ £180
Tables of 10 @ £225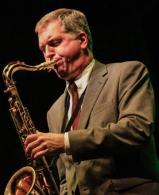 Friday 8th July 2022
Village on the Green, Woods Road, Aspull. WN2 1PJ
Lizzie & The Banshees w/ The Webb
KDS Promotions:
Lizzie & The Banshees w/ The Webb

Sat, 9 Jul, 18:00 - 21:00 | Tickets: £12.00 plus booking fee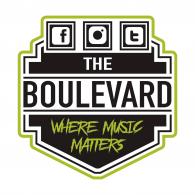 Saturday 9th July 2022
The Boulevard, 19 Wallgate, Wigan, WN1 1LD
Wigan and Leigh Hospice does The Christie Manchester to Blackpool Bike Ride
For over 20 years, thousands of riders have raised vital funds by riding the 62 mile route from the city to the seaside.

We also offer FREE transport to Manchester and back home again from Blackpool!

Plus, you'll get a t-shirt and a medal!

It's a fantastic atmosphere and a fun way to support your local hospice.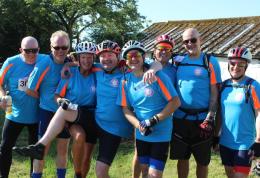 Sunday 10th July 2022
Wigan and Leigh Hospice, Kildare Street, Hindley, Wigan, WN2 3HZ
Wigan International Jazz Festival
Sunday 10th July, 8:30pm

Louis Dowdeswell Big Band

The Louis Dowdeswell Big Band brings the classic big band sound to a new generation.
His band features some of the world's finest jazz & commercial musicians, playing Callum Au's fantastic arrangements.

Tickets £35 / £30 (Patrons)
Tables of 8 @ £250
Tables of 10 @ £315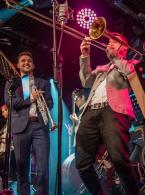 Sunday 10th July 2022
Village on the Green, Woods Road, Aspull. WN2 1PJ
UNITY UKES
Ukulele Fans
Join us every 2nd Thursday of the month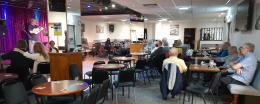 Thursday 14th July 2022
The Standish Unity Club
Slaughter II | Ed Banger & The Nosebleeds | The Sentence | The Kingcrows | The Allergics | Complete Dysfunction
KDS Promotions:
Slaughter II | Ed Banger & The Nosebleeds | The Sentence | The Kingcrows | The Allergics | Complete Dysfunction

Sat, 16 Jul, 14:00 - 20:00
Tickets: £13.00 plus booking fee | OTD: £15.00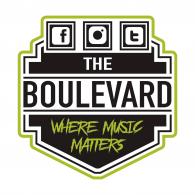 Saturday 16th July 2022
The Boulevard, 19 Wallgate, Wigan, WN1 1LD
---