Local Events
Local Events
List Your Event
List Your Event
What's on in Wigan
Master Charger | Elyrean | Shrike | Obidium | Wrath Of Man
And Heavy Metal For Wigan XXXIV: Blood & Sand

Join us for a night of thrash, melodic death, doom, and other genres at the heavier end of the metal spectrum!

MASTER CHARGER are a band with an envious list of festival appearances to their name, it's exciting to invite a band of this calibre to Wigan for the very first time. Their blend of stoner rock and doom metal has won admirers across the country and threatened to rock the very foundations of any venue they enter!

Wigan and Boulevard favourites SHRIKE return with their reputation only being enhanced through a strong run of support slots and festival appearances. Get your necks ready for an intense set of melodic death metal.

After experiencing some downtime and line up changes, ELYREAN are beginning to gather momentum and rebuild their reputation as a respected act amongst the national underground metal scene. The Midlands technical thrash metal act come to Wigan for the very first time this July.

From the ashes of many respected metal acts in the Preston area, WRATH OF MAN released their debut album earlier this year. Catch them to experience their style that blends thrash and old school death metal.

OBIDIUM are a young and upcoming band blending thrash and deathcore, on what is set to be their debut gig.

Sat, 23 Jul, 18:00 - 23:00 | Free Admission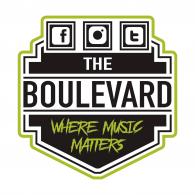 Saturday 23rd July 2022
The Boulevard, 19 Wallgate, Wigan, WN1 1LD
Derian House Open Gardens Day
Sun 24th July, 10am - 4.30pm

The Chorley-based children's hospice provides respite and end-of-life care to more than 400 children and young people from across the North West and South Cumbria. The gardens at the hospice help to create an atmosphere of relaxation, tranquillity and joy. Distinct areas include the seaside garden, the sensory garden, the memorial garden and the Smile Park adventure playground.

There'll be family activities. Homemade cakes and plant sale.

Admission:
Adult: £3, Child: Free

Refreshments:
Home-made teas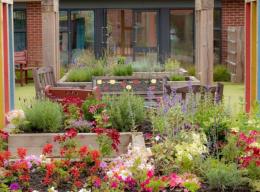 Sunday 24th July 2022
Derian House Children's Hospice, Chancery Rd, Chorley. PR7 1DH
Hospice Open Gardens Day
Sun 24th July, 11am - 4pm

We'd love to welcome you to our award-winning gardens as part of the National Open Gardens Scheme. Large attractive gardens surround the Hospice creating a place of tranquillity. At the front are beautiful raised beds and a courtyard garden, at the rear we've three large ponds and a rainbow bridge. Outside patients' rooms are colourful flower beds and there's a memorial daisy garden for quiet reflection. A wildflower garden has been created - 'The Amberswood Garden'. They are a haven for wildlife.

Admission:
Adult - £4, Child - Free

Refreshments:
Home-made teas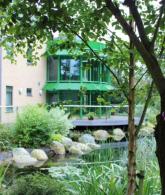 Sunday 24th July 2022
Wigan & Leigh Hospice, Kildare St, Hindley, Wigan. WN2 3HZ
Hospice Garden Party
Sat 30th July, 12noon - 4pm

We are thrilled that after three years away our Garden Party is coming back to the hospice.

Held in our beautiful grounds this is a favourite of our supporters and we love having you here.

Pick up a bargain, enjoy a burger from our BBQ, chance your hand at one of our ever popular tombolas or simply sit and soak up the atmosphere.

We'll have music, games, raffles and stalls selling crafts, bric-a-brac, plants, refreshments and more.

Everyone welcome, admission free!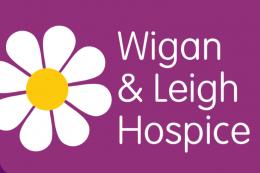 Saturday 30th July 2022
Wigan & Leigh Hospice, Kildare St, Hindley. WN2
LANKYKATS
Restless Angels
Mike Howarth
Stealer

8-11pm - £1 otd for all
Every 1st & 3rd Thurdays OTM
Supporting 6 local charities


Thursday 4th August 2022
The Standish Unity Club 6 Cross Street Standish Wigan WN6 0HQ 01257 424006 www.standishunityclub.com
Ska Face
Ska Face are a 10 piece Ska band from Blackpool with a combined age exceeding 450 years, old enough to know better but young enough not to care. They play classic ska and 2 tone with an infectious groove and unstoppable energy that just makes you want to groove. Expect all the ska and 2 tone classics from the likes of The Specials, Madness, The Selecter, Bad Manners, Toots and many more!

Sat, 6 Aug, 20:15 - 23:30
Tickets: £8.00 plus booking fee | OTD: £10.00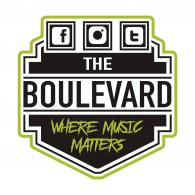 Saturday 6th August 2022
The Boulevard, 19 Wallgate, Wigan, WN1 1LD
The Golden Faces of Tutankhamen's Dynasty by Professor Joann Fletcher
In this centenary year of the discovery of Tutankhamen's tomb with its famous death mask and coffins, such spectacular golden burial equipment is by no means unique and was also produced for other members of his dynasty. From the huge gold coffin of the great queen Ahhotep to the burial sets of royal in-laws Yuya and Tuya, Jo will also discuss her own work re-examining Lady Hatnefer and her gilded mask, the burial sets of Kha and Meryt, and the anonymous lady represented by Wigan's own spectacular gold coffin face.

When? 4pm-5pm
What is the cost? £10 pp
Do I need to book? Yes, booking is essential
How do I book? Please ring 01942 828128 or email wiganmuseum@wigan.gov.uk

Saturday 6th August 2022
Museum of Wigan Life, Library Street, Wigan. WN1 1NU
The Sports of Ancient Egypt with Professor Joann Fletcher
Calling all aspiring young Egyptologists! This is an amazing chance to meet Joann, listen to her lecture on sport in Ancient Egypt and to ask her questions!

Although the ancient Egyptians are most familiar as the static figures portrayed on the monuments they built, they actively took part in a wide range of sports throughout their 3,000 year history. From running and swimming to ball games and chariot racing, Jo will look at the variety of sports they enjoyed, both as a leisure pursuit and as part of military training. She will also look at the sports which played a key part in rituals, from the running tracks of the pyramid-building pharaohs to the multiple Olympic victories achieved by the family of Cleopatra.

What is the cost? £5pp
Do I need to book? Yes, booking is essential
How do I book? Please ring 01942 828128 or email wiganmuseum@wigan.gov.uk
Saturday 6th August 2022
Museum of Wigan Life, Library Street, Wigan. WN1 1NU
Rory & The Island
A summer return to Wigan for this Irish singer songwriter - Rory & The Island, always a great night of craic and tunes.

Fri, 12 Aug, 20:30 - 22:30 | Tickets: £12.00 plus booking fee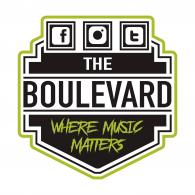 Friday 12th August 2022
The Boulevard, 19 Wallgate, Wigan, WN1 1LD
LANKYKATS
The KJH Band
Route 55
The Losing Game

8-11pm - £1 otd for all
Every 1st & 3rd Thurdays OTM
Supporting 6 local charities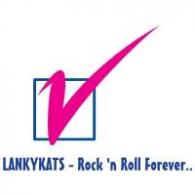 Thursday 18th August 2022
The Standish Unity Club 6 Cross Street Standish Wigan WN6 0HQ 01257 424006 www.standishunityclub.com
---