I remember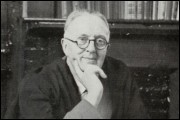 I remember...
my school teacher
Comment by: kev (WIGAN, United Kingdom) on 8th February 2014
hi, can anyone please tell me the name of the lady that played piano at ince central, she died around 1973/74 ish
Comment by: alan lad (wigan, England) on 14th January 2014
Standish Boys school Roy Bentham was the Post office in Pepper Lane Listers?
Comment by: LINDA PARRY (nee) WAKEFIELD (LEIGH , LANCASHIRE ) on 12th January 2014
Hi all can any body help me find some old school friends I went to borsdane brook school form 1970 till 1977 I loved it there I remember most of my teachers there there was mrs hart mrs holding mr fielding mr santa was the head when I was there mr omrode miss hewitt mrs lewis mrs greenhough mrs summer I am trying to find susan robinson marget taylor carole butterworth joy powney Pamela buckley and john and tony evans as well if any body can help I will leave my email address its linda1788@sky.com thanks
Comment by: linda (pemberton, england) on 6th November 2013
I remember my mum taking me out off miss mathews class at st johns pemberton cant remember why only that i kept crying I didnt like her,loved mrs lowe and miss anderton, when i started mr starkey was the headmaster then we had mr wright for a while didnt like him at all then i think miss anderton was headmisstress in our last year when she had 2 years to teach in one class as pemberton middle had just opened and the year above us went straight into 2nd year. very good memories of my time at st johns 1967-1972
Comment by: Evelyn Armstrong (Wigan, England) on 4th November 2013
Brian Kellie. The teachers I remember at Ince Central School are Mr Gerrard(headmaster)Miss Jones(headmistress)Mrs Sandiford,Mr Howarth,Mr Heaton,Mrs Robiliard and 2 Miss Howgates (they were sisters)
Comment by: Edith Taylor's nee birch (Wigan, Uk) on 25th October 2013
I remember st marks Newtown cudn,t go in shops in uniform cudn,t eat sweets in uniform i remember missWhitaker mrs woods mrs unsworth. Miss Latham and the rest
Comment by: allan wilkinson (wigan, england) on 3rd August 2013
Yes, Frank, check out schools, look for nat bluecoat footy picture, maybe some names you might know, i have two older brothers, tom and robert but they attended earlier than me...good luck....
Comment by: Liz Kearvell nee Hayes (Adelaide...South Australia, Australia) on 2nd August 2013
Does anybody remember St Marie's Catholic Primary School when it was on Almond Brook Road.....me and my sisters used to walk there from Pepper Lane....rain hail snow or sunshine.....been in Australia since '64.... But would love some pictures of the school which is sadly no more....I believe it is in Avondale Street in Standish..... Any old students of the same still knocking around..... :-)
Comment by: carol baxendale (leigh, lancashire) on 20th July 2013
did any one go 2 lamberhead kitt green school in the 1970's also was any one in miss hanks class?? as i am wondering if any one can remmeeber julie anne robby who was in my class?? as she was my best freind she lived just off bell lane kitt green then... i would love 2 get in touch with her or any one else who was at school then that remembers me i was carol hardman then......miss gyll was the head teacher at that time..........
Comment by: Frank (wigan, england) on 17th July 2013
anyone go to national bluecoat school 1960s
Comment by: Jean Weller (Newburgh, near Wigan, Great Britain) on 30th June 2013
How many people remember Miss Snelson, we were so scared of her and yet under her control, St.Marks School, Newtown, had a good reputation. Whoa betide anyone seen out in school uniform without their peaked cap on ! I remember Miss Whittaker, Miss Rigby, Miss Wilcox ( who became Mrs. Webster ) Miss Pilkington, Miss Latham
Comment by: Roy Bentham (Downley , Buckinghamshire) on 11th June 2013
I too remember Standish Boys Shool and also left in 1958. So those named were also my friends. I also remember a Michael Wass and a Jim Bentham. I lived near the Hartley's post office in Papper Lane, ie in Faithurst Avenue. I well remember Mr Garner, Miss Goodwin and Mrs Turner. They were so kind to me and Mrs Turner gave me special lessons at her home in Wigan Lane to get me through the eleven plus. I went to Balshaw's Grammar School in Leyland... happy days.
Comment by: B.A. T (Wigan, England) on 2nd May 2013
Remembered the tea lady teacher. Her name was Miss Marsden. Along with Miss ingramI believe that is now the full line up at St. Mary's juniors, Lower Ince.Late forties-early fifties. Yes I do remember the wooden bridge, the bottom yard and also the annex where school dinners were served.
Comment by: B. A. T (Wigan, England) on 2nd May 2013
The teachers at St. Mary's junior school I remember, were. Head teacher, Mr. Entwistle, always parked his car in Donkey lane, Mr. Asbridge, Mr. Richardson, Mr. Ward whom I have a vague recollection of him reading some of his poetry on radio. There was also an elderly Ms.Hutchinson, she always dressed in black almost like a Victorian teacher. There was a Miss Holbrook, a Mrs. Round, a Miss Morris who later became Mrs. Richardson. Also there was another elderly teacher (to my eyes at least) who appeared to be chief tea maker, very often seen going into Mr. Entwistle's office kettle/pan in hand. For the moment I cannot remember her name. Does Anyone know?
Comment by: Malcolm Ryding (Westhoughton, England) on 15th April 2013
In 1958 I left Standish Gramar School in Green Lane. Called a Grammar School, it was really a junior school for boys (the girls were in Retory Lane). Headmaster was William Garner, a strict but yet kindly man. The teachers were Mrs Turner, Mrs Goodwin (she had beautiful copperplate handwriting), Mr Darbyshire, Miss Wilding (one of the three sisters who lived in High Street and whose brother was the blind piano tuner) and Miss Light. Schoolmates were John Bramley (his dad was Rector), John Hartley (his mum and dad had a Post Office and he went on to be a vicar), Philip Brown, John Darbyshire, George Hayes (I was his best man), Michael Morgan (went on to be a headmaster) and others who slip my memory. Great days. It was all down hill after I left for the Thomas Linacre following a successful 11+.
Comment by: carol (wigan, england) on 15th April 2013
Hi Edith, I remember St Marks Newtown,Miss Liptrot, Rigby, Harrison, Webster, Turner, Latham, Whittaker, Smith, Taylor, Jackson? A very strict school. It gave us good grounding I think!
Comment by: Ray Dwyer (Westhoughton, Bolton, England) on 20th February 2013
I was at Rose Bridge Secondary Modern from 1958-62. Just to echo Jeff Unsworth's (11th Jan 2009) memories of teachers, there was of course Owd Wink, Owd Archie, Little Ock, Little Hughie, Magwa, Mr Selsby (no nickname) and one he missed Mr Percival, "Owd Percy". Mr Percival was our RE teacher, a lovely guy. I remember asking him a rather searching theological question as to why Jesus, when on the cross said to the criminal on the next cross "I tell you the truth today you will be with me in paradise", when he actually lay dead for 3 days before his resurrection. He actually went to seek clarification to somebody high up in the church, to no avail. That might have been the start of my long journey into atheism. I also remember Kenny Ratcliffe asking him, "Sir, do you think God lives on't Moon?" – bless him. Classmates that I remember are Kenny Ratcliffe, Eric Parker, Jimmy Heyes (we used to knock about together at lunchtime) John Urwin, Peter Williams, Billy Varty, Alan Arrowsmith, Geoff Boyle, Bill Cullen and Alan Owen. There was also a lad I think called Keith who we called Froggy because of his physical shape, kids are the most cruel are'nt they ?. Sorry for anybody I've not brought to mind. It would be nice to hear from somebody.
Comment by: derek malone (shannon, ireland) on 12th February 2013
left st johns in 1971,now its called cardinal high latchford,david loyde was are games teacher,i loved the soccer,but in ireland was never the same he was write ,david loyde.
Comment by: Marcia Terrell (nee Farrington) (Wokingham, UK) on 28th January 2013
Arthur Harris is the man in the photograph. He was Headmaster of St. Michael's C of E school, Wigan and also organist at St. Michael's church across the road from the school. He used to use a cane if you misbehaved. I went to both and attended the school from 1945 until 1951 when I then went on to Wigan Girls' High School.
Comment by: David Rimmer (Chorley, United Kingdom) on 27th January 2013
I remember the headmaster in 1958 Mr. Winstanley
Comment by: Edith birch (Wigan, Uk) on 25th January 2013
Does any body remember st marks school teachers at Newtown miss rigby miss Harrison mrs Taylor. Miss Latham and many more miss liptrot was head teacher xfpulc
Comment by: Edith birch (Wigan, Uk) on 25th January 2013
I remember st marks secondary modern all girls school I used to run with Gillian Mather miss liptrot head mistress and mated with margaret gavigan ran in relay with jean Hammond x
Comment by: carol (wigan, england) on 19th January 2013
Hi Jill, just sent you a message on facebook. Got married! hehehehe!!!! no wonder you couldn't find me.
Comment by: jill lancaster (nee) fishwick (wigan, england) on 17th January 2013
hiya carol its me again, am fine, hope you are well, i have looked for you on facebook but cant find you ,are you not on, if not why dont you open an account and then we can keep in contact look forward to hearing from you xxx
Comment by: carol (wigan, england) on 16th January 2013
Hahaha, we sure did, what you up to these days? Hope you are well!
Comment by: jill lancaster (nee) fishwick (wigan, england) on 15th January 2013
hiya carol, of course i remember you we had some good times at coops, it will be good to have a catch up , hope to hear from you soon xxx
Comment by: carol (wigan, england) on 14th January 2013
This is for jill lancaster (nee fishwick)remember coops? remember carol adamson? thats me! get in touch through this site and we can exchange emails.
Comment by: Mike Worrell (Atherton, England) on 9th January 2013
I remember Miss Boardman, at st cuthberts Jr, i remember the Sclool was made of wood, had a courtyard as playground, trouble is Im not sure where the school was, except it was somewhere in Pemberton. the only pupil of that school i remember was a girl called Mary stridgeon,why I have remembered that name all these years is beyond me,we were just kids,Mr brenden murphy I REMEMBER WELL. he was a really kind Headmaster, a real Gentleman. Mr Murphy is still alive, and in a nursing home, in Wigan. Great man.I would love to hear from anyone who remembers those days well. you may email me at worrell41@btinternet.com. Thanks
Comment by: jill lancaster (nee) fishwick (hindley , wigan lancs) on 4th January 2013
mornington rd school hindley i remember mr lown english teacher, i had a proper crush on him,i left in 1970. does anybody else remember him ,
Comment by: Mr Rimmer (wigan, England) on 27th December 2012
Mr Rimmer the Geography teacher for A' level 1976-1978.I recall him to have been a small, skinny bloke obsessed with running. Reflecting back on his frail body and weak uninspiring manner,his incompetent delivery of a fascinating subject was portrayed by him in a very dismal light. I wish I had told him about his dreadful halitosis since my loyal Labrador dog Ted, has breath far sweeter than his. Maybe, Mr Rimmer was running away from his own bad breath? A quirky kind of bloke more suited to a career as an undertaker than an uplifting,happy teacher with the zest to educate.Where is he now? Still miserable I expect!
Comment by: jane glover nee deakin (westhoughton, england) on 2nd December 2012
i went to argyle st in the early sixties along with ann rotherham christine speaskman and carol tinsley i remember christine had a crush on mr horrock's and she bought him a tie for christmas we always thoughgt he looked like frankike howard does anyone remember these girls
Comment by: Peter Timson (torquay, devon) on 9th November 2012
cardinal newman hindley, dont remember many of the teachers names but had some good freinds, martin cunningham, john gafney, trevor gurhey, tom connor, hello mike,remember you too nearly neighbours now, its a small world. my younger brother mike and sister annemarie also went to cardie.
Comment by: rhonda atherton nee fleming (wigan, england ) on 8th November 2012
I went to rose bridge h. School does anyone remember the coopers dawn was the eldest, then there was marie and then thereasa the youngest, would love to get in touch if anyone knows there wereabouts
Comment by: rhonda atherton nee fleming (wigan, england ) on 8th November 2012
I went to rose bridge h. School , wondered if anyone remembers the coopers dawn was the eldesst then marie and then the youngest thereasa ,would love to get in touch with them if anybodies got any info
Comment by: Liz Kearvell (nee Hayes) (Adelaide, Australia) on 6th November 2012
I remember Miss Tacey our gym teacher at St Peterr Secondry Modern at Orell Post. There was Mr Christopher the maths teacher and Mr Robey. Mr Rynn was our French teacher and the headmaster was A.A. Smith. It was a good school to go to. Me and my best friend Pat Speakman(now Short) we had good times and great fun. I just wonder where she is now. Cheers all!!!!
Comment by: John Barbour (Ringshall,Suffolk, United Kingdom) on 4th November 2012
I was at St Michaels in Swinley and left about 1949 from Mr Boggis's class to move away. I remember Miss Aspey the teacher in the next class I did not reach.She induced terror in a number of students and so did the headmaster Mr Harris when armed with his can.On the whole happy years.Once by mistake at a church service at St Michael's Church I gave into the collection a half a crown instead of a penny !!
Comment by: Karen Roach (Tampa, Florida) on 7th October 2012
Does anyone remember Mr. Bramwell from St. Thomas Moore R.C. School? Reason I am asking, I heard that he wrote a novel? I left school in 1981 he was still an awesome English teacher. I would love to know the name of his book and his first name. Any help?
Comment by: Brian (Chorley, United Kingdom) on 5th October 2012
I remember going on a school trip to Ireland (Skerries) in 1957, and there was another school there in the camp. I think it was Wigan Girls High, and they had a teacher called Miss Holland (they nick named her toffee nose, because of Holland's toffee, which was around at the time) I remember, that she was in her chalet when the workmen were re-concreting the path outside of it. Unfortunately. they laid the concrete too high, and she couldn't open the door to get out. It was a source of much hilarity amongst all of us rather silly 13 and 14 year olds. Ah, the good old days when incarceration of a teacher was one of the few treats available to adolescents.
Comment by: Gerald Ginty (Newport RI, USA) on 3rd October 2012
Went to St. Bens in the 50's and I remember the morning when I went to school and Mr Moore had just died. He was a great man. When onto Cardinal Newman in 61. Endless memories. Golly... up to my laboritory! Mr Carey who had the cane... Don't knock on his door to borrow it.. otherwise.. There was a really nice english teacher (Miss Smith? I think she went onto be a Nun). Mrs Ryan.. Mrs Story, McAlister, Paddy More, Mr Nailor, Mr Bleastdale, I could go on and on.. Often wonder if anyone of them are still around Cheers!
Comment by: Joseph Hatton (Wigan, England) on 29th September 2012
I went to Cardinal Newman late 70s early 80s (following my Brothers and Sisters) I was in Plessington Form. Mr Higham was Year head and Geometrical and Engineering Drawing tutor; Mr Fairhurst was Form Tutor and English tutor; Mr H Wilson was woodwork tutor; Mr Wensley was Chemistry Tutor; Mr Sharples and Mr Blackledge Mathematics tutors; Mr Flanagan Physics Tutor; Mr Moran and Mr P Brazil Physical Education tutors; Mr S Wilson History tutor and Mr P Drake Religious Education
Comment by: cath gall [walsh ] (wigan ,pie eaters, lancs) on 14th September 2012
i went to sacred heart 1965 to 1970.then on to fisher where my big sis was ,eileen walsh ,mr hoy was at sacred heart he is now a governer i beleive,mr mannian i remember him well,
Comment by: Kathryn Pearce nee Spencer (Bundaberg, Australia) on 2nd September 2012
I went to Cardinal Newman School 1970-1975. I remember all the teachers mentioned by Mike Appleton I can remember the music lessons by Miss Partington singing was never my forte
Comment by: dorothy sharpe (wigan, england) on 24th August 2012
went to St. Marks school 1954-1961 our headmaster was Mr Birch. he took the class outside when it started to snow and magnified snowflakes on our hands. wow! it blew me away. a very significant moment in my life. made me feel part of a huge plan because they were all so perfectly shaped and no two the same. i still find this amazing.
Comment by: Joan whittle (Hindley wigan, Lancs) on 23rd August 2012
I attended st. Benedict's in Hindley from 1950/51 and transferred to carry in Darby lane at the age of 12. My favourite teacher @st b's was miss Mortimer. There was mr. Moor who sadly died. R.i.p. miss Farnham scared the living daylights out of me. Though she was good. Miss Owen did country dancing with us each Friday. Mr. Vose took the class leading up to 11plus exam. His room was behind the stage in the hall. Mrs. Settle was fantastic and dished out dolly mixtures for good behavour etc. senior at Carey we took mr. McCallister with us. It was a brand new school so we went into the 2nd yr. there was a fabulous cookery teacher but unable to remember her name. Mr. Rugby was head . Mrs. Ryan deputy. Mr. McCarthy history and r.e. mrs Lenny biology and p.e. mrs. Sweeney sewing.( I never did complete that p.e. skirt) mr. Carey geography (boring) my Maine friends were heather wheatcroft, Eileen flanagan, Vera Parnell. Winnie from ince. , Sheila garrity. I do occasionally see Betty Harrison. Would love to know what happened to marry heggarty etc. not forgetting Terence hull., Alan platt, Agnes Robinson, Kathleen Brennan, this is just to name a few. We were informed that the yrs. @ school are the best in your life. Although we had some laughs I wouldn't agree exept for the fact I would get to live my lovelly life all over again. Fr. Marsh was absolutely fantastic to me when I eventually left Hindley. His handwriting was superb. Well I now live in bispham, Blackpool but visit Hindley weekly. Would love to meet you folks again. Kind regards Joan .
Comment by: Veronica (wigan, lancashire) on 10th August 2012
I went to Cardinal Newman at Hindley 1977- 1982 my 4 brothers and 2 sisters went there too. I remember comeing out of school and going to the chippy near Husrt cloggers shop for dinner,i loved the practical lessons and hated drama + pe.there were many great teachers but my first teacher was mrs Preist (class 1 alpha) I dont know how she put up with some of the kids but she did.miss Partington (Mrs Smith) music teacher.mum use to say shooldays are the best days of your life ,dont know were she got that from i would not go back for a pot of gold.
Comment by: John Shaw (Ashton inMakerfield, UK) on 26th July 2012
St. Andrew's CE primary in Garswood. Mrs. Wilson & Mrs. Dempsey. Need I say anymore? Those of you who remember them know what I mean. Those that don't, wel think chalk & cheese.
Comment by: Dannie McGinty (Glasgow, uk) on 23rd July 2012
Does anyone remember me, I went to 'Cardy' in the 1960's before we moved to Scotland when my Dad got a new job If anyone is interested you can see my photo at the school pics page Dannie
Comment by: Dannie McGinty (Glasgow, Scotland) on 22nd July 2012
I went to Cardy in the 1960's before I had to leave when my dad got a new job in scotland. They were great times, I remeber a lot of my old mates and teachers, does anyone remember me
Comment by: Susan Mint (Holland) (Wigan, Uk) on 14th July 2012
I remember (just), my infant and junior school St. Thomas's on Caroline Street. Head master was Mr. Headly and I remember him having mental arithmetic 'sums' on the board that we had to do as quickly as we could. Mr Barrowman did art classes. Mr Ashcroft was there, he was a lovely teacher. A very strict teacher called Miss Baxter (I think) who helped my brother Alan to get a place at Montrose Special School after realizing he had learning difficulties. My best friends were Gillian Matthews, Ruth Johnstone and Irene Prescott.
Comment by: Toni Forster now Francis (Chatteris, cambridgeshire) on 29th June 2012
i remember Scott Lane miss Roscoe was fantastic - she introduced us to 'Singing together' which was my first introduction to folk music. She taught us recorder which was my first introduction to playing music and she made us learn times tables - I make my students do that too! I remember Mr Roper and model all my teaching on him - probably the best teacher in the world
---