I remember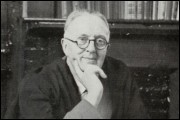 I remember...
my school teacher
Comment by: malcolm roper (wigan, england) pre 2009.
I remember gidlow boys school mr Eckersley metal work and mr topping for woodwork and mr yates and huggy brown malcolm roper.
Comment by: margaret s (w, england) pre 2009.
hi Neil Batho did you live at goose green if you did i know you.i use to work in the Freemasons arms pub. S.Hulse are you any relation to Edward Hulse?
Comment by: Linda (Metung, Australia) pre 2009.
Does anyone remember Mr Heyes from Spring View School he was headmaster and Mrs Tigg Miss Fairhurst and mr Bernard Miss Reynolds
Comment by: Andy Middleton (miggy) (Wigan, England) pre 2009.
I attended St Oswalds and later St Edmund Arrowsmith in Ashton-in-Makerfield. My biggest memories are Mr Jenkinson (best teacher ever) and Mr Rabbit (least said the better). Joking apart if it hadn't been for Jack Rabbit i prob wouldn't have passed my 'o' levels and as for Jenky his aim with the chalk, board duster etc was secound to none. When i think back you realise what is missing in schools today. Discipline was tough in them days (1965-1976) but rather have that than be molly coddled like they are today.
Comment by: peter cross (atherton, manchester) pre 2009.
i went to cardinal newman high school in hindley i rember mr hart mrs lee mr tie mr smith mr moran mrs shaw memories i also rember freinds like david bannister paul roberts shaun marsh to many to mention but if you went between 1978 and 83 please get in touch they were great days even tho at the time we thought they the worst . happy days < even tho the school is no longer there lol > i put my email address on this page if u wanna get in touch p. cross
Comment by: Imelda Williams nee Sweeney (Wigan, England) pre 2009.
I attended Cardinal Newman School, Hindley between 1965 and 1971. Mr Rigby was headmaster then and Mrs Ryan deputy head. I had a brill time at school and didn't take anything too seriously. My friends at school were Angela Lawson, Margaret Hill, Christine Jervis, Diane Mortimer, Sheila Tootill and many more. Does anyone remember our school dinners that Mrs Hughes used to cook, they were always really good. I am still friends with Angela and go on holiday with her. Other teachers I remember are Mr Birtwhistle, Mr Swift, Mrs McAlister and Miss Partington. They were the best times. Mel Williams (Imelda Sweeney) Wigan.
Comment by: dianne (wigan, england) pre 2009.
does anyone remember miss liptrot and miss davies from the deanery also mr aspinall i was in his class and thought he was greatalso mr heyes he was a big softy
Comment by: Janette Parr (Adelaide, South Australia) pre 2009.
Such a coincidence, (Elizabeth Chadwick of Adelaide) I remember Mr Mannion very well. You might remember Miss Paget - she had been there for years, I think - or Miss MacBride, Mr Finlay or Sister Joseph. There are others I can remember too, but they probably weren't there in the 50s. Fancy another Sacred Heart student here in Adelaide!!
Comment by: Margaret Fairclough (Rossendale, England) pre 2009.
I attended Robert Lewis school and remember Mr Woods Headmaster, Miss King Miss George and caretakers Mr & Mrs Causey. A small school with fond memories
Comment by: Mrs Lythgoe (Wigan, Greater Manchester) pre 2009.
I attended St James Rd Primary, Orrell in the 1960s and 70s and was taught by Mrs Lythgoe, a tall thin woman with a blue rinse. She scared me with her constant grumbling and shouting. One day she shouted so much that her false teeth popped out and she had to hide behind her desk lid to put them back in!!
Comment by: kerry donoghue 14 (ashton in makerfield, england) pre 2009.
i think cansfield is the best school but they allways say thiers no partys but if you think about we wouldnt have the highest gcses wouyld we so stop complaning
Comment by: john bannister (wigan, uk) pre 2009.
cardinal newman-hindley I remember mrs winters from biology, mrs lee from english, mr pinky wilson in metalwork some corking teachers worked there and its so sad to see the school now demolished, but i am very much into mediumship now and as long as we remember it in memory it is actually still there, every brick !!
Comment by: eileen allister nee naylor (hindley wigan, lancs) pre 2009.
i went to cardinal newman school in the sixties does anyone remember miss partington music mrs ryan deputy head i remember mr birtwhistle mrs storey still lives in hindley i see har regularly i used to be friends with angela maalma
Comment by: Jim Swift (Port Alberni, BC, Canada) pre 2009.
Gee, the photo on this page is Mr Harris, our teacher and headmaster at St Michaels. I've still got(somewhere) the class photo taken in 1947. I'm still surprised that he taught sex education to 11 year olds. Anyone remember those? Brian Ayres, Eric Daniels, Nigel MacLeod, Dorothy Hefford, Joyce Ryder, Kathleen ??, where are you all now??
Comment by: Graham (Hindley Green, Lancs) pre 2009.
To Raymond Bolton. You must have attended Hindley Green secondary modern about the same time as I did. Do you remember Trever Ramsdale who also attended St.Johns and later came to Hindley Green Sec Mod.He married Carol Aspy? who was his girl friend at school. I can`t remember the names of other people who moved to Hindley Sec Mod.My nickname at school was nelly and all my brothers were called the same.
Comment by: Lorraine Paton (nee Harrison) (Wigan, England) pre 2009.
Does anyone remember Pem Middle in the late 70s? Loads of memories to choose from but a couple stick in my mind. I remember Mr Clarke setting the first year block on fire with his cig. I also remember a stink-bomb being let off in our Art class - we all hung out the windows to get fresh air and Mrs Brown whacked us all across our backs with our handbags - I'm sure she locked us in the room with the smell too! Does anyone remember the Friday night discos? God, they were brill. Then, I left at went to the holy sanctity that was Whitley High School. There I met my inspiration. Mrs Turner was my English teacher - never did find out how she knew I went to the Arndale when I wacked it. She was fab. I heard recently that she'd died after a fall. Excellent teacher - I decided to follow in her footsteps and teach English myself. Some of the stories I'm reading on here about the cane and rulers and the good bashings the kids got are hilarious - bring it back I say!!
Comment by: Alan Hunter (Tamworth Staffs, U.K.) pre 2009.
Does any Ashton or Brynites remember A-in-M Sec Mod School late40s/early50s (Now Cansfield High)At that time Mr Hartley,Mr (Beaky) Milner,Mr Simister,Mr Pennington,Mr Heaton & Headmaster Mr (Old Tommy)Moore,then new Headmaster Mr Lester
Comment by: KERRY DONOGHUE 14 YEARS OLD (ASHTON IN MAKERFIELD, ENGLAND) pre 2009.
I REMEBER MRS JACKIE JONES AT CANSFIELD HIGH SHE WAS A GOOD TEACHER AND I REMEMBER MRS ANNE RIDGWAY AND ALL THE OTHERS I ALLSO WANT TO SAY I LOVE IT AND IF ANYONE HAS KIDS I WOULD CHOOSE CANSFIELD HIGH AS ITS BRILL ONTHE EDUCATION AND GOOD FOR PEOPLE WHO NEED NEEDS SO I THINK THE TEACHERS WILL BE LOOKING FORWARD TO SEEING UR KIDS AND ITS THE BEST SCORE IN GCSES AND ITS FUN !!!!!!!!!!!!
Comment by: angela richardson nee roscoe (rimington lancs, england) pre 2009.
does anyone remember miss lawson she was mrs mcdonalds sister it was 1965 istarted does anyone remember the foster family iwas in class with carol foster happy days
Comment by: Dorothy Regan (nee Sumner) (Wigan, England) pre 2009.
To Barbara Molyneaux I remember my Rose Bridge School Maths teacher name as Mrs. Ormerod, I think you you may have been in my brothers year. His name is Alan, I also have a sister older than me Susan and two younder sisters Brenda & Carol. Regards Dorothy Regan nee Sumner.
Comment by: Peter Hesketh (Garstang, UK) pre 2009.
St. Andrews Mort Street Sept 1939 when I started school. I remember Clifford Jenkins and Harold Rothwell who started school with me. Teachers - Ms. Hilton - a terror. Ms. Nicholson an angel but on reflection both excellent primary school teachers. They don't make them like that anymore.... something this current government could learn. I went to All Saints - now Deanery High School 1945 - 1949. 'Mr. Rigby is a good man - he goes to church on Sundays. He prays to God to give him strength to belt us all on Mondays'. In hindsight it was to give him the patience to put up with us on Mondays. Teachers - Davis in Room 2 would enthral us with his war time experience- and teach Maths and Geog. Walch the Wood tried hard butwas not a born teacher. Nicholson the 'tin man' put on my report 'Too easily satisfied' I think about that every day as I strive for perfection... and I am now 73! Hudson - Science- was brilliant and was in the wrong job - a university post was his true role. Fellow pupils - where are you now? Brian Lever - George Humphreys - John Earl - the Stott brothers. Also 7th Wigan Scouts - who has been back to Brynbach? I have several times and experienced ghosts and memories. In those days I wore 'clogs with irons' and could make sparks. I remember the school song 'All Saints for God and right... this be your battle song... etc.. etc.. Sounds 'corny' these days as we battle with drugs, guns etc.
Comment by: Elizabeth Chadwick (Harrison) (Adelaide, Australia) pre 2009.
Yes, Janette of Adelaide (coincidence!), I remember Sacred Heart, Springfield very well though I was before your time - in the 50s. I was baptised and married at Sacred Heart church. I remember a Miss Veasey, Mr Mannion the headmaster, but other teacher's names escape me at the moment. I was sad to see the place was for sale when I went back for a holiday in 1997. Is it still standing anyone, if so what is it used for.
Comment by: Angela Lea nee Unsworth (Wigan, Lancs.) pre 2009.
I went to Holy Family in New Springs, I remember a teacher called Miss Satisfield, who wore long johns and we used to drop our pencils on the floor to see what colour they were that day. Our headmaster was Mr Palmer he was very strict, canning me a few times for misbehaving... Such happy days. Also our family priest, Father Conway, he was a lovely man, sadly he died a few yeard ago.
Comment by: catherine coyle (hr ince wigan, lancs) pre 2009.
does anyone remember mr rigby from cardy i used to call him skin tight leather coz he wore a brown tight leather coat.wonder if he still wears it.
Comment by: jordan wilson (wigan, uk) pre 2009.
i rember all of the old woodfield primery the big long field the flower path it was the best
Comment by: Emma (Wigan, England) pre 2009.
I remember my English teacher Miss Smith. She was from the school...Hindley community high school and arts collage. I missed her a lot wen she left. She left wen i was in year 9. I onli had her for 1 year but she was reli gud. She day she left me n mi m8z went up to see her n to give er a hug. I remember her cring and seyin.."dont make me cry gurls my makeup will run" lol. We all gave her a hug and took a picture off her to remind us of her lol. Miss U Lucy :'( Hope ur having fun in ur new school. :'( :'( :'( :'(
Comment by: jimmy lomax (wigan, lancashirei) pre 2009.
pem senior on norly ,bil bradberry the science teacher if did wrong he would make all the class hold hand then tell the first boy to hold a wire turn asmall generator and give us all a electric shock good days not!
Comment by: Dave Collier (Christchurch, New Zealand) pre 2009.
RE:Does anyone remember Miss Whittaker from Mornington Road in the 70s? Yes she was the pain of my life. Always telling me to get my hair cut (I was the one with hair down my back) Yep its all gone now except on the sides. I also remember chuffey sending me around the school field several times whilst I was gasping for breath. I since found out I have sports induced Asthma thanks chuffey. I remember Alan Jones setting fire to his desk in an art lesson; I can't remember the teacher's name though. They had also just built the new porta cabin building when I was there. My maths teacher should have been put out and shot. I luckily survived and went to Wigan College to become an electronics technician and got a career. Mr Greenwood (French teacher) had is 10 minutes of fame on the tv show Family Fortunes (They lost).I remember catching Miss Woosey (French teacher from Argyle St) in her jammies at a friends house. She was dating his older brother at the time. Waterloo Rd (tv) has nothing on Mornington Rd.
Comment by: gary swindells (poolstock, england) pre 2009.
my great memory of st james c of e poolstock was getting ready for dinner time and lining up to walk over to a poxy hut on the canal in all weathers to have our dinner we would get a white tray with a hole for your dinner one for your puddin and your drink to,i can smell the place now and moving to a newly built school st james in worsley mesnes were mrs bostock made my life hell,getting the small bottles of milk with a straw,great memories wish i was there now.my mum was actually the lollipop lady there helen from about 1975 to 1983.then i was scared to death of moving onto whelley middle because of hearing stories of your head being put down the toilet and allsorts.lol.
Comment by: Glenys (Wigan, England) pre 2009.
Remember marsh green primary so well,I too was among the first pupils after it's opening.I was in junior 3 and our teacher was Mrs Farrimond [lovely lady] also remember Mr Green [another nice person]and then Mis Grass who was the teacher for junior 2.I remember Mr Woods so well he was a truly dedicated teacher who after I had passed my 11plus invited myself along with other pupils who had also passed to go along to school after the summer hols [as we didn't start High Shool until approx 2 weeks later]and help out ie sorting nothing of importance looking back now but we felt SO important at the time Ha!Ha!Miss Gardner on the other hand.... aaarrrggghhh!!!!a formidable woman!they should have people like her in the present day high schools and she was in charge of the infants!!!!!!my younger brother started infants while I was still there and of course I'd been given my orders from my mum to look after him so at breaktime [playtime as we called it then] I waited to see him and was helping him on with his coat when she came came out...."WHY ARE YOU HELPING HIM IS HE A BABY???"she yelled ans I mean yelled, needless to say I never did it again! I remember Lesley Shaw [her younger sister was Susan] Kay Moran and Mary Gaskell although they were in the class above me.All in all I can truly say that my time at Marsh Green Junior would rank among the happiest times.We moved to Marsh Green when it was a "young" estate the school was in the process of being built and for a few months I had to attend another school [Scot Lane which I positively hated with passion probably because I'd had to leave St Andrew's which I'd loved]Anyroad happy memories such a shame kids of today can't experience the same eh!!
Comment by: J.P (Wigan, Lancashire) pre 2009.
Remember my time at rose bridge girls school Remember going out at dinner times to a little shop on rose bridge were the owner used to sell spare cigarettes for 3p each.We would then walk up the canal bank puffing our heads off.Shop owners today would be hung drawn and quartered these days for doing that. p.s by the way i dont smoke anymore.
Comment by: Barbara (Orrell, Wigan, Lancashire) pre 2009.
Lamberhead Green Infants was my first school. I remember my teacher, Mrs Kelsall. There was another teacher, Miss Ishmael, (spelling?) who had the longest finger nails I had ever seen. If you had been 'naughty' she used to dig her nails right in your back. Still gives me nightmares!!!!! Barbara
Comment by: David Maltby (Ashton in Makerfield, UK) pre 2009.
Evans County Infants, then Juniors, then Ashton Secondary Modern...and Wigan Tech. Good schools, even though they had their faults. Mr Kay the music teacher taught my Dad, as did McKenzie, the psycho who ran the garden. I still remember the infants, must have been 1959 /60...I sat next to Gillian Cunliffe.....that was a long time ago!
Comment by: Jean Holcroft (Wigan, Lancs) pre 2009.
I too loved my time at rose bridge school.was in the same class as barbara molynuex,viv parkinson,etc..Looking back it was the happiest time of our lives.
Comment by: Linda Housley Nee Higham (metung, Australia) pre 2009.
Hi Edwina Fairhurst did you use to live in Spring View
Comment by: Linda Housley Nee Higham (metung, Australia) pre 2009.
I remeber miss Stott and miss Reynolds and Mrs Hurst they went to teach at Spring View after Brittania Bridge went to being an infant school Linda Melbourne
Comment by: Janette (Adelaide, South Australia) pre 2009.
Does anyone remember Sacred Heart at Springfield? I was there from 1961 to 1967. I have great memories of the school. It's gone now, of course.
Comment by: Pat Turner nee Murphy (Westhoughton, Bolton) pre 2009.
I remember Miss Dunne. She made my life a misery because I never went to Church! I lived in Winchester Grove , Lower Ince near the Labour Club. I went on to the Convent of Notre Dame in Standishgate when I left St Williams
Comment by: dewigelle (wigan, england) pre 2009.
did anybody go to the wigan girls high school in the 60s miss holland was the headmistress they were very strict detention fot not wearing you hat or eating sweets in the street. Also remember mrs tattersall miss bennett mrs cole male english teacher cant remember his name what a character
Comment by: horrible school girl (leeds, yorkshire) pre 2009.
I remember Mr Hardman at St Johns Hindley Green. I think he is still alive! He was a lovely man.
Comment by: julia (Newcastle, England) pre 2009.
Re Sheila, Mike and Rose and Cardinal Newman. I attended Cardy late 70's early 80's. Can't recall Mr Birtwhistle but agree that Mrs Winters was a great teacher, have the class firmly under control but kind and had a glint of mischief in her eyes. I recall once dying with embarrassment as she held up my 'wonderfully detailed drawing of the male reproductive tract'. I'm useless at remembering names but I also remember a Scottish maths teacher who every lesson used to send a pupil 'round the school to turn off lights, Mr Doyle demonstrating diffusion as an excuse to have a fag whilst we watched the smoke spread out, Mr Eyes (Chem) making a fire extinguisher which exploded and broke a window and who was the RE guy with the 'Jesus saves' badge whose lessons were about the satanic messages heard when u play rock music backwards? Anyway it a same it closes, I guess not having a 6th form didn't help.
Comment by: frederick howarth (truro, uk) pre 2009.
I attended Woodfield Primary School in Wigan Lane in the early 50s. It was a lovely school . I remember Miss Dunne who always encouraged me and gave me some great roles in the school plays. This was in the days of the 11+ which I failed so off to Allsaints Secondary Modern in Frog Lane with the other factory fodder.There is a great photo on this site taken in 1950 of all the teachers I remember there though I can,t say with any great affection. The cane was applied pretty liberably and with little discrimination. We had a female who tried to teach us French and used a ruler on your knuckles frequently. One hero snatched it out of her hand one day mid punishment, broke it in half and threw it out of the window. This kind of rebelliousness was unknown in the 50s and Rigsby the Headmaster caned him on the stage in front of the whole school. Happy days.
Comment by: Raymond (Bolton, England) pre 2009.
There was a Mr.Hardman, headmaster of St. Johns C.E. School in Hindley Green in the 50/60s
Comment by: Jim (Wigan, UK) pre 2009.
Anyone remember Mr John Stevenson Headmaster or Mr Hardman at Hindley Green Sec Modern School 1940's
Comment by: ellen heaton (poole) (ince wigan, lancs) pre 2009.
edwina fairhurst i remember you from school,just thought i would let you know alan did not marry barbara he married susan shawcross.still see plenty of school friends as they still live in ince
Comment by: ellen heaton(poole) (wigan, lancs) pre 2009.
I ALSO WENT TO ROSE BRIDGE WITH CAROL MULVEY'BARBARA MOLONEX 'THE MATHS TEACHERS NAME WAS MISS BROWN,I I ALSO REMEMBER CHRISTINE HARRIS, CHRISTINE WOODS CHRISTINE MANN,GLNISDWYER JEAN MUTIMER AND MANY MORE, I HOPE YOU ARE ALL DOING WELL
Comment by: maureen (wigan, england) pre 2009.
it seems l went to the same schools as mary o'neill at more or less the same times. st josephs was off caroline st and the building was very old and run down. the playground was a dirt brew and from memory for pt the boys went off to play rugby and the girls went into the hall. we then faced the prospect of searching thru a large container to find two pumps that matched, then whilst the teacher played the piano we did exercises on rubber mats. l also remember scully brown, he once chased me thru st josephs church and he was told off by father cronin. going to st edwards was a culture shock because everything was new! but i always missed st joe's. anybody who went to thomas more school must remember the nuns (usually with a shudder). but do you remember miss price, miss horrocks and miss phillips? even the parents were scared of them. but even so they were happy times.
Comment by: Nicki Holden nee Dowbekin (St Helens, UK) pre 2009.
Does anyone remember Mr Daniels, Maths teacher at Shevington high school in the 80's??? I remember he was a really really short guy but was such a cool teacher and really funny! Also Miss Mottershead from the same school, same time, home economics teacher?? She was frightening!! Big bruiser of a woman with tight blonde curly hair. Sends shivers down my spine when i think of her.
Comment by: rita carruthers (wigan, england) pre 2009.
hi glenys dwyer,is that the little girl i used to take to the mission every sunday
Comment by: Graham (Hindley, England) pre 2009.
Poor old Mr Heap getting some stick .I think if someone let the tyres down on your old ford pop every day you would be angry .But this does not excuse his behaviour. Also does anybody remember the headmaster Mr Wood who would give you a whack with a stick and if it broke he would send you to the woodwork class to get another one .Ho happy days?NOT
---