I remember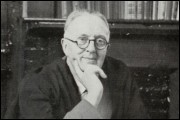 I remember...
my school teacher
Comment by: Raymond (Bolton, England) pre 2009.
Having read two views concerning the abysmal Mr. Heap, a former tutor at Hindley Green Co. Sec. School in the 1960s, I was minded to liken him to a child abuser, not sexual, but physical. This guy was evil incarnate, a personification of the devil himself. Often, he'd walk past you as you were doing some reading, often, at the same time, he would bash you round the head for no apparent reason. He'd be hauled before the courts now and probably imprisoned. Sometimes, one or two pupils would fight back, when this happened, you could see the terror in his eyes. He couldn't handle his own behaviour, very afraid if anyone fought back, a sadistic bully by any other name. Just a shame that these school teacher bullies can't be prosecuted for it now.
Comment by: Mr:John Ralph Mather. (Bolton, Lancashire., England.) pre 2009.
1949 - 1953 OUR LADY'S RC PRIMARY HAIGH ROAD,HAIGH,NEAR WIGAN. RELIGION, RELIGION, RELIGION! We couldn't believe our eyes as we gazed in awe at the peculiar looking man standing before us. Tweed suited and would you believe smoking a fag held between two fingers that were more black than brown. "Good morning children. My name is Mr Michael Flynn, and I am your new teacher. I do hope that we'll get on well together. But I must warn you all, if any of you step out of line at all, at all! I'll come down on you like a ton of hot bricks, and that's a promise." He mouthed his words forcefully in a strong Irish brogue and we soon found out that his threat was by no means an idle one. In spite of him having to wear glasses, with lenses as thick as the glass from two early Victorian cod bottles, he seldom missed his target whenever he threw his wooden-backed duster at some child who wasn't paying attention… usually me. Occasionally some other inattentive or talkative kid would find it parting their hair or maybe worse. Flogger Flynn's biggest thrill of all was whenever he felt the need to use the cane. An evil smile would play upon his lips as he made his selection from the two dozen or so canes that stood alongside a cupboard in the right hand corner of the classroom. A cold winter's morning was the worst time to receive six of the best, especially straight after half an hour spent at play in the icy- yard. Getting caned on frozen hands was guaranteed to render anyone almost incapable of holding or using their dip-pen, as a consequence your work suffered and so too did you, as after marking, a further taste of the cane would ensue. Not many children escaped the wrath of that vengeful sadistic master, although one or two kids always seemed to do just that. These one or two whom we called 'the teachers pets' always excelled at their religious studies, if nothing else and would never ever dream of missing their Sunday Mass. But woe-betide any other child who did. Those saintly little cherubs, while holding on tight to their halos, were only too willing to run and tell the tale to teacher, "Please sir, John Mather didn't attend Holly Mass on Sunday." To miss Mass without a good and valid reason is a Mortal Sin, and so penance had to be imposed forthwith. Punishment was swift, format always the same. Caught by the collar I would be dragged off into the adjoining room and ordered to kneel down on the dusty and gritty floor boards. With my arms out stretched, palms uppermost, gazing up in abject supplication at the statues of Jesus, Mary and Joseph; standing as they did on the high windowsill. Oh! I was so thankful when lunch-time came round. Yet even then I wasn't allowed to forget that he still considered me to be a religious miscreant. To hammer home his message the dinner ladies had been told. "Do not give this wicked boy a sweet after his dinner." Suffering as I did for four years such draconian measures; is it any wonder whenever I am asked the following question? "What religion are you." I always answer loud and clear, "I am my friend by choice, a lapsed Catholic
Comment by: graham purnell (hindley, england) pre 2009.
On reading the comments about Hindley Green sec mod school.I attended that school from 1955 to 1965 and remember mr Heap very well.I wore N.H glasses at the time and I had to straighten them nearly every day before I went home.You are right he was Luny Tunes
Comment by: she mercer nee wittle (hindley nee ince, wigan) pre 2009.
mrs howgate at ince central she was a witch and haveing to take 3 pennys every week till u payed half a crown to pay for abrick to biuld the new school whitch is biult on what used to be the red reck where they held the may qeen and carnivals
Comment by: JH PRESTON (WIGAN, UK) pre 2009.
ROSE BRIDGE INFTRS AND JUNIOR sCHOOL TO FRANCES EDWARDS (NEE RICHARDSON) 'GREEN JELLY GIRL' Dear Frances please accept my very belated apologies for making you eat green jelly. I love jelly of any colour. Sadly my friends and colleagues Mr Lancaster and Mr Hurst are no longer with us. I enjoyed working at this school but I must admit that the school-meals at this time were not very appetising as I found when on dinner duties. Thanks Frances for your thoughts. Best Wishes, Jim Preston.
Comment by: Nancy A. Bridson(Pilling) (Vancouver Island, Canada) pre 2009.
Evans School was where I started school and I even taught there briefly as a Supply Teacher in 1964. The "slope" was so dangerous!! My favourite teacher was Mrs. Norcross who trusted me to do all kinds of personal things for her even though Iw as only 9 at the time. I think she gave me most of my confindence which has helped me through the next 60+ years. My mother was the Mrs. Pilling who served some of you old Evans pupils their lunches.5
Comment by: frances edwards [nee] richardson (wigan, england) pre 2009.
i remember my first school rose bridge infant,s teachers i remember well are mr hurst english mr preston top class he took PE and other subject,mrlancaster head master i remember the canteen were you had scool dinner,s .5 bob a week or 5 old shilling,s i remeber mr preston standing over me until i ate this foul green jelly never ate jelly from that day to this here are some mate,s i remember agnus thompson christine harris joan hougton michal ferney gwen taylor a few more but cant think at the moment . so if ther is anyone out ther who went to this school plaese let me know the school was on rose bridge with the church in front with allthose steps at the front .here are the date,s im talking about.1955/1958
Comment by: john (Auckland, New Zealand) pre 2009.
I remember Attending Gidlow Secondary Boys.I have fond memories of many teachers there. Mr Brown our Tech drawing techer, Mr Ward who did physics, I remember he would get a magnito and ask us to all hold hands so he could sent a shock through us all. He had a wierd sense of fun. Mr Holland, Mr Lester, Mr Sharrock , Mr Price the Head in fact all I think are dead, except for Mr Piggot and mr Radford at last checking. Makes it very sad that even the school has been demolished and is now a housing estate Them wert days
Comment by: Gwen (Guérande, France) pre 2009.
St. Peter's in Hindley - Rathbones bakery backed on to the school yard and the smell of freshly baked bread as it came out of the oven - Mr. Hindley, Mr Scarborough, Miss Rothwell, so many good, good teachers.......
Comment by: Maureen (Wigan, England) pre 2009.
Does anyone remember Lamberhead green Infants being in the hall which belongs to Trinity Methodist Church, Queen St. Orrell though it was called Wesley Church in those days. Mrs. Calderbank in reception, Miss Stopforth, Miss Yarwood, MISS ROSSS! & Mrs. Moorfield.
Comment by: Gareth Valentine (Wigan, UK) pre 2009.
I was at St. Andrews between 1975-1981. I remember Mr. Purdy well and he became my favourite teacher there. We had him for music throughout most of my time there and I must admit, I found him scary and dreaded going in on my first day of J3 as I knew we'd have him as our form teacher. But it turned out to be a great year, my best there, and I was sad to have to leave St. Andrews. I'm so sorry to read that he's recently died.
Comment by: gail o,conner (chorley, england) pre 2009.
i attended st. andrews school in the eighties, and i am left with the most terrible nightmares of being taught by mr purdy, just reading all your comments about him leaves me cold. awful sadistic teacher.
Comment by: lucy ann smith (blackburn, england) pre 2009.
attended hindley grammer school, and loved it, mr holt was my absolute favourite, everything about it the lessons the games, even the school dinners were fab. happy happy days.
Comment by: stan seddon (wigan, england) pre 2009.
how bad was mr reeves from beech hill school in the 70,s one smack from him an you knew you,d been smacke. out of order these days
Comment by: bob croft (sussex, ex wigan) pre 2009.
do you remember mr mallet at mesnes high, how bad was he, in those days it was acceptable, but these days he would be arrested and jailed for his very very violent behaivor to his pupils.
Comment by: SUSAN GREGSON (WIGAN, ENGLAND) pre 2009.
OH MR PURDY AT ST ANDREWS WAS SO CRUEL HE MADE MY LIFE A MISSERY, HOW HE EVER GOT INTO TEACHING CHILDREN I WILL NEVER KNOW, AND THIS WAS A JUNIOR SCHOOL, HE WAS SO BAD TO NOT JUST ME IN SPRINGFIELD BUT LOADS OF US. THANKS TO HIM I HAVE VERY VERY BAD MEMORIES OF MY TIME AT JUNIOR SCHOOL. TERRIBLE TIME.
Comment by: fred foster (wigan, england) pre 2009.
I was at Wigan Grammar School from 1942-7. We had a teacher there called Frank Denning, a WW1 veteran, with a ramrod back. He took us for PE and one day, I never knew the reason, but a lad called Gordon Thorley had apparently got up Denning's nose. He went across to him as we were running round the gym, warming up, and uppercutted him! Thorley dropped like a stone, whereupon Denning picked him up and smacked him again. We were stood there petrified.As Thorley lay on the floor Denning laid into him again, smacking him around the face, after which he carried on as normal!
Comment by: SUSAN JACKSON (WIGAN, ENGLAND) pre 2009.
GOD I WAS BEST FRIENDS WITH JANET MAGNALL, HOW CAN HER BROTHER PETER BE DEAD, DEAD? NO NO NO TOO YOUNG CAN,T BELIEVE IT ALL MY LOVE MARG AND THE KIDS. XXXXX
Comment by: judith macmullen (wigan, england) pre 2009.
st. andrews at springfield, best school ever.
Comment by: andrew colier (wigan, england) pre 2009.
who remembers anyone who attended belle green school in the sixties . i remember u all . i.m not well at the moment but could list all the names in my class. too ill.
Comment by: SHEILA GOULDING (Speers Point, nr Newcastle, NSW, Australia) pre 2009.
I went to Beech Hill Infants and Junior Schools. I remember the Cleaton sisters very well but thought Miss Taggart, who scared the life out of me, was a teacher in the Juniors. Miss Saxon, Mr. Livesey, Mr Arrandale, Miss Smith , later Mrs. Hesketh and Miss Graham. Yes, they certainly made an impression. I remember passing my scholarship and receiving a red rose from Mr. Glover, the headmaster. Miss Roberts told me to find a mop and wipe up some spilled milk. I couldn't find one so the next morning she announced to the children in assembly that I was a 'dreamer' I had too many jolly robins in my head!! I never really forgave her for that. By the way, does anyone remember my husband, who attended St. Andrew's School at Springfield? His name is Terry Shacklady??? I have good memories of my schooldays and I loved reading about yours.
Comment by: steve (wigan, UK) pre 2009.
I remember St Thomas More..I left (officially) in 1974 my memories are of Mr Lee (english) MR Wilde (Maths) Mr Baron (Tech Drawing)Mr Riley (art)Mr Wilcox Geography also my form teacher in my fourth year..(used to cane me daily for being late)...does anyone remember the same time?
Comment by: fred foster (wigan, england) pre 2009.
I was at Highfield Junior Mixed in the 30s. Miss M Barton was our teacher. She was known as "bottom Miss Barton" to distinguish her from Miss E Barton(Nangy Nellie)known as Top Miss Barton. One day, we had a lad in our class named Jimmy Dunn, who always came to school dirty. Obviously not his fault, but Miss Barton told him that if he came to school dirty the next day, she would wash him in front of the class. The next day came and so did Jimmy, black as the ace of spades. She got a bowl of water, a nail brush and a bar of green soap and, stripping him down to his dirty little vest, she scrubbed him down! Jimmy did some "skrikin" I tell you. I don't know why she bothered because the next day, he was just as dirty!
Comment by: Peter Boyd (Wigan, Lancs) pre 2009.
I went to St Thomas More Wigan from 1973 to 1978. The head Mistress was sister Rose, there was also Sister Paul and sister Barbara ( slaverbabs) because of the way she spoke.My favourite teacher was 'Tom' Wild (Maths) he introduced me to computing. At that time Wigan schools had two computers the size of pop vending machines which travelled around the local schools (PDP8/1).WE had Mr Gleeson the sports teacher who professed to be in the SAS!Mr McGuiness sports teacher who proudly wore his 1950's Olympic Blazer.All in all it was a good time. It's a shame the school has to close.
Comment by: carmel gibbons (wigan, england) pre 2009.
I went to St Marys RC Primary school Standishgate wigan. I have only fabulous memories of friends and teachers mrs heaton, miss chisnall, mrs geering, mr corless our headmaster, and mr tickle who was fantastic and whom i still meet in town sometimes,. From st mary i went to St John Fisher, again good memories mr wallace who still teaches there, mr murray, mrs clayton, miss ellis a great english teacher mr vora, mr gallagher, mr forder mrs millingtion still see her in town, miss topping,mr tolbort mr myers mr cunningham nicknamed him plug.
Comment by: brian (wigan, uk) pre 2009.
i remember Mr foster in the last year of Lamberhead green juniors.git he didn't like me kept throwing the board duster at me. the year was 1980-81. does anybody else remember him.
Comment by: rose (wigan, lancs) pre 2009.
Re Sheila Holden and Mike Morris and Cardinal Newman, I too share your memories, I have an older brother called Robert Bullen and I remember Mr Bertwisle, especially because he had a daughter in my primary school class called Catherine after that I went to Cardinal Newman which enjoyed partly, noy all of it, I have good memories and bad memories tell me more and I will tell more Rose Bullen
Comment by: Vickie Withington (nee Santus) (Hindley, England) pre 2009.
I went to ST JOHNS CofE,HINDLEY GREEN from 1980-1987. The headmaster was Mr Colin Holt and the teachers (starting from reception) were Miss Hirst and Mrs Young, Mrs Jones, Miss Holland, Mrs Backhouse, Mrs Steed, Mrs Clowes and Mr Deer. My favourite was always Miss Holland. I never realised how much she had affected me until my eldest daughter was at the same school. When she went into Miss Hollands class, some of the parents were saying that their children were a bit wary of her. My daughter however loved her- especially on the day she turned round to one boy in the class with the immortal words "Don't you even THINK about it!" in the exact tone and manner that I have always used!! After primary school I attended the DEANERY HIGH SCHOOL where my lifelong love of history was encouraged by the wonderful Mr Hurst and Mr Gwilliam-the greatest double act I have ever seen! I was lucky enough to be taught by these two men for four years and remember their lessons regularly-they would combine their two classes and teach us all together. Other great teachers at the Deanery were Mr Minister, Mrs Dandy and Mrs Bootman-oh and a huge apology to Mrs Bond who I sent to the brink of a nervous breakdown by telling her I had handed in work I hadn't even started!! Sorry Miss!!
Comment by: glenis dwyer (wigan, lancs) pre 2009.
just read what everyone said about rose bridge, but can you believe peter magnall is dead. unbelieveable. god we,re all getting to that age.god bless u margaret and your kids. x
Comment by: edwina fairhurst (wigan, england) pre 2009.
i attended rose bridge high school and although i was a shy and quiet girl i still loved it. i remember the three most popular girls in our year was carol mulvey, barbara molyneux and carol dwyer.they were all dead clever, and everyone wanted to be like them. i remember barbara was going out with the most gorgeous boy in school alan darbyshire. i hope they got married cause they were the perfect couple lets say john travolta and olivia newton john. barbara was what evey girl wanted to be, and carol mulvey was so clever it was unreal, hope they all happy, espesially alan and barbara, what a gorgeos couple, everyone envied them.
Comment by: June Seddon (Manchester, England) pre 2009.
I remember Miss Dunne as I went to St William's school from 1952 to 1959. I used to live in Manley Street at the bottom of Ince Green Lane and often walked behind Miss Dunne on my way to church on a Sunday morning. She was well respected and revered, but my favourite teacher was Mr Baron, who taught Maths.
Comment by: Sheila Garrett (nee Holden) (Bournemouth, England) pre 2009.
I went to St Williams and then on to Cardinal Newman and remember the lovely Miss Dunne and my most favorite teacher at Cardy was Mr birtwhistle. He gave me my love history and also of drama. Anyone remember the Gilbert and Sullivan he produced with Miss Partington the music teacher
Comment by: Kathy Lee nee Close (Wickford ESSEX, UK) pre 2009.
I remember all the teachers mentioned at ST STEPHENS WHELLEY and WHELLEY SEC MOD SCHOOL I left there in 1956 When MT EVEREST was conquered I remember MR SWIFT the headmaster at ST STEPHENS telling the pupils in assembly that the highest mountain in the world had been conquered and that the next thing would probably be someone trying to reach the MOON and we all laughed thinking it would never be possible Kathy Lee [Close] ESSEX
Comment by: jim holding (wigan, uk) pre 2009.
st catherines,around 1950/51,,1st infants teacher,,mrs watson,followed by mrs boyer,,miss houghton,,mrs atherton(bit of dragon in them days)mr rudd(eddie)all round sportsman in them days,played for horwich rmi,,big rivals to "my latics" back then,,miss willcocks taught top class,,,and headmaster,,Mr Arthur Shenton,great man,,was a friend to all,,
Comment by: michael s davies (melbourne, australia) pre 2009.
jack sharrock and mr price the head master jack the head teacher in the mid 50s both great teachers.
Comment by: linda jones(nee Baxter) (wigan, engliand) pre 2009.
I remember Miss Frew from All Saints Hindley, anyone not paying attention and the board duster came flying acroos the classroom, also Miss Parker and Mr. Halliwell and head Mr. Pennington
Comment by: brenda evans nee atherton (abram, adelaide south australia) pre 2009.
abram st johns primary iremember mr bridge the head teach andmr christopher he used to throw the black board duster and a rolled up pair of socks i rem him chuckin both at my cousin brain and never missing him lol i loved that school me and my sisters all went there ,, thay had a shed on the side and we climed over the top lots of times just to have a look . then we couldnt get out as easy . we used to sit on the brick school wall and wait for our dad to get off the bus when he was coming home from work . we always asked him if he had any money left after his day . if we were lucky he would have a half penny and we would go to the corner shop for a bubbly gum and share it . oh those were the days.the school toilets were smelly and most of the doors didnt lock so we would scramble for a locked one at playtime . one day after school dinners i went home to see my mum and was late back . i made up an escuse to mr christopher that the clock was slow and in front of the whole class he said .. brenda atherton ,if the clock was slow you would have been early, evry one laughed at me and i was red in the face
Comment by: alf j (wigan, england) pre 2009.
Anyone remember the teachers at St Stephens in Whelley. Miss Brown, Miss maybury, Miss Brunton (who rattled your knuckles with a pencil if you forgot your "times tables"), Mr Boardman, Mrs Wilding, Miss Ramsdale and Mr "Pappa" Swift the headmaster. Happy memories but sre knuckles.
Comment by: phyllis palmer (wigan, lancs) pre 2009.
anyone remember mr heaps hindley green sec mod .Boy that man would have been arrested in this day and age.How violent was he !!!
Comment by: Stuart Parkinson (Stretford, UK) pre 2009.
I too went to St Andrews CofE between 1965 and 1971. I managed to be taught by Jim Purdy TWICE. That was scary, especially when he picked the lads up by their sideburns (probably not allowed these days). he passed away last year, soon after retirement. Sadly missed. I was also taught by Miss Nicholson (and so was my dad, 20 yrs+ before me!!!) and Miss Brown (who actually knew my mother as a small girl even though though neither came from Springfield). The headmaster was Mr Harmer and he had a fearsome stare when he wasn't pleased. I still see one of my old infant teachers (Mrs Anderton) and she looks very well for her age. My first teacher was Miss Crompton and I was also taught by Miss Bamforth (my favourite teacher). The school still stands (unlike many smaller schools) as the only one of the three I attended to survive. It was the oldest building I was educated in. Gidlow School and Whitley High didn't fare so well!!!
Comment by: Catherine Rosbottom (Louisville KY, USA) pre 2009.
I was at St James' primary from 1968 until 1974. I remember Miss Heyworth very well. She was a fabulous teacher. I saw her many years later on the platform at North west station and she came up to me and asked me how I was doing and what my younger sister was doing! I was amazed seeing as it was at least 15 years since I'd been in her class! Sadly, I heard that she has since died but she was a wonderful educator.
Comment by: susan dean (wigan, england) pre 2009.
does anyone remember mr cottrill from st. thomas moore school in the sixties, boy got many a smack with the blackboard duster from him.
Comment by: joyce green (chorley, england) pre 2009.
i remember my old teachers at st. williams of ince with much affection
Comment by: richard (wigan, lancashire) pre 2009.
hi i hav'nt seen any posts about borsdane brook princess st hindley. wondering if they was anyone went they between the years of 72 upwards to 76. most of teachers were mr santas head teacher,mr fielding wood work teacher, mr omerod,mr pearce,mrs hart pls could u email me also on shadowhawk01@hotmail.com would love to get in touch with anyone from that school and also know i few people that i know from there tryed friends reunited no luck with school. bor and breed wiganer
Comment by: Joe Bell (Sandbach, Cheshire) pre 2009.
I remember St Thomas Moore (Tommy Moore) and in 1963. Headmaster Charles Gaukroger, affectionately known as Charlie, Mr Ashworth (history) Fred Riley (Art) Mr Anderton (PE), Mr Baron, Mr Boardman (Science), Mr Bramwell (geography), Mr V Hall , Mr Iredale, Mr Lee, Mr Mayor (metal work), Mr McHugh, Mr Millington, Mr Moyers, Mr Petrie, Mrs Petrie, Mr Radcliffe, Mrs Sheargold, Mr Kay, and secretary Mrs Boardman. I remember Mr Anderton whacking the whole class because he could not find out who had done something. Also remember joining Mr Boardman's chess group and being runner up in the Liverpool Chess championship.
Comment by: Mike Morris (Pretoria, South Africa) pre 2009.
I also remember Mr Bertwistle from Cardinal Newman Hindley, he was a very good teacher and quite strict, if I recall correctly he used to teach us History. I attended the school from 1970 to 1975, have very fond memories, and was a little shocked when visiting Hindley a few years ago to find out the school had been demolished!
Comment by: Brenda (FAIRHURST) (WIGAN, LANCS) pre 2009.
i attended whelley school during the sixties and remember mr.simm taking us for history lessons.he was a lovely chap, very tall and slim.a bit soft with us at times but would pull you up with your ear if you a pushed him too far !!! mrs. ashley took us for domestic science once a week. after we had done our cooking we would have to do our housework, which was written down on cards, each group would have a different set of jobs to do each week.i used to hate having to take rubbish down into the cellar were all the coal was kept for the boilers. it was red hot and really scarey down there!!having to polish all the cloakroom taps with brasso was another rotten chore !! when we had to make pastry we were told that when it was finished it had to look as smooth as mr. ashley's bald head !! she was strict but a very good teacher.mr. buer took us for english. he was nice.tom beech took us for maths. we always tried to get him to talk about the war so that we didnt have to do the maths !!! mrs. rigby took us for sewing and knitting and games.mrs walters did art and a mixture of other lessons.miss pass took geography, a lovely quiet lady till she got annoyed !!! then she just flipped. some of the lads would delibrately get her annoyed for the fun of it ! we used to call her 'blinkers' because she used to blink her eyes quickly all the time.mr. miller was the headmaster and we used to be terrified of him.if you got into trouble you would have to stand outside of his office awaiting the cane !! and boy could he wack you one !! the good old days !!
Comment by: val baxter (wigan, uk) pre 2009.
hey if anyone has any pictures or better still memorabilia of pem girls I would love you to get in touch. I vaguely recall anne pimblett but she was a bit older than me. Recall Vicky beddard and Susan McGirl. Terrible memory me though! also seeking photos of pem west ward labour club!
Comment by: Mani (Wigan, england) pre 2009.
mrs Tattersall at lamberhead green and Mrs Well's (nellie) at abraham guest along with Mr Budworth and Mr Magnall Mr parr and Miss Stretch the pe teacher oh and Mr Whiteside the Metalwork Teacher and Mr Laithwaite the Motor veichle class those were the days
Comment by: anthony wareing (wigan, england) pre 2009.
mr green aspull high school I too remember him, he was always more working class than the others & very clever,a published book on eng drawing & could do the rubiks cube without a solution(though took him a while)he also encouraged me in his subject & advised me to do an "o" level,got a grade b(& a cse grade 1)was in set 3 for most subjects, was also my form teacher one year(4th?)i was there 1978-1983 & looking back was my favourite teacher
---