Picture Post, 1939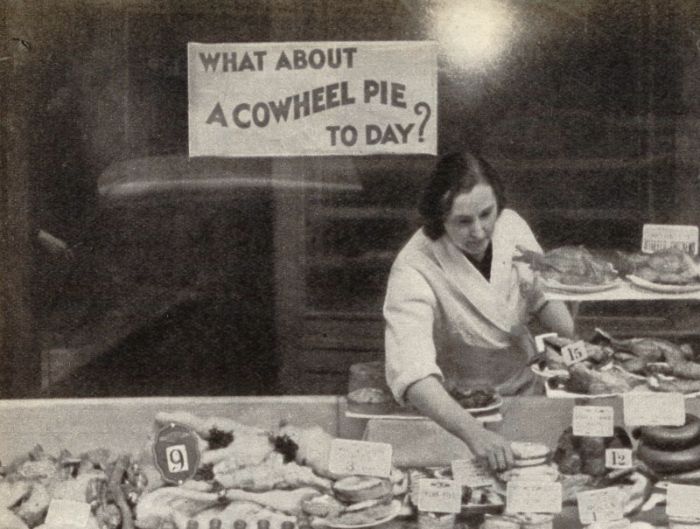 What about a Cowheel Pie?
Dishes little-known in the South are favourite delicacies with the men and women of Wigan - cow-heel pie, black puddings, and tripe are specialities. Wiganers eat well, when wages allow.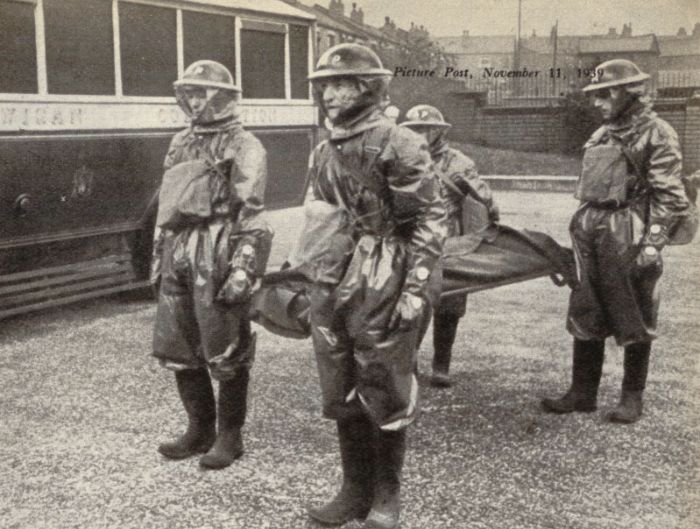 A First-aid Squad Stands By
A converted Corporation 'bus is their ambulance. Their post is in some school buildings. Wigan is a neutral area. Children have not been evacuated, but no new ones have been brought in.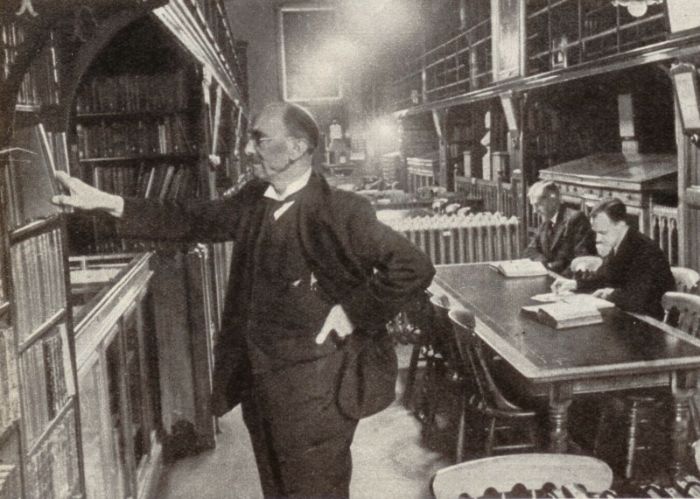 In Wigan's Library of 100,000 Volumes
Seventh largest public library in Britain. Its 1,000 books of Shakespeareana, its "incunabula" (all dating back before A.D.1,500), its mining reference works, are famous. In charge for 20 years has been Mr. Arthur Hawkes.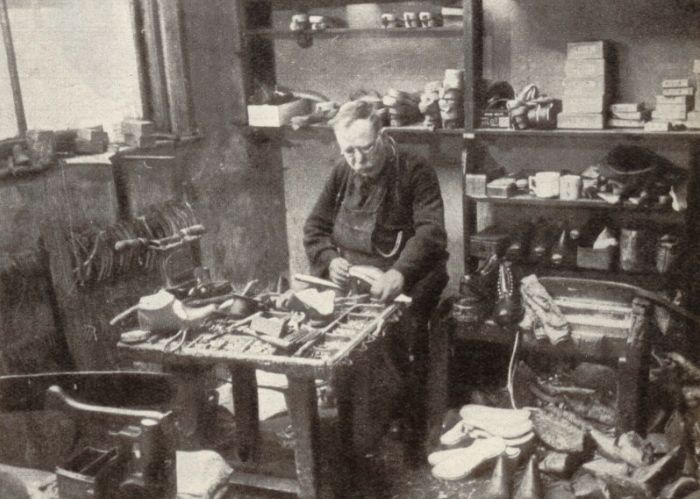 An Indispensable Figure - the Clog-maker
James Heywood is 71 years old, and for 58 of them he's been making clogs in Fairclough's shop. Heywood's father and grandfather made good, sound, noisy clogs before him - such as most Wigan workers wear.
Miners and mill girls save a little every week for the great holiday. Wigan itself goes to sleep. Pigeon-racing is still a local sport. Whippets, which Lancashire miners always kept for coursing rabbits and hares, have been ousted by greyhound-racing. Clog dancing, in Wigan at any rate, is a thing of the past.
The Southerner in Wigan feels most foolish when he makes the mistake of asking for dinner in the evening. Nobody takes dinner, although high tea may consist of steak and chips, tea, toast and jam! If you really want to do as Wigan does, you must eat tripe cooked in pig's feet jelly, Lancashire's cheese (a crumbly kind of Cheddar), hot pot, and cowheel pie.
If you go to Wigan, you will inevitably ask a lot of silly questions about the pier. Once and for all time: Wigan Pier was a wooden structure on the Leeds and Liverpool Canal, which serves Wigan. Coal trucks were brought down from a near-by colliery to the canal edge and run out on to the pier where they emptied their load into the waiting barges. The pier became obsolete when the colliery which owned it closed down. It was demolished about eight years ago. The title "Wigan Pier" is probably of earlier origin, dating from the time when the packet boats brought up cotton from Liverpool. Alderman Thomas Ramsden, the mayor for 1938-39, has with his own hand, painted a water colour reconstruction of the pier. It is the last souvenir of what Wigan was.
DOUGLAS MACDONALD HASTINGS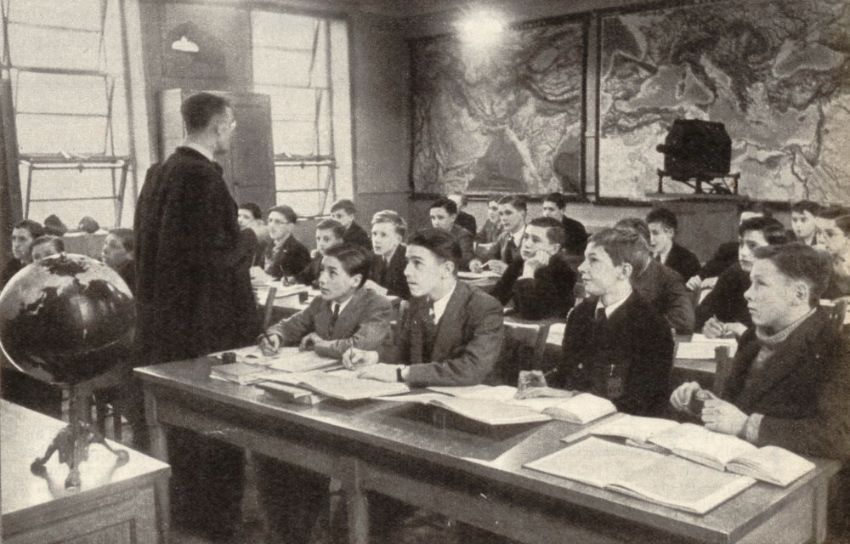 A Geography Class in Wigan Grammar School
Secondary school boys of Wigan are lively, intelligent. They work in a modern building, secure a high proportion of University scholarships. Teaching the geography class is Mr. R. H. Walker.