Hippodrome Programme
Opera at the Hippodrome, programme dated September, 1942.
Footnote on page 1 states that owing to the present state of emergency, the programme is subject to alteration.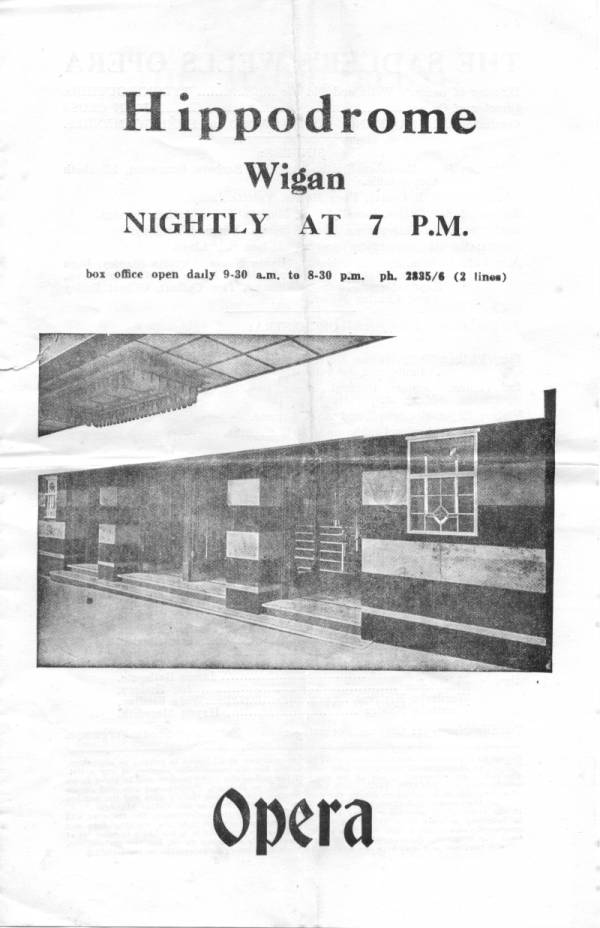 Opera at the Hippodrome, front cover.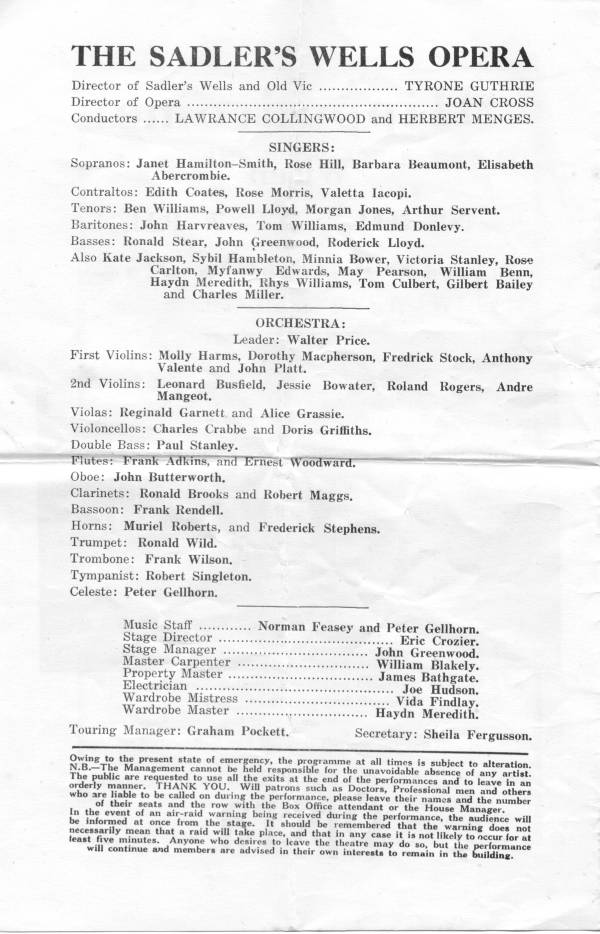 Names of all the singers, musicians and other staff.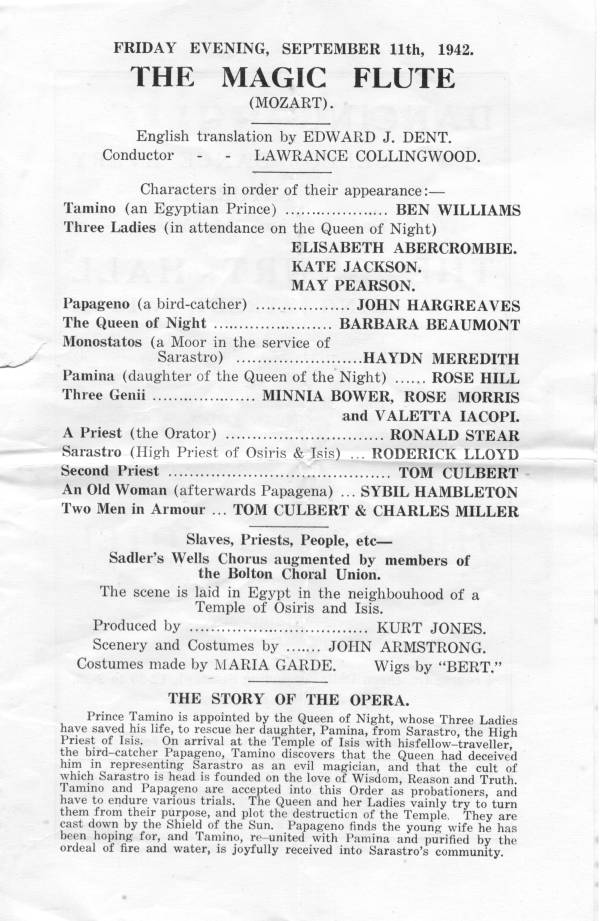 Characters in order of their appearance plus the story of the opera.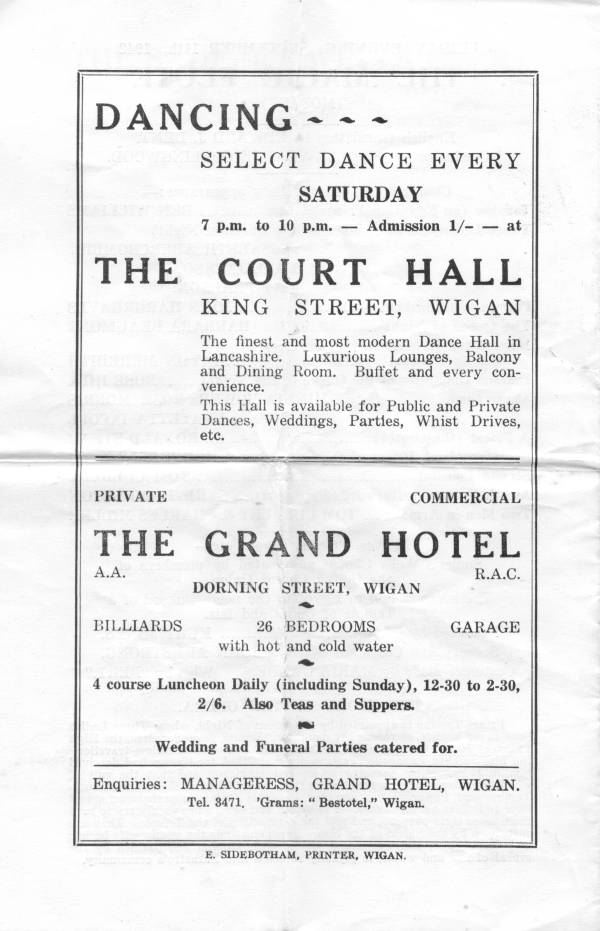 Back cover containing adverts for The Court Hall, King Street and The Grand Hotel, Dorning Street.