AA Map, 1934
AA Route Map from Wigan to Okehampton, 1934.
Interesting bit of motoring nostalgia, a very detailed road map giving directions from Wigan to Okehampton in Devon.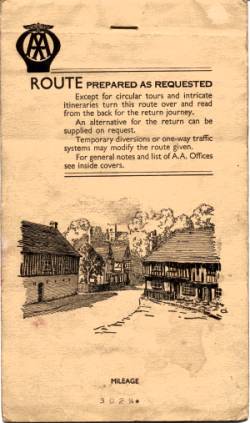 The front cover of the booklet indicating the mileage from Wigan to Okehampton, which is 302¼.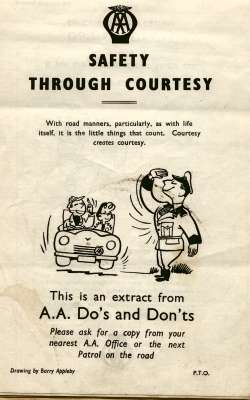 First page ad which reads:
SAFETY
THROUGH COURTESY
With road manners, particularly, as with life
itself, it is the little things that count. Courtesy
creates courtesy.
The directions from Wigan to Devon have been hand-typed using a typewriter. At the foot of each page is the mileage covered. At the top of each page is a one-line summary of what it is like in that area, note that Wigan was 'Industrial throughout'.
The further south travelled, it changed from industrial to scenic, then very scenic... then very picturesque!