Postcard, 1907
Victoria Godwin Postcard sent from Bolton to The Grove, Standish, in 1907.
The earliest known posting date for this area was 1902, so this item is quite rare! The message on the card is a little unusual, it mentions a narrow escape at Wigan Station.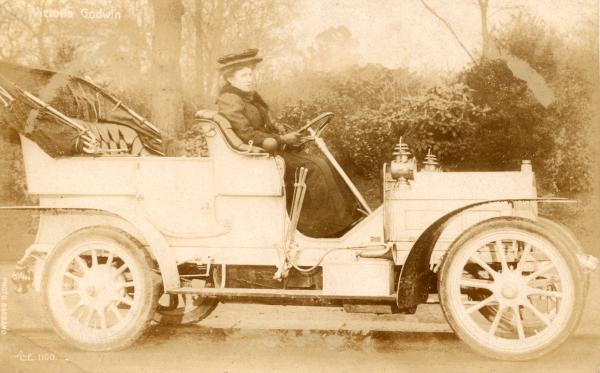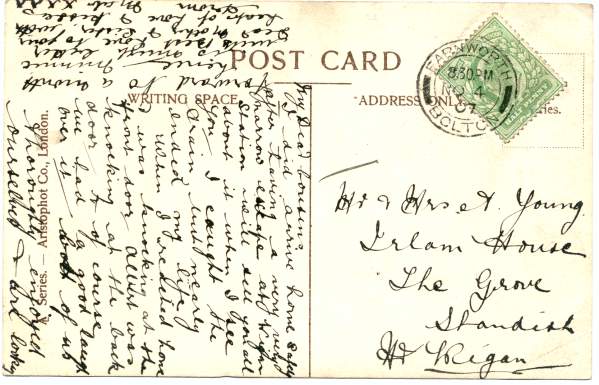 Rear of Postcard with half-penny stamp.