I remember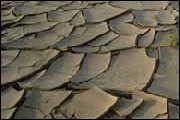 I remember...
the drought of 1976
Comment by: Ste birchall (Alicante, Spain) on 5th September 2021
To eric dodd, lowton, yo bro ow is ya? Yeh remember '76 awreet!!8lrmh
Comment by: Christine Mannion (Wigan, England) on 14th April 2016
I will never forget the summer of 1976. I too was pregnant with my first child. Had him Nov 1976 so I went all through the summer pregnant. I do remember though it was followed with a harsh winter.
Comment by: dorothy clarke (wigan , england) on 27th February 2016
painting a nursery in our home in up Holland. fainting on lord st in southport, (heat or pregnancy?) not sure. millions of lady-birds everywhere. sitting on a stool outside the fish market in wigan slipping off my shoes and being unable to get them back on and waiting for my hubby to nip to boots chemist for some scholl sandals. sitting with my swollen feet in a bowl of ice-cold water on hot heat-hazed days of that august then finally giving birth to my first daughter at billinge hosp. at the beginning of sept. it was still so very hot. all the gardens crisp, dry and yellow but it was also such a very happy time for me
Comment by: joy williams (wigan , Lancashire ) on 7th September 2015
I went to St Marys junior and infant school Santo prattico was in my class Mr Robinson was head...teachers Mrs round ..Mrs holdbrook..hope you well santo
Comment by: Jeff Unsworth (Wigan, UK) on 6th August 2015
The Summer of 1976. I was working at Ward & Golstones in Hindsford and we were on strike for 8 weeks. No wages and on the picket lines every day. The factory girls that passed us every day on the coach used to throw food from the windows to us. Needless to say the strike was a failure. It took me 12 months to get straight fanancially. However, I had the best tan I have ever had.
Comment by: Ian Wilding (Wigan, Lancs) on 1st November 2014
I remember spending all the summer holidays playing cricket on the " Daisy "' the big field between Marsh Green ( were I lived ) and Worsley Hall / Norley Hall. Happy Days : )
Comment by: irene roberts (abram, wigan, england) on 21st November 2013
I was expecting my first baby in the hot summer of 1976. I worked at Debenhams on the top floor where there were no windows, and of course no air-conditioning in those days, and on the hot August day I left it rained!
Comment by: Andrew Jones (Liverpool, UK) on 26th July 2012
I lived in Wigan until I was about 11, went to St Georges school, left to live in Liverpool, have many happy memories there and some very sad ones.
Comment by: L Beckinsale (Leigh, England) on 13th June 2012
the smell of summer, the tarmac melting, the lush green grass and the boy that was sick down the toy phone (Jimmy Roberts)at school, iloved that ruddy phone , oh well x
Comment by: Susan (Alicante, Spain) on 16th October 2011
Hi Santo. Thanks for your reply. Sorry to hear about your uncle. When I first saw your original message - it was the unusual but lovely surname that triggered my memory of Antonietta. Well, it's an unusual name for Wigan....
Comment by: Santo Prattico (Shenzhen, China) on 30th September 2011
To Susan in Alicante: Hi Susan, I only just saw your message - it took me a while! Giovanni Delfino was Antonietta (Netta) Delfino's father and my uncle, and sadly passed away in 1998.
Comment by: Chris Wilson (London, UK) on 17th May 2011
I wonder if Eric Dodd from Lowton and Norma from Wigan who have memories of the 1976 drought might be able to contact me- BBC Radio 4 is thinking of conducting some short interviews about the drought this Saturday. Thank you. Chris Wilson. 07764 336172 / chris.wilson@bbc.co.uk
Comment by: ste fairhurst (wigan, england) on 7th April 2011
i remember playing cricket on spareland where spar is in whelley all through summer holidays 76 brill times, it was like playing in desert it was that hot and dusty. didnt need xbox,playstation,ipods. far to busy enjoying life.
Comment by: Marie (Wigan, UK) on 18th February 2011
I will never forget the summer of 1976, I married Michael in St Joseph's Church in Caroline Street on Sunday 11th July (not sure if ours wasn't the last wedding there) Then on Monday we were off on our honeymoon, to Keswick in the Lake District, to join a school party of around 30 kids. (A mix up in dates)Oh happy days !!!!!!!
Comment by: david (ince wigan, england) on 28th December 2010
summer 76 like alot of summers as akid then seemed to be alot hotter.swimming in the canal bubbleing tar in the road. good times
Comment by: nelly (wigan, england) on 1st December 2010
remember going to skegness where i met ray clemence the england goalkeeper remember when it did finally rain we all went running outside to stand in it i seem to remember the tarmac seem to sizzle when the rain landed on it great times
Comment by: Captain John C Croston (Smithfield VA , USA) on 29th July 2010
I remember returning to England to serve the USAF at RAF Bentwaters SUffolk in 1976. I searched for lodging in IPswich, Suffolk that summer
Comment by: Christine Dunphy nee Jones (Wigan, England) on 29th July 2010
Standing upstairs in the carpet shop in Wallgate, waiting for the Queen to come out of North Western Station. I worked for the Observer at the time, and someone had arranged for us to use one of the upstairs rooms to watch. I think it was a vantage point for the photographers for the paper. Sunbathing at the side of the canal at lunch time, the Observer offices more or less backed on to it in those days it was in Woods Street,off Wallgate. The smell of Ambre Solaire oil everywere when we went to the Rugby Club for the soul nights or the Ball and Boot beforehand. Such happy times. Often remembered.
Comment by: lorraine (wigan, lancashire) on 9th July 2010
i remember the heat wave of 1976, i was pregnant with my first baby,the heat was unbearable my little boy was born 9th july 1976, during this time my husband went to the garage on warrinton road towards goose green for petrol and when he had finnished all these lights and bells started flashing they had a promotion on at the time and we won £20 worth of petrol, this lasted us about 5 weeks that how cheap petrol was them
Comment by: Eric Dodd (Lowton, England) on 29th June 2010
I remember that asa probationary fireman in '76 I spent the night of my 21st birthday fighting heath fires on Chat Moss.
Comment by: janetbunyan(nee glaister) (Oxon, UK) on 17th February 2010
Doesn't anyone remember the Queen coming to Wigan that year or have I got the year wrong. I do remember it was very hot and I worked for the Halifax Building Society then and we were all allowed to stand with the crowds and wave as she drove by.
Comment by: Susan (Alicante, Spain) on 14th February 2010
Hi to Santo Prattico. I went to Rose Bridge School in Higher Ince. I vaguely remember a girl called Antonietta Delfino. She was younger than myself but the name was very distinctive. Is she related to the Delfino that you've mentioned?
Comment by: Richard Green (Llandrindod Wells, Powys) on 3rd October 2009
In 1976 I was a young police officer and my beat was Wallgate, I remember working a full set of 6-6 nights in shirt sleave order, that's when you had to ask permission to take off your tunic. I also remember during the height of the heat that a message came over the police radio that all officers could take off their ties and undo one button only,more than one button and you would be "pegged"(find) and that's when we walked for the full 12 hour shifts, but happy happy days.
Comment by: neil h (wigan, england) on 10th August 2009
1976 Saw me and my mates swimming in the limey (Newtown).And Orell resses love to be back in 76.
Comment by: annette (upholland, wigan) on 20th April 2009
that was the year i had my first child and it was to hot kept fainting with the heat
Comment by: Rob Byrne (Shevington, England) on 5th March 2009
Summer of 76 wow , myself and about 500 apprentices at British Aero Lostock spent it sunbathing and swimming in blue lagoon during the day then it was on with the flares and platforms to boogie the nights away to those fantastic soul sounds .What a great time .
Comment by: Ste J (Wigan, England) on 18th February 2009
I left school in '76 and it was the first and last time I went on the dole (just for the summer mind!). I remember spending a lot of that summer lazing at the side of the canal, taking the occasional plunge to cool off!!! Ended up going to College at the end of that long hot summer.
Comment by: Pat Brogan (Wigan, England) on 18th October 2008
I too was pregnant in 1976 - I sweltered through the summer in floaty maternity dresses - phew!!!! I remember my grandmother having a fit when she saw my son at three months old with jeans on.....lol - she was used to babies being 'swaddled' and you weren't allowed out of the house after giving birth if you hadn't been 'churched' Aaah the good old days.....LOL
Comment by: carol birchall(nee adamson) (wgan, england) on 2nd October 2008
swimming in orrell ressies after band practice.worked at coops in the press room, rehydration drinks salty sweets,good times. Ah!!!!!!!
Comment by: John Jarvis (Pemberton, Wigan, UK) on 23rd August 2008
The summer of 1976: Silly Love Songs; Douglas Isle of Man and the Swiss Cafe; playing tennis in Robin Park; Tiffanys on Friday and Saturday nights; Phil Croston's green mini; peaches and Players No 6; Pemberton West Ward Labour Club and the famous round table; Gloria and her six-foot odd brother Howard; Anne the Canadian, the sexy nurse from Wigan Infirmary; all-night camp fires in Long Wall Wood; listening to Tubular Bells in the middle of the Irish Sea. Memories, memories, memories of the never to be forgotten summer of 1976...
Comment by: susan taylor (wigan, england) on 20th August 2008
Ladybirds, they were everywhere. I walked everywhere that summer, it was wonderful. The sun shone from morning till night. I think we had eight or ten glorious weeks without any rain.
Comment by: mick thomas (hindley wigan, lancs) on 20th June 2008
got married in 76 to lynn turner , 2 great girls nicola and danielle . thanks for the years lynn x
Comment by: Catherine Rosbottom (Louisville KY, USA) pre 2009.
I remember being out on our bikes from early morning till late at night. Our Mums shouting us once it started to get dark to come in. I also remember my Dad saying that we didn't need to go abroad for holidays if the weather was going to be this hot. Us kids in our street would lie in wait for the ice cream man to arrive and if one of us saw him, then the cry would go up and we'd all mob the van when it stopped on the corner.Great times.
Comment by: margaret (skelmersdale, england) pre 2009.
I gave birth to my first at the height of the drought july boy that was hot work haha
Comment by: colin (wigan, england) pre 2009.
I remember 76 only too well. I was working in the bakery at the time. Salt tablets and weak lime juice to stave off de-hydration. and in the end we had to take parts of the roof off.
Comment by: Tracy Heaton (Wigan, England) pre 2009.
My memory of that summer was being allowed to 'camp out' for the very first time, we didn't have a tent so a friend and I made one out of chairs and blankets. Our mums kept a vigil all night out of the windows to make sure we were ok, we were only outside the back window! Oh the days!!!
Comment by: Karen (Standish, UK) pre 2009.
I remember going swimming down the sand holes in Standish during 1976. We used to fill a pop bottle up with water, and off we went. After that, we'd have a rummage on the tip to see if we could find anything! Happy days!!
Comment by: Santo Prattico (Reggio Calabria, Italy) pre 2009.
I remember my dad Giovanni (Johnny...) getting up in the middle of the night to go to his ice cream factory in Higher Ince (Magicream) with colleagues Giustino Lagana and Giovanni Delfino to make ice cream as the machines would overheat during the day! I also remember that you couldn't buy potatoes anywhere - big problem! I also remember it was the first time I ever saw grown-up men in shorts, off the football and rugby fields, anyway... Santo
Comment by: Darren Webster (Bangor, County Down, Northern Ireland) pre 2009.
I was living at Barnfield Drive, Upholland at the time and our house had a large field to the rear,which frequently caught fire that summer, as did the school field over the rear of our house(Moorside County Primary)I recall being baked all day(which was funny as my father worked at the MothersPride bakery!)permanantly covered in either sun burn cream, or camomile, tarmac being all molten, going up to the 'Beacon' for a picnic, taken to the 'Olympic' pool at Wigan, the market and taken to 'the footie'..which I hated(sorry!) Oh! and how could we all forget nylon clothes, in that heat!! What in God's name were our parents thinking? Also melting your legs, as sitting down on car seats!! Cheers.
Comment by: dave© (Wigan, England) pre 2009.
The drought of 1976, or the hot summer that we endured that year. I remember lazing somewhere along the old Tyldesley - Wigan railway line, long since gone. Piece of grass in my mouth, lying on the grass, giving the occasional goods train a wave, and wondering what sort of flies had bright red wings. Previous to that, I think the summer of 1959 was similar.
Comment by: Derrick Foster (WIGAN, ENGLAND) pre 2009.
I remember summer of 76,i fell asleep after bathing at deep pit near hindley golf course,and suffered severe sunstroke,having to be carried home by friends,who should have had sense and woken me.
Comment by: steve derricott (wigan, england) pre 2009.
I remember the summer of 1976 because it was the summer that I met my wife pauline...I went swimming at the Orrell Res...pauline lived just around the corner...we celebrated our 30th Wedding anniversary last November.
Comment by: stephen gittoes (warrington, england) pre 2009.
working at coops as a cutter and being given salted fruit flavoured cordial to avoid dehydration
Comment by: mary kelly (st helens, england) pre 2009.
i was 10 remmber going to the limeme for a swim to cool off.with the leeches sticking two my legs.then stickel backing in the cannal.also remmber my dad saying when it rained he'd go stand in it with only is y fronts & string vest on.and he did!
Comment by: Norma (Wigan, England) pre 2009.
One memory is vivid for me from 1976. Working as a Clinical Nurse Teacher on a Medical ward with 6 students. Patients were developing hyperthermia to a dangerous degree and it was vital to bring temperatures down. No electric fans !!!!! only small quantities of ice in the fridge to make the water cool (as opposed to the usual tepid) for sponging. We took it in turns to travel from ward to ward begging for ice which started to melt immediately. The worst part was keeping cool ourselves, wearing heavy twill gowns over our uniforms !! All the patients survived happily but it was a nightmare I was wearing a dark green industrial nylon dress with long sleeves and high neck, as I left the ward the consultant physician commented that I must have been very wicked to be forced to wear such a uniform especially in the prevailing weather. What I hadn't noticed was that the dress had turned from green to black !!! Norma
Comment by: Alan (Wilmslow (ex Hindley Green), UK) pre 2009.
I remember how hot it was because it was the year I left school and I was helping my dad build an extension on our house. I was sat on the roof and could see the fire at the Co-op in Hindley (before it even opened) and later I was trying to paint the new walls and it was so hot the roller put the paint on with the first roll and then took it off as a dry sheet when you came back down over it.
Comment by: Angela Mc (wigan, england) pre 2009.
I remember going to Butlins in when the 1976 heatwave/drought was on. I was 7 and my sister who was five went missing.People where searching for her for hours when she was found asleep the grass near the pool.A couple of old ladys had covered her up to stop her from frying in the sun.
Comment by: Val (Wigan, uk) pre 2009.
1977 was almost as hot as 76. I will never forget it cos I was heavily pregnant at the time. It was still an embarassment to be pregnant then - I can remember me auntie who was 70, running down the street to throw a sheet round me as I walked to her house without me coat. I was 8 months gone and she was shamed to death. I don't know why as I had a decent maternity dress on that went to me knees! She'd have a fit if she saw all the bare bumps these days!!!
Comment by: FRED PRUDEN (derby, UK) pre 2009.
SWIMMING IN SCOTSMANS FLASH TO COOL OFF .
Comment by: Joanne (Atherton, UK) pre 2009.
I was 8 at the time and I remember an empty paddling pool. I was absolutely gutted and could not understand why I couldnt have it filled with water. I also remember all the bubbling tar popping up between the cobbles in the back yard - I used to spend hours trying to push it back under the cobbles. It was all soft and squidgy!
---