I remember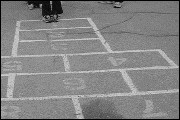 I remember...
games in the street
Comment by: sharon walsh (lower ince, wigan) on 11th August 2013
MY childhood memories consists of nowt only happy happy times. i was born the 6th child to mi mum n dad,Ronnie n Eileen walsh, n boy did we have sum fun in ince green lane.. there were loadz ov uz growing up gether n some ov us still live in same area,well i do ... i remember so many games.. i ust t luv the ol purse on a piecec ov mi dads fishin gut,that ust b well funi.. i cud play that even today n still wet mi self. haha n 2 balls ust luv that azwell,i remember mi brother,r nige n me was playin 2balls in back yard,n ya rember 'plainey billy ballon'well we were playin that n he bent down n ripy his brabd new skool pants straight up ctack o arse!!! hahahaha mj mum went bonkers at him... hahaha fab tyms n ace growin up wi loadz ov ded ace people.. one ov my childhood friends Mark Alker,still lives by me now... n rvrty tym we see each other,which is all tym,we always laff about all dorts ov stuff... who remembers communy disco on weds neet then go ;hairy Edna's f a chip barm .... top tyms... another fuuny daft family are skiddy's ,,,, i to this day still live in same street as skiddy's n we always laff bout teachers frum Britannia bridge... Mrs Williams ... wow .. wot she all about !! vicious her... n i can still see Mrs Fisherman dancin round hall wi red ballet slippers on to that greek tune.... n Mrs Cowell. she was ace.. i still very often think about my ace dhildhood in lower ince,n now iv got 2 dawters n 4 gran babies who all live in lower ince... n mi dad still duz too.. xx n ill make sure my gran babies no az much az they can bout loweer ince n wigan . xx im very proud to call mi self an Incer xx n yhanks to all who has crossed my life n hope u to have fond happy memories.xx
Comment by: Chrissie . eccleston Muller (Bury Lancs , England) on 17th April 2013
I was born in city rd Kitt green , At the end house before shapgate . in the late forties . My friends and I had lots of fun playing ticky , tops and whips . Playing games was simple .We played outdoors in all weathers. . We didn't need lot of things to make us happy . We would play statues , Two balls etc . we also would go to a pond in lily moorfields land and get frog spawn . There wasn't any houses built there when I was little . There was all open fields around bell lane on the right .. There was a silcock fair . on that land once a year it was fabulous . Also there was a funfair with a boxing booth at Brook lane at Pemberton. what a wonderful time was had by all .
Comment by: Liz Kearvell (nee Hayes) (Adelaide , Australia) on 17th November 2012
During the winter I remember making slides on the road, we lived in a quiet road (Pepper Lane, Standish ) then the grit lorries would come and destroy our slides!!! In the Easter Holidays I would ride my hourse up an down the road. The neighbours would say " there she goes again, clip clop clip clop" They were great days and memories.
Comment by: Gary McHugh (Perth, Western Australia) on 2nd November 2012
Playing kerby in the street in the seventies, anyone remember? One person each side of the road throwing the ball at the kerb, scoring a point each time you hit the kerb, then taking the next shot from the place where it rebounded. Another one which was not really a game but getting twist off bottle caps and putting them in the street outside the small shopping centre in Winstanley (used to be a Martins Newsagency there) and waiting for a car or bus to flatten them, then making "clicking" sounds with them somehow. Stamping on stink bombs in the phone box (as someone approached to use the phone) at the same shops. Happy days! Drop me an email if you are from the area/era.
Comment by: joe tighe (wigan, england) on 19th February 2012
I used to go swiming in the canal opposite saint pats rugby field (kimik area).there were dead dogs and cats floating about,but it never bothered us swimmers.My wife says that is why i am very rarely ill,i have become immune to disease.1950 to 1955
Comment by: Chris (Wigan, England) on 20th September 2011
Top n whip, hopscotch, marbles, buttons, tap latch, playing shop with all manner of stuff we'd find in the street, skipping ropes we spent hours doing bumps, bumps was when you had to skip really fast and hard. We used to go and take flowers from gardens (know we shouldn't have) and make scent by taking all the petals and putting them in water for a few days, then we would bottle the water and call it scent. Oh those were happy times, we were never moping about in the house like they do today moaning they've nowt to do
Comment by: Bill Smith (Wigan, England) on 26th April 2011
I once saw an article in the 'Wigan Reporter' that there was to be an opportunity for people to surrender imitation guns and air guns to the police. I just feel so sorry for all those boys who will miss out on the sheer unadulterated FUN my pals and I had as children in the 1950's. My best chum John Clough would play a very nasty Japanese army officer while the rest of us had to creep up on him and kill him. I recall hiding in the Burmese jungle while ten year old John was shrieking in 'Japanese' as he ruthlessly tortured some captured English tommies as we crept towards him with all the skills of a commando. Then, a sudden rush, in goes the knife and he is finished. But unexpectedly, a hoard of Japs emerge from the shrubbery at number 12 and charge us with bloodcurdling yells. Undeterred by this I swing my trusty tommy gun from the hip and mow them all down. Believe me, our sound effects would chill you to the bone as the bullets struck home. The English celebrated a great victory before going home, only to be told off by our mums for being covered in dirt. In the next battle John was Field Marshall Rommel when we attacked the Germans, all guns blazing and, of course, we won a great victory, but only after suffering many casualities. Our wars continued for all our childhood years and we had a variety of weapons; some home made, some bought if we were lucky. I think we all had very realistic metal pistols and rifles. You were a soppy boy if you didn't. Some of us made 'pea guns' from scraps of wood and heavy duty square elastic. They worked very well, firing hard pigeon peas at the enemy at moderate ranges. The enemy was always well dug-in at the Springfield area of Wigan, around Stratford Street and Hardy Street and on the fields which used to be near Springfield road. A perfect looking metal tommy gun cost one pound and sixpence, complete with ratatatat sound effects after drawing back the bolt. We knew how to play, my goodness how we knew. We had unbridled imagination for games and an unquenchable energy. When we tried to sink the Bismarck at a local large pond, John fell off the raft and landed in water up to his chest. After the long and very wet march home I went to call for him but his mum told me: "He's not goin' out no more!" When I turned fourteen I received my first air rifle, much more efficient than my catapult for rat hunting along the river Douglas. I asked a farmer for permission to shoot rats on his manure heap behind the barn at the top of Gidlow lane. I shot lots of rats there, ambushing them after a lengthy wait and I learned fieldcraft and gun safety and later became an accomplished long range marksman on army rifle ranges. Good clean FUN. No harm done to anybody. And now your article last week tells us a police armed response team would arrive if our children played like we used to. After all, it's not politically correct. Poor children. Poor England. Our enemies used to live abroad in far off lands, but now we are told on the news how they dwell among us in our own towns and cities. Winston Churchill must be turning in his grave.
Comment by: pauline (wigan born n bred, england) on 4th January 2011
i remember watching my older brother and his mates jumpin the by washes at the side of the canal at hr ince. they were only 10 then!!!
Comment by: linda Housley Nee Higham (metung, australia) on 4th October 2010
I remember top and whip if you couldt afford one we use to get a stick and string and use the top of a tizer bottle worked just the same
Comment by: Christine Ackland (nee Hunter) (Southampton Hampshire, UK) on 9th May 2010
I remember the top and whip. We would colour the top with different coloured chalks and when it spun it made a great pattern. The other game I remember playing was buttons. We would draw a circle with two inner circles on the flagstones and flirt the buttons into it. So basic yet so enjoyable.
Comment by: kath meadwell nee molloy (ince wigan, england) on 1st May 2010
i remember playing hide and seek in the dark just before lampy came round to light up the cobbled streets were i lived , the lights cast shadows and made it harder to be seen, that was the cue to run in our house to ask mum for a sugar butty or two , then quick out again and back in the game before i was missed.
Comment by: olwen (wigan, lancs) on 13th August 2009
i remember the may queen when we all used to dress up and all across tickie four corners they were good days
Comment by: carol (ashton - hindley, england) on 28th January 2009
i remember most of whats been written, i loved my roller skates the best, the old fashioned 4 wheels type, but oh the scars on the knees - ouch, still it never stopped me
Comment by: carol (wigan, england) on 10th January 2009
Tap-Latch,scilly,throw-out-can,tying a plank to two lads bikes,about eight of us sitting on the plank and riding down the street,panic set in when we saw the headlights of a car coming up the street, of course we couldn't turn the bikes.......ha.
Comment by: John Jarvis (Pemberton, UK) on 29th September 2008
Strange one this. It wasn't really a game, but more a test of how "gam" you were. We'd assemble at the bottom of the selected street; then, make our way through the back gardens, one by one, climbing over fences, garden cloches, sheds etc, etc, until we came out at the other end of the street; Unscathed? Perhaps... Of course, this was done under the cover of darkness for obvious reasons; this "game" was seasonal, usually in late autumn. Did we get caught? That's another story; but really we were just a bunch of child intruders or trespassers. Imagine kids doing that today? Surely not... We did once discuss the introduction of a summer season to this ritual, but it was out voted by six to one; the guy who was in favour later joined the Army and progressed on to the SAS! True...
Comment by: Janette Stephenson (Wigan , England) on 23rd July 2008
I Too remember "Skilly". "Kick t' can and hop it", "Knock down five Bricks" (a variation on Kick t' can and hop it) and "Tap latch". My friends and I, would hang around the churhcyard at night, tie a peice of fine dark cotton across from one gate to another and hide in the bushes, waiting for unsupecting passers by to take a short cut through the graveyard. As they walked through the gates they would feel a "tug" and rush off urgently, looking over their shoulders as they went. We'd make a den in the bushes at the bottom of our garden with as much as our mum would allow us to appropriate from the house for the purpose. In the brick shed, we made our own theatre: the stage was the top of a huge old oak sideboard raised up on bricks and the curtain was an old blanket hung from a piece of string streched between nails our mum knocked in. We invited half the street in to watch our performance or to do their own but our mum turfed us out when the lads started throwing stones 'cos we wouldn't let them in. We played "Cowboys and Indians" but it was usually just an excsuse for the boys to "lassoo" the girls and tie them to a tree at the bottom of the road and kiss them. And we lived in fear of a mythical figure called "Ya Ya" the older kids liked to taunt us with. He "ate caterpillars" "honest to God" and would do "unspeakable things" to us if he caught us. They'd usually wait until we were tied to the tree before shouting "Run!! Ya Ya's comin!" Can't tell you how many times we nearly wet ourselves, screaming hysterically as we struggled out of the rope!
Comment by: Tracey Falla (WIGAN, ENGLAND) pre 2009.
CREEPING INDIANS,`CHIPPIE`DOCK LEAVES AS FISH,GRASS AS CHIPS N MUDDY WATER AS GRAVY,`CHARLIE`S ANGELS(RUNNING ROUND N IN N OUT OF GARAGES AT THE BACK OF RHOUSE)THE SUMMERDAYS JUST ROLLED ALONG,THEN ME MAM USED TO SHOUT US IN AT 8ishFOR ABATH.KIRBY,KICKOUTCAN,ROUNDERS,HIDE N SEEK.
Comment by: moodysue (wigan, England) pre 2009.
Skilly........kick can and hop it...... lastic...skipping....match box rugby.....marbles......tiki 4 corners..... film stars.......putting a tennis ball into one of your mother nylon stockings.then tied it around your ankle .ran down the street with it spinning round your ankle and jumping over it...... taplatch..... top and whip...London rest New York with a polish can lid. Funny how we had such fun with just about everything and nothing cost a fortune. Not to mention we were probably fitter as we ran around all day from getting up to going to bed.
Comment by: joanne weir (wigan, lancashire) pre 2009.
I remember sticky bobs, we used to wait for people getting off the bus in bottling wood, we would hide behind bushes, then throw the sticky bobs in there hair, they went balistic, couldnt get buggers out............
Comment by: John Pearson (Wigan, England) pre 2009.
Playing matchbox rugby on the pavement in Wilcock St.and standing on your mates shoulders looking through "fan lights" over peoples doors,into their "living rooms".
Comment by: steph orrell (wigan, england) pre 2009.
playing elastics....... you used two have two girls stood opposite each other with them tid around their ankles, then do 2, 4, 6, 8 marys at the cottage gate. or use the elastics on yr hands. cocky rusty,
Comment by: degs (wigan, Canada now) pre 2009.
Here's a bad one.....catch a frog and put a straw up it's bum and blow it up, then drop a brick on it and burst it/ I didn't do this but others did. Honest
Comment by: frank wilding (abbey village, uk) pre 2009.
me and my mates use to play with an old bike wheel you hit it with a stick we used to call it a trundle we would race one another down street
Comment by: fred howarth (truro, uk) pre 2009.
We played numerous street games in the early 50s some of them pretty anti-social though mild by present day standards. Marbles was always in season, as was apppointing someone as "IT", chucking a tin can as far away from the group as possible and then making a mad dash away from "IT" who had to retreave the tin before giving chase. Whoever he caught was "IT". When caterpillars where in season we would make pavement circuses with matchsticks and cotton and all get eye infections from the hairy ones. We spent a lot of time away from the street in the fields and country side. The dark winter evenings saw an increase in "Tap and Run" which is self explanatory and involved neighbours door knockers. A variation on this game consisted of tying a piece of dark cotton to the door knocker and hiding quite nearby behind a hedge. Tap, tap. Man comes to door, no one there so closes door when there is an another repeat tap tap. Man rushes out of door making appropriate references to the damage he will inflict if he catches the perpetrator and wonders how the said child got away so quickly. Shuts door when there is an immediate tap tap almost before its closed. Man, now incandescent with rage , rushes up and down the footpath cursing all humanity and local children in particular. Timing was everything with this game. You had to know when to stop. I had a friend who was very bold. He attached his cotton to the knocker of a neighbour who lived directly opposite him, who we knew very little about, but who was built like a brick privy. My friend hid in his own front garden thinking he would have added security there. Tap tap. Brick privy immediately rushes out grabs the cotton to prevent it being snapped [the usual emergency procedure] and quick as a flash follows it to my friend. His front garden as it turned out didn,t provide much of a sanctuary. Thick ears all round. And you know we didn,t tell our parents because if we had it would have been thick ears all round again. Different age.
Comment by: John Taylor (Washington PA, USA) pre 2009.
Remember..........Farmer Farmer may I cross your Golden River and by what colour.
Comment by: brian johnson (wigan, england) pre 2009.
we used to play match box rugby and marbles in swan st near nellie davises chip shop and a lady by the name of nellie hock used to come out and say get away you will break my windows
Comment by: Bill Skene (Orrell Wigan, England) pre 2009.
Do you remember 'kite flying'from Norley Hall tip? (30's, 40's) Do you remember how we made them? You needed 2 pieces of thin wood abour 24ins. long.A garden cane split into 4 pieces was best. Tke 2 pieces and tie them together to form a cross -X. Notch each end of the wood and tie fine twine around the wood to form a frame.Next get a sheet of newspaper & don't forget they were big sheets in those days.Lay frame on paper and cut paper 2ins. larger than the frame. Mix some flour and water- if your Mum would give you any - if not then pinch it! Paste 2ins. border & fold over & stick down. Put in front of the fire to dry. When dry make holes each side of wood at the 4 corners. Tie twine from each corner to form 2 loops & a loop across the bottom for the tail which needs to be about 30 foot long. We used to tie clumps of grass at intervals along the tail! Tie a ball of twine(wrapped arond a bobbin) to the loops across the kite. Time to go flying! On Norley Tip.
Comment by: Maureen (Wigan, England) pre 2009.
Tick, skipping with mum's washing line stretched across the street, 2-ball agaainst the wall, but did anyone else play 'Railway tomatoes.....' when you linked arms back to back and lifted each other in turn as you chanted the rhyme? Mum called me in if she caught me playing -it wasn't ladylike you see!
Comment by: brian (wigan, uk) pre 2009.
pinching a spool of my mums cotton, tying to to loads of letter boxes,zig-zag style down r`street,and wait fro a car to come.most of the doors would open,we were hiding in some ones garden laughing r heads off.man that was so funny.until me mum was looking for that particular co lour of cotton.then i would end up with a clip round the ear`ole.
Comment by: brenda evans nee atherton (abram wigan, adelaide south australia) pre 2009.
sticky bobs ,we threw themat people so they stuck in thier hair. chucking chewy of the top of the buses onto peoples hats . tap latch .pea shooters .spinning tops kicky out can.roling a small snowball over the grass on peoples lawns till they were too big to go any further .not very pleasant for the neighbour at the end of the row. lastic lizzy great game stand inside a long peice of elastic between two girls feet and do special momements . two ball on the wall.follow the arrows and find us .\, maybe up a tree.tick your it .i could go on forever about the fun we had .no pc,s those days lol.
Comment by: ROY ()rrell, england) pre 2009.
Nobody has mentioned Piggy we use to make a piece of wood 3 inch long ,hit the point then smack it as far as we could with big piece of wood.thenyou had to stride the distance to were the piggy had landed
Comment by: Mark (Wigan, England) pre 2009.
Ticky under arm - good game that. Skily was good too. Tick and pass in the giant playground at Whelley middle was my favourite though. Nearly as good was British Bulldog, except for when I ripped my new Pringle jumper and my mum kicked my arse. Pitch & toss was good - illegal though, could have cost you all of your dinner money and got you detention if caught!
Comment by: jan (wigan, england) pre 2009.
I remember hopscotch , skipping,top&whip, skilly ,ticky, all the ones mentioned but we also played games across the road, may i allacross,creeping jennyand also sticks were you put sticks down adn walked through not touching then moving the last one if you touched one you were out does anyone remember that one
Comment by: frank clossick (wigan, lancs) pre 2009.
i remember going "over the fields" fosters, and watching the men play pitch and toss in "crap valley" and them all scattering when the bobby came.
Comment by: jean mcpherson (nee crane)p (colwyn bay, wales) pre 2009.
hopskotch, marbles, skipping, rollerskating, knock a door run away, taking someones gate off n hanging it on the nearest road sign on trick or treat night "ha ha" got caught once, remember some fella chasing us once in his stocking feet, happy days
Comment by: ste.s (wigan.platt.waz, uk) pre 2009.
spin the bottle & puttin sum dog ***t in news paper put it on some bodys door step light it then knock on door run off and hide behind a car then they stamp on it to put fire out funny / old purse hide outside platt bridge labour club tie string to it when they pick it up pull it
Comment by: carole (wigan, england) pre 2009.
rubbing the slide with bread paper at enfild st park so we could go down faster
Comment by: linda byrne (ince wigan, england) pre 2009.
i only ever remember outside games,two balls, marbles, tap latch,skilly,we were never allowed to play inside houses with other friends,we used to knock for mates and wait outside till they could come out
Comment by: Margaret Hegan (nee Dawson) (Elmswell, Bury St Edmunds, Suffolk) pre 2009.
Hopscotch, Taplatch, Marbles, Conkers, Top and whip, Throwing a rope over the "arms" on the lamp posts to swing. How did we survive without health and safety!! I also remember at 6.45 the street suddlenly being empty - time for Dick Barton Special Agent on the Radio...of
Comment by: Jean J (Hindley, Lanc's) pre 2009.
Hopscotch and if you didn't have a peice of chalk you could always use a chunk of brick off spare land. What about the singing dancing games,one went.... A Hunting We Will Go,a hunting we will go,we'll catch a fox and put him in a box and never let him go. Oranges and lemons was a similar dance.
Comment by: paul (wigan, england) pre 2009.
fasten cotton to a door knocker on one side of the road(terraced row best) and then to the opposite side and keep crossing looping the cotton as you go, tie the last one, hide and wait for a car to pass, try to blame the girls playing whiping top when people answer door
Comment by: helen armstrong (cummings) (newbiggin by the sea, u.k) pre 2009.
we played SKILLY ALL OUT, CRICKET IN THE COURTYARD OF ORCHARD HOUSE, TAP-LATCH,CAN,PLAYING DARE DEVILS ON CONKER VALLEY SWING!!KISSYCAT ETC
Comment by: sharon gough(nee catterall) (wigan, lancs) pre 2009.
re jeans comments about skipping.wallgate tallgate standishgate mill a gate,if you miss the mill a gate,stop the bus your out(!) and not last night but the night before... remember chinese lastics and cats cradle.inky plinky plomky?
Comment by: Lindsay (Wigan, England) pre 2009.
Mum taught me a game of putting a tennis ball into a big sock then standing, back to the wall, then hitting the ball against the wall through your legs, over your head etc tec. Mum & I thought it was a great game, until I hit myself smack in the face with the ball and burst my nose, just as Dad was coming home from work.... :)
Comment by: Derek Smith (Wigan, Thailand) pre 2009.
I remember most the carol singing we would go round the pubs on christmas eve when everybodys pissed and merry we used to make a fortune
Comment by: kathryn (hindley, england) pre 2009.
playing skillie sardines kickey out the ball marbles with your sponney knock outs! AND LOTS MORE GREAT TIMES
Comment by: kerry (wigan, lancs) pre 2009.
Playing kirby with a ball and then watching has it rolled under passing cars and the driver going ballistic.
Comment by: Brian Naylor (Wigan, Lancs) pre 2009.
Ah Games hop-scotch,hide & seek,kick out can,football,cricket gabble end,knock & run clip round earhole if got caught many time I think that's my ears stick out ha ha ha .Also does any one remember making Pea Guns and arrows with dried bullrushes an 1d (penny)elastic and bottle tops bent on the end (makersons,manns,guiness,milk ect ect.
Comment by: bernard farrimond (wigan, uk) pre 2009.
skillie taplatch and does anybody remember making pea guns and oh yeah my particular favourite THROWING ARROWS woah good or what??
Comment by: Alice (Bryn, England) pre 2009.
Kick can and hop it, Jack shine a light, bull dog, knock and run, and we used to tie an empty purse to a piece of cat gut and place it near the door of the drum and monkey on a Friday and Saturday nights and laugh our heads off when people used to try and pick it up and we would snatch it away. They always saw the funny side of it though.
---