Local Art by Alan Owen
Local artist Alan Owen's super watercolours of Wigan Pier and other local scenes. All notes supplied by Alan.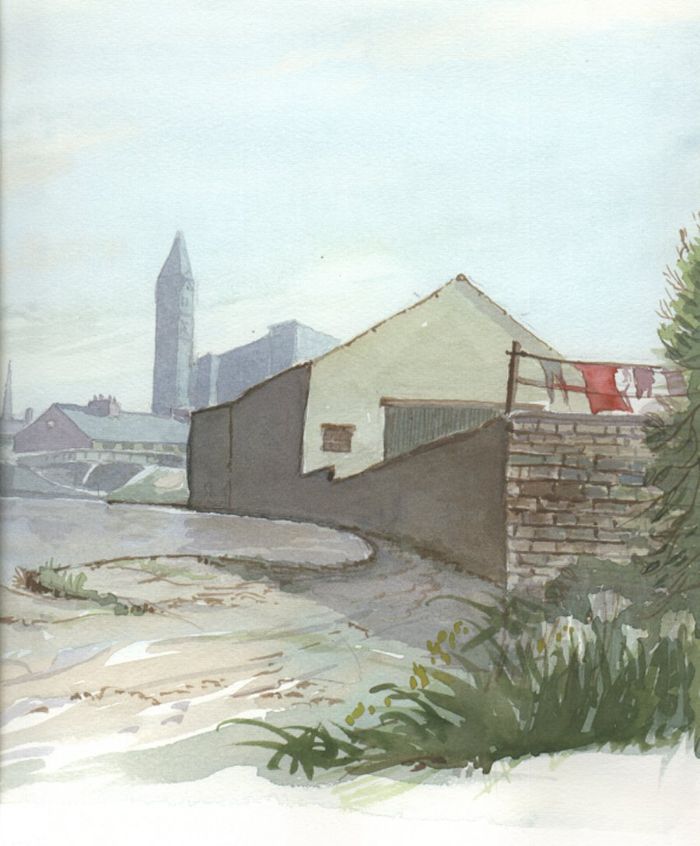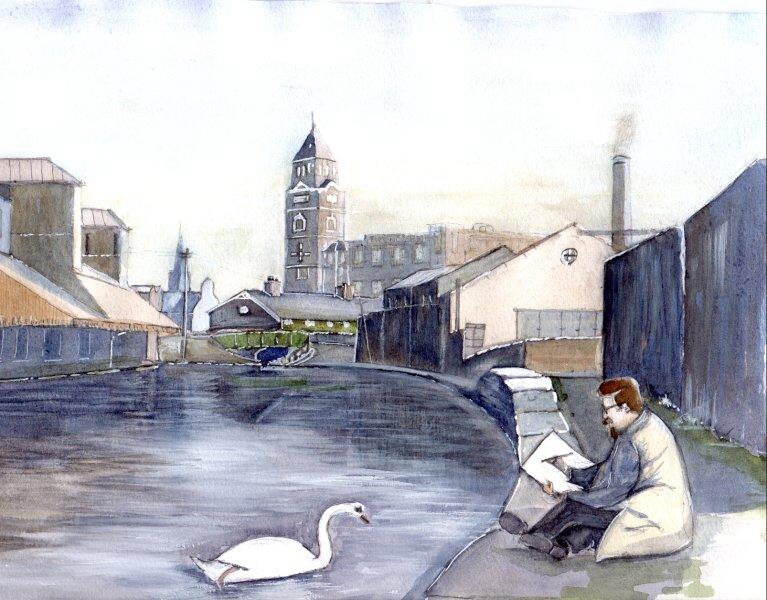 Wigan Pier. At the back of the artist is a rise in the bank. This had a gantry for tipping coal into the barges. This became the Wigan pier, joked about by music hall artists like George Formby and Frank Randel. The man in the painting was named Gordon Isherwood and later he became well known in the north of England.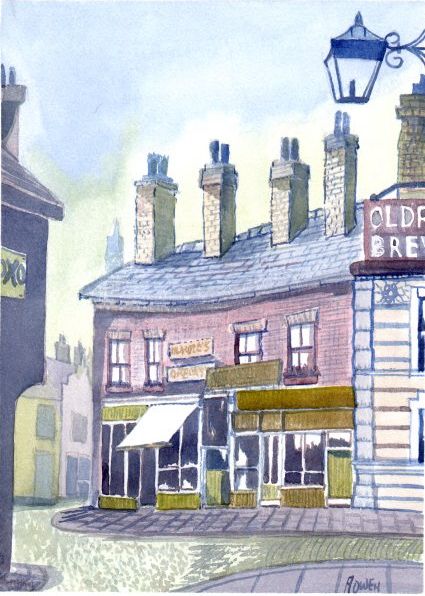 Old Hindley. Nr, Wigan - This was from an old picture I found in Hindley library.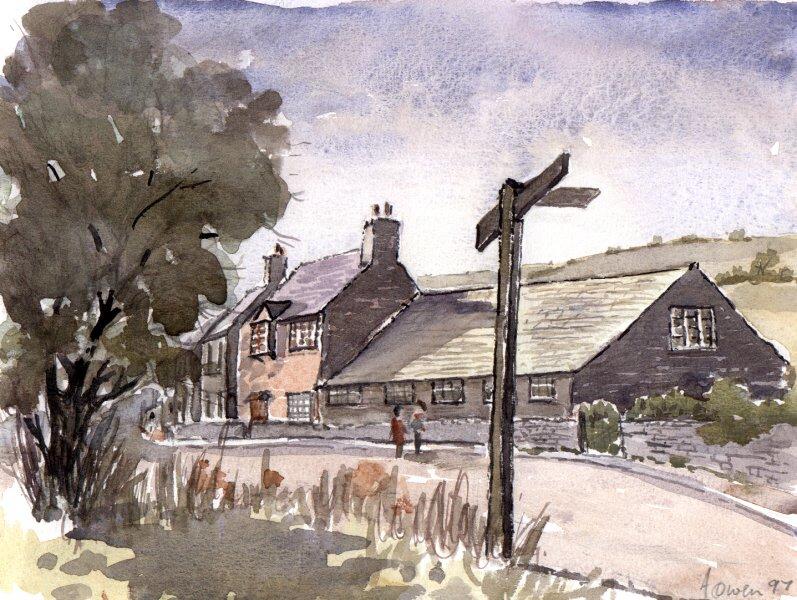 Not far from Wigan, is a beauty spot called Rivington and Winterhill. On the left is one of the old Saxon barns in the area.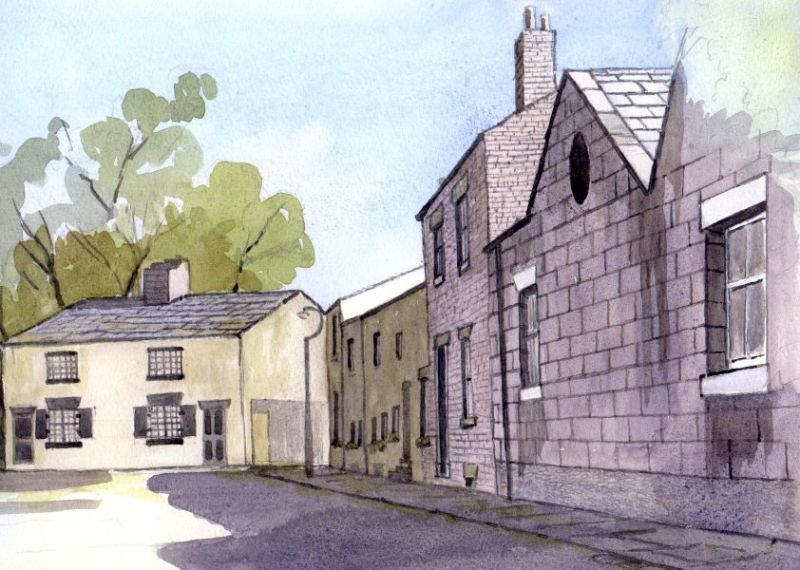 Brockmill off Wigan Lane.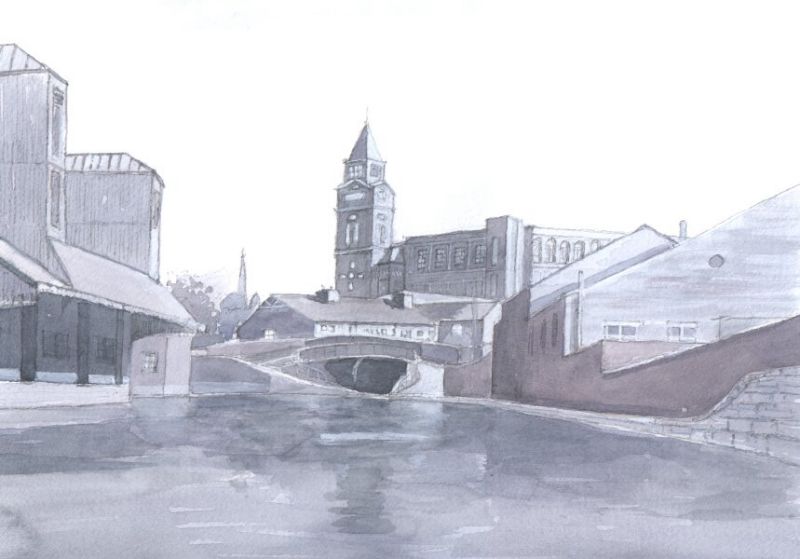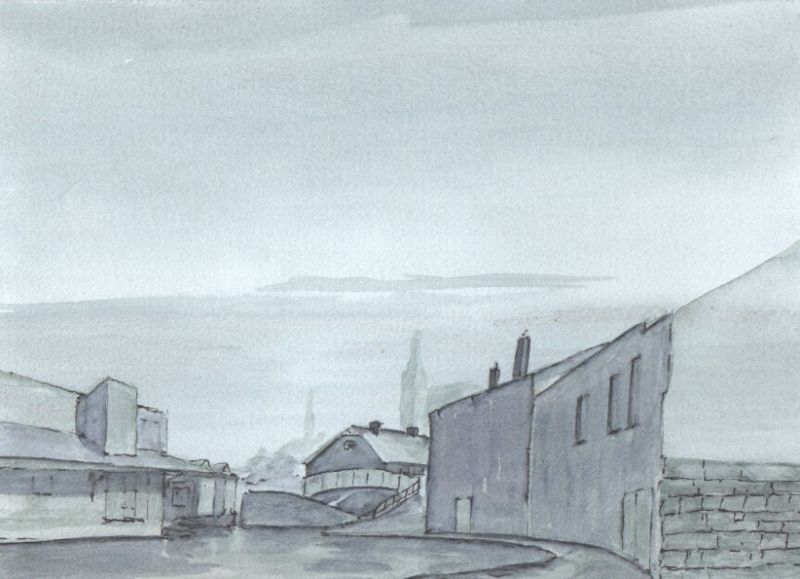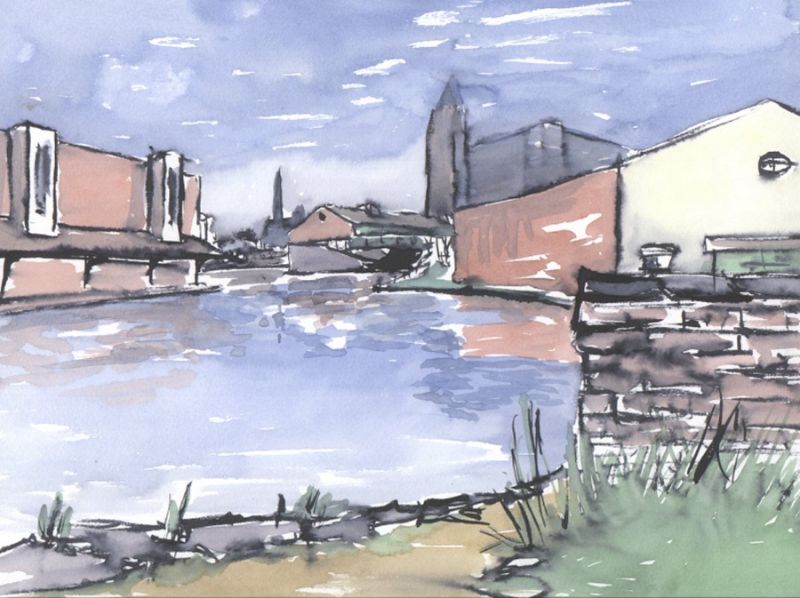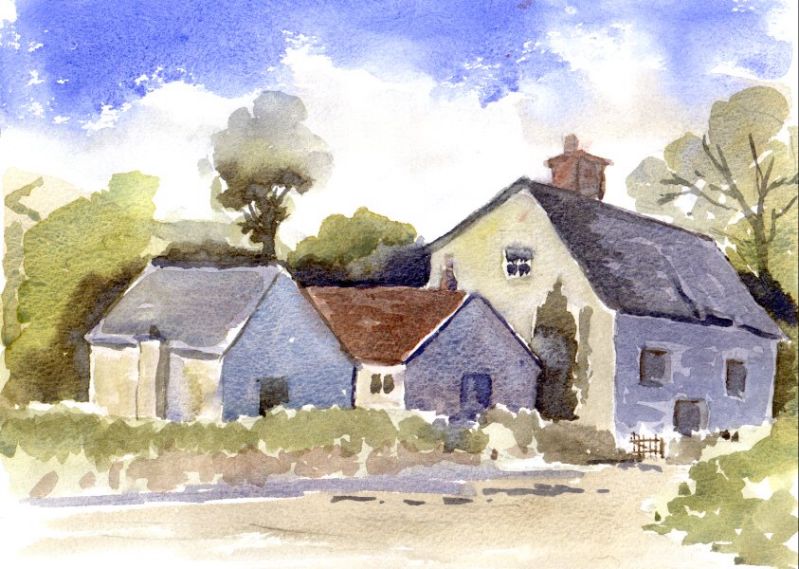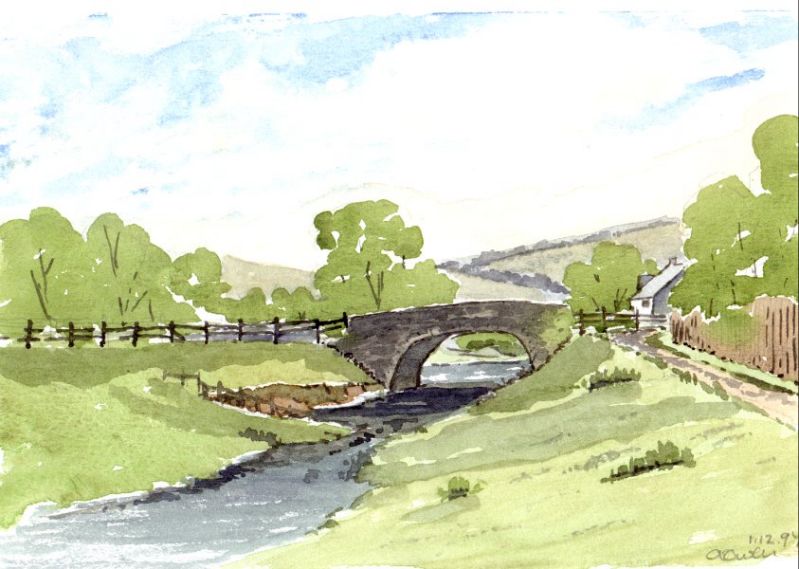 Simple bridge in watercolour.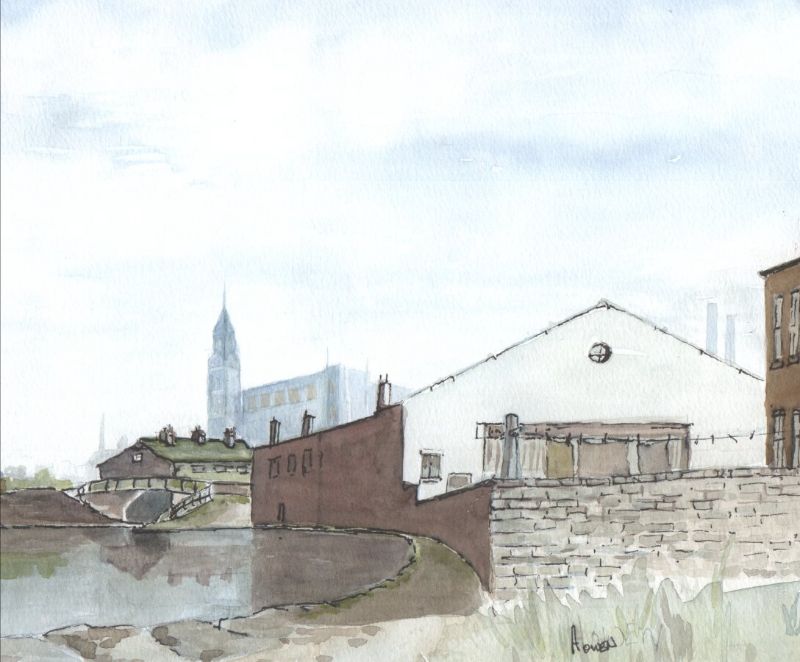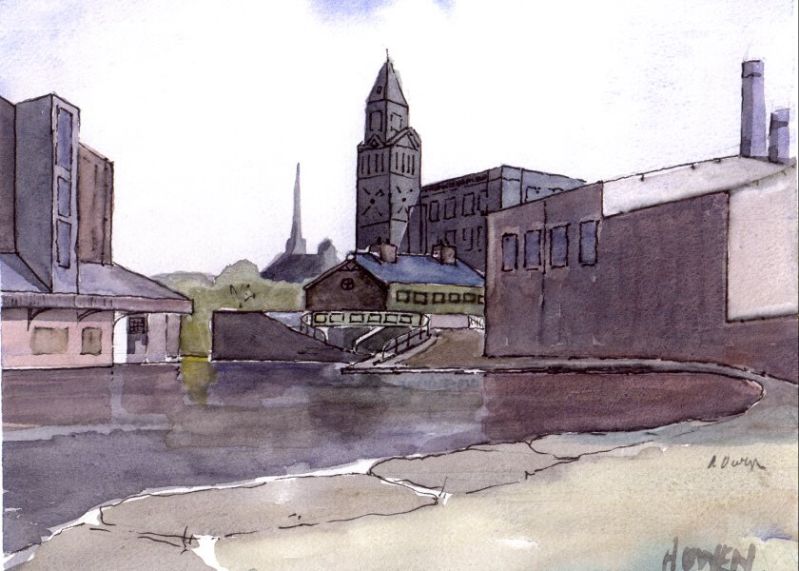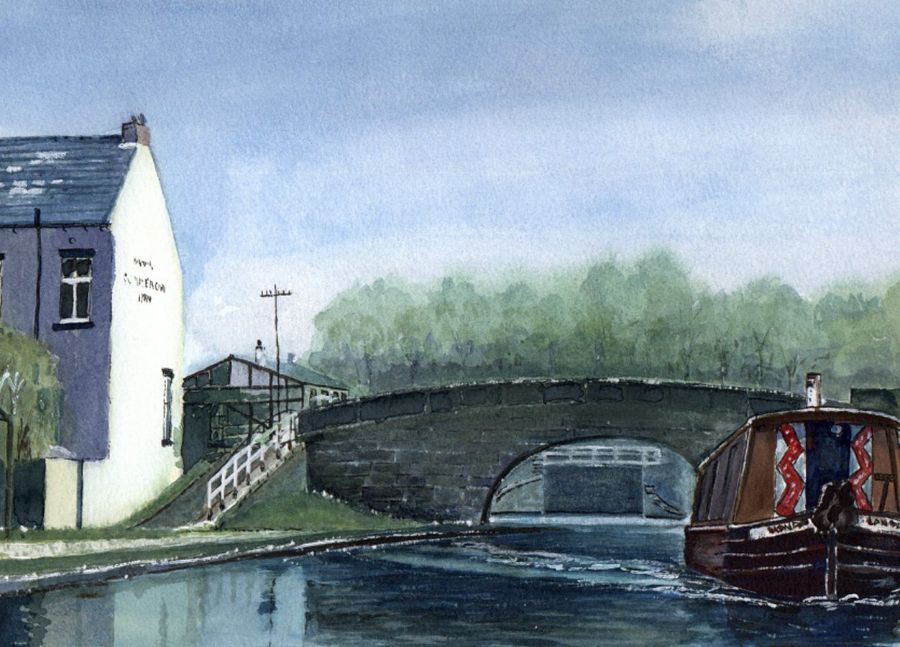 Top Lock pub. As a boy I swam in the canal and dived off the bridge in the background. At that time (during the war) all the factories in the area were working full blast and the factory girls would come out on the bridge to eat their fish and chips. This became a magnet for the American service men from the Warrington air base and the banks of the canal became a mass of bodies lying down on the grass much to the amusment of the local lads.