Photos of Wigan
Photos of Wigan
Photo-a-Day Archive
Photo-a-Day Archive
Photo-a-Day (Friday, 29th May, 2015)
Ex Goose Green Labour Club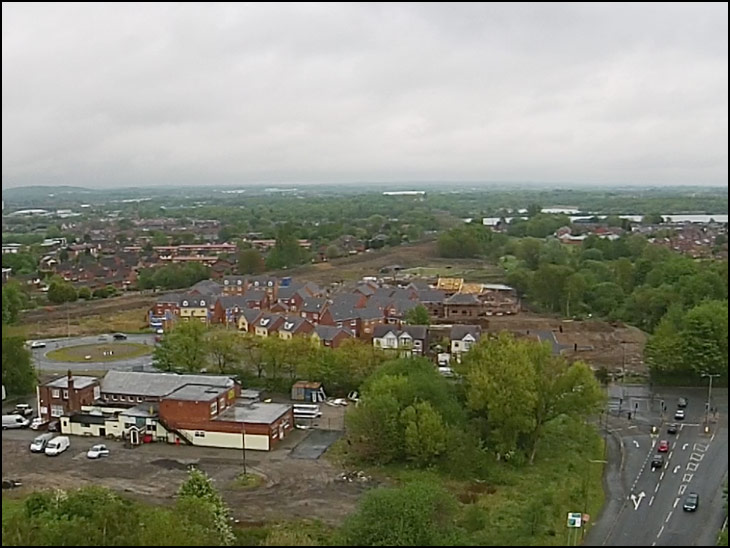 Now used for local businesses. New housing and rondabout, Warrington Road.

Photo: Brian (DJI Phantom 2 Vision+)
Views: 2,969
Comment by:
Derek Platt
on 29th May 2015 at 05:00
Takes me back to the sixties. I used to live in Bentinck Street, just off the picture.
Comment by:
Scholes Malc
on 29th May 2015 at 07:30
served behind the bar there when my Uncle was steward for a while - Walkers Best Bitter 10 pence a pint! now they put it up by 10p!
Comment by:
Roy
on 29th May 2015 at 09:29
Correct Malc, our clubs ale went up 10p a pint earlier this month. A local landlord put Wainwrights cask up 10p twice in three weeks, it only took him a few days to realise his mistake and back down it came. Happy memories for me in that area, in 1965 i married the landlords daughter from the The Bulls Head (recently demolished) which, as some of you will know, was across the road from the club.
Comment by:
Joseph
on 29th May 2015 at 12:38
Great Saturday nights with "PIES HAVE COME" "BINGO" and some excellent Artists local and across the region!
Comment by:
Giovanni
on 29th May 2015 at 14:25
One night, the great Shirley Bassey's act was interupted when the meat pies arrived!
In all fairness, she scoffed a couple with a glass of bitter!
You can take a girl out of Tiger Bay......
Comment by:
Daisy
on 29th May 2015 at 15:15
a wonderful era of goose green club , GONE !!
Comment by:
Catherine
on 29th May 2015 at 15:27
I really had to look at this photo to try to work out where it was! I was brought up in Marus Bridge but haven't been back to Wigan for a couple of years. It's changed a lot round there.
Comment by:
Colin
on 29th May 2015 at 20:19
Catherine, I,m with you . I am grateful to WW to tell me where I am. How the Wigan I knew has changed. To provide jobs housing and services but at what cost. Soon WW will be the main history map of Wigan.
Comment by:
britboy
on 30th May 2015 at 00:31
It was definitely a challenge for recognition as far as I'm concerned,had to closely study this one. The changing face of Wigan, I'd better be doing a other visit across the pond before it all disappears!