Photos of Wigan
Photos of Wigan
Photo-a-Day Archive
Photo-a-Day Archive
Photo-a-Day (Thursday, 12th March, 2015)
The Band House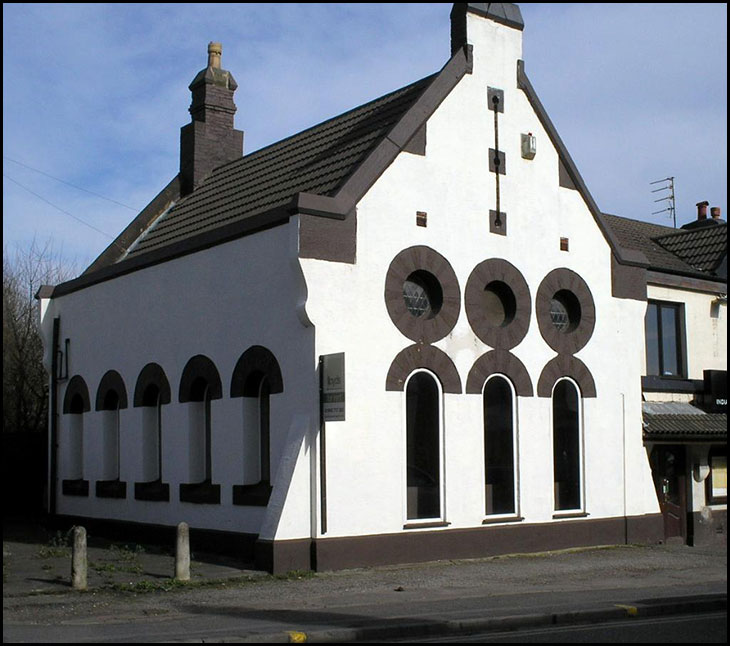 On the corner of Wigan Road and Armoury Bank, one of Ashton's oldest buildings.

Photo: Dougie Yates (Olympus D-435)
Views: 3,676
Comment by:
Janet ( FL )
on 12th March 2015 at 00:24
Wasn't that building 'Dickinsons' back in the day.. the hangout for the Teddy boys and bikers... I was not allowed to go there, I used to go to 'Rickards' up near the 'Squeeze Bally Entry' on Gerard St...:-)
Comment by:
Tony Haslam
on 12th March 2015 at 06:18
Yes Dougie it is the oldest building in Ashotn. Swords and other armaments where made ther I think when the battle where over Lord agerrards brass bands used to practice ther.
It was also Dickinsons or Dickies we used to call it,,a sweet shop at the front and coffee and Juku box csfe at the back. Had some good times in there when I was a lad.,what was his name that owned it, a little bloke with horm rim glasses.
Comment by:
Mick
on 12th March 2015 at 07:28
I know this building its next to Lal Quilla a place that I used to use a lot at time.
Its got fancy windows Dougie was it originally built as a church
Comment by:
Sylvia shaw
on 12th March 2015 at 18:00
Used to go in here for a hot vimto after coming out of pictures
Comment by:
Trixie
on 12th March 2015 at 18:17
That is where i met my Husband back in 1961.had lots good times in there with many friends.
Comment by:
Dougie
on 12th March 2015 at 18:38
Tony, Get that camera out and give the people of Ashton-in-Makerfield some reason to look and comment about Photo of the day,

Mick, About two years ago they didn't sell alcohol but you could take your own with you if you wished
Comment by:
Tony Haslam
on 16th March 2015 at 23:56
Sorry Dougie I am in Oz At the moment