Photos of Wigan
Photos of Wigan
Photo-a-Day Archive
Photo-a-Day Archive
Photo-a-Day (Friday, 27th April, 2012)
St Matthews Church, Highfield, at dusk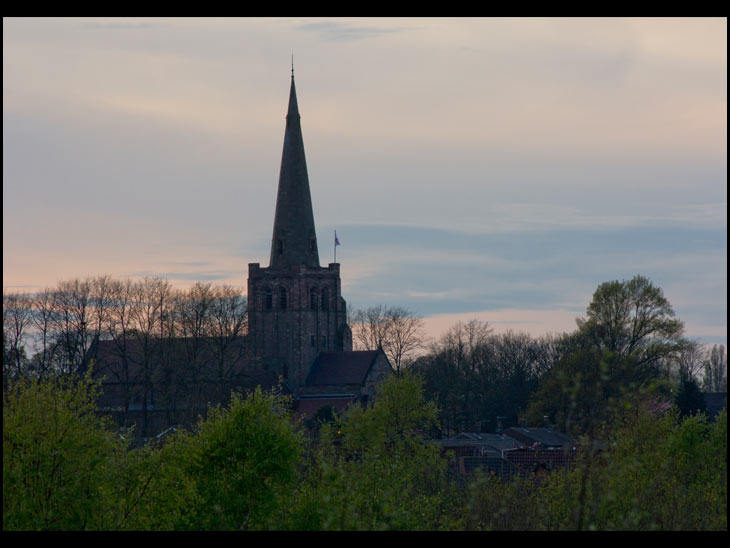 Taken from the Smithy Brook Mine Treatment Scheme.

Photo: John Barton (Canon EOS 60D with a 90-300mm lens at full zoom)
Views: 3,588
Comment by:
tricia
on 27th April 2012 at 11:28
An unusual view of St Matthew's, John, thank you for that. The sky looks as if it was quite cold at dusk.
I don't suppose you have any of the 'big stone' ??
Comment by:
Hilary
on 27th April 2012 at 14:28
Perfect time of year to take this shot. Once those big trees are in leaf you won't be able to see the nave from this angle. But lovely green in the foreground and a peaceful sky...