Photos of Wigan
Photos of Wigan
Photo-a-Day Archive
Photo-a-Day Archive
Photo-a-Day (Friday, 16th September, 2011)
The Welsh Mountaineer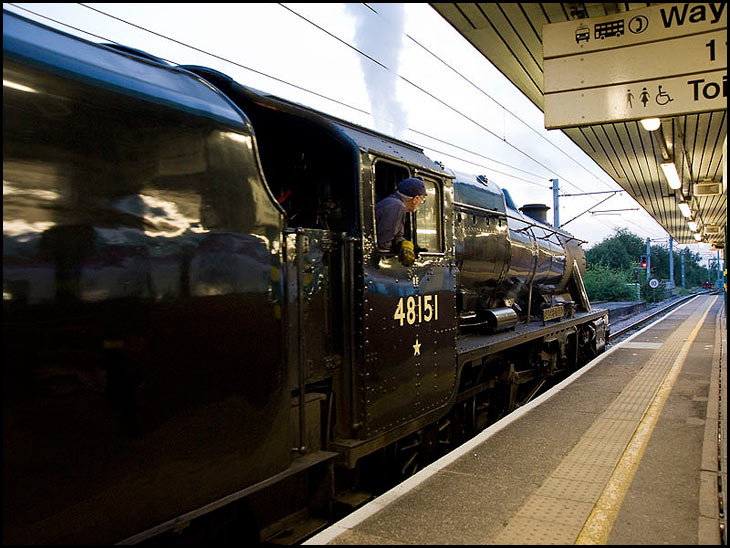 Making an unscheduled stop in Wigan.

Photo: John Morris (Nikon D700 and 24-85mm Nikon lens.)
Views: 3,419
Comment by:
Fred Mason
on 16th September 2011 at 13:11
Ah, remember standing at the end of that platform, trainspotting as a kid in the 1950's. Trains were not that clean back then.

Nice pic, John.
Comment by:
Dave (Oy)
on 16th September 2011 at 18:02
Comment by:
nadine
on 6th January 2012 at 21:00
how did you know it was going to be there?
Comment by:
John Morris
on 14th January 2012 at 20:36
Nadine,If you "Google" steam rail tours it gives you the schedule for these trips. This one should have passed straight through Wigan without stopping but it arrived 15 minutes early and was held in the loop until the Virgin Pendolino had gone through.