Photos of Wigan
Photos of Wigan
Photo-a-Day Archive
Photo-a-Day Archive
Photo-a-Day (Monday, 7th January, 2008)
Little Changes...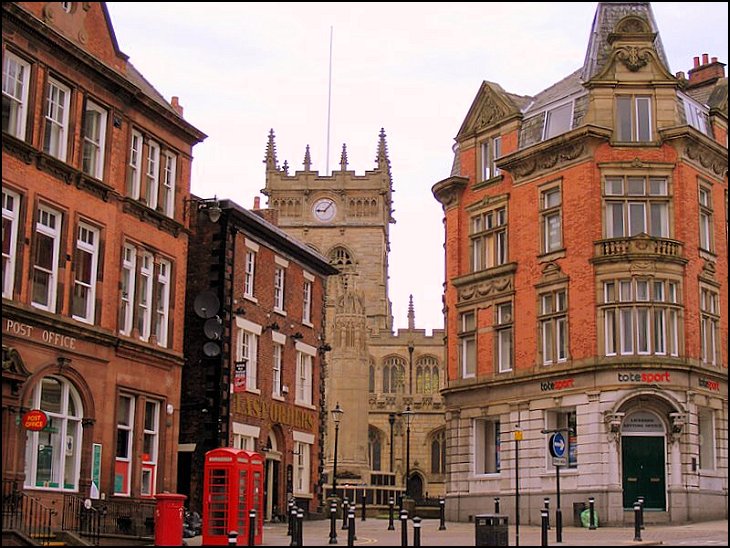 ...except for the bollards. Did you know? This is the most photographed part of Wigan.

Photo: Dave Marsh (Fuji Finepix S5700)
Views: 5,110
Comment by:
Ken Campbell
on 7th January 2008 at 08:04
This his a magnificent photo ,also a well known part of WIGAN.
Comment by:
d winstanley
on 7th January 2008 at 20:49
the last orders should be re named THE STAR WARS BAR
Comment by:
Tusker
on 7th January 2008 at 21:00
What bank did the betting shop used to be
Comment by:
dave marsh
on 7th January 2008 at 21:31
Hi Tusker,I was 13 in 1955 when I opened my first account there at Barclays.The manager wasn't very helpfull and didn't realy want my business unlike today when they hand out credit cards like confetti.In my experience the banks have less scruples than the betting shops.
Comment by:
BRENDA
on 8th January 2008 at 23:12
dave ! never thought you were that old !!! i thought i was old !!! yer wearin well !!!
Comment by:
susan
on 11th January 2008 at 17:08
ive not been bk to wigan for 5 years but looking at this pic brings bk so many memories of my nights out . Especially the bees knees, why did they change the name?
Comment by:
Carl
on 13th January 2008 at 13:42
I'm quite sure that the Tote was the Yorkshire Bank.
Comment by:
Margaret Green
on 17th January 2008 at 08:53
I Thought it was the Westminster Bank I know you dont see those about these days but I am talking about the 1947 era
Comment by:
david
on 21st February 2008 at 20:28
Wasn't the bank Barclays?
Comment by:
Doreen Rogerson
on 29th November 2008 at 20:34
In the late 50's the bank was Barclays. I used to collect the cash used to make up the wages for the girls at Jones and Park childrens clothing manufactures across the road. The factory was situated between Rowbottom Square and Bretherton Row.The offices were above Lewis's cafe and Wildings Stationary.
Comment by:
GORDON FINCH
on 23rd March 2009 at 00:01
Comment by:
barbara cooke
on 2nd March 2013 at 15:24
the church in the photo was where i firstgot married in 1961, and the last building on the left was where my son used to work i think it was called the bees knees