Photos of Wigan
Photos of Wigan
Photo-a-Day Archive
Photo-a-Day Archive
Photo-a-Day (Sunday, 23rd May, 2021)
The Beacon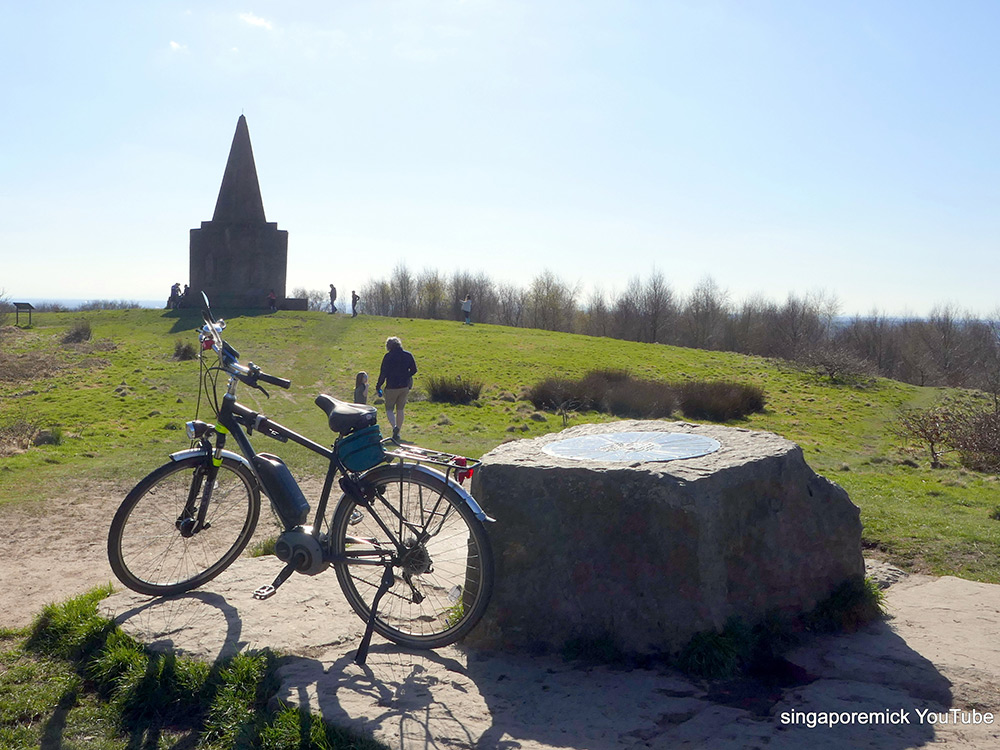 The Beacon, a Bike and the Viewpoint Stone on Ashurst Beacon.

Photo: Mick Byrne (Panasonic DMC-TZ100)
Views: 1,881
Comment by:
Helen of Troy
on 23rd May 2021 at 07:26
Looks much the same as
I knew it, maybe the landscape was more bleak, no trees or much vegetation back then. I have a photo of my sister & her bike by the beacon.
Nice pic Mick .
Comment by:
Irene Roberts
on 23rd May 2021 at 09:33
Nice photo of the beacon; just think of all the fashions it has seen over the years as people have visited. Is that your bike, Mick? I will look out for it on my travels...I know you visit the bike shop in Platt Bridge.
Comment by:
Dougie
on 23rd May 2021 at 11:23
Mick do you remember the first time we met, you had a job to breath or talk as you was riding up a brow when I stopped you, to say hello some 15 years ago you was Fat Mick at that time, no motor on your bike then like you have today
Comment by:
Ian Hulme
on 23rd May 2021 at 11:33
Good photo Mike. I know that landscape very well as I use to live in one of the terraced housed that use to be adjacent to the Beacon Inn. Fond memories of playing in bluebell woods directly opposite. This was back in 1949/50, then moved to your nick of the woods Randal Avenue, Shevington.
Comment by:
Mick
on 23rd May 2021 at 13:06
Ian I remember you living in the Randal ave, and I remember doing a night hike up to the beacon with your dad, then having a big fire in the little wood opposite the pub.
Dougie I might have been fat but it was still a big hill I was peddling up so a lot of cyclist would have been breathless.
Yes Irene that's my bike
Helen we have to many trees being planted, now they have planted that many up on the beacon that you cant see it from our house.