Photos of Wigan
Photos of Wigan
Photo-a-Day Archive
Photo-a-Day Archive
Photo-a-Day (Friday, 27th December, 2013)
College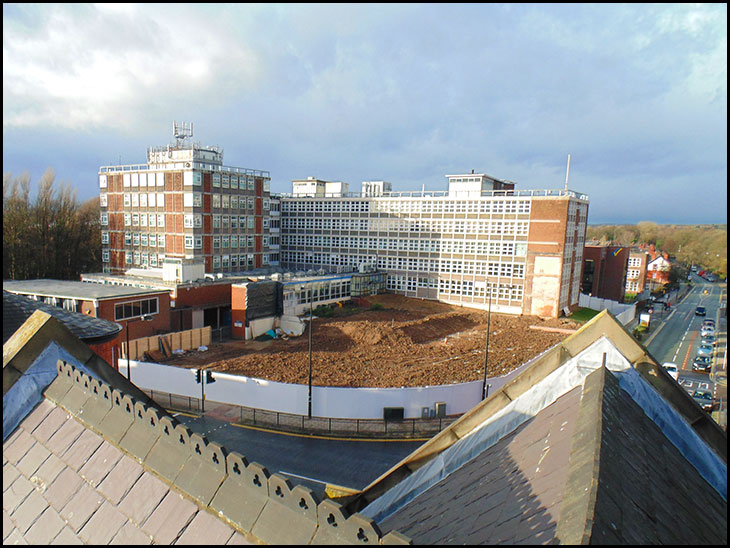 Work underway at Wigan & Leigh College to build a new reception and main entrance building. Photo taken from the Galleries car park.

Photo: Brian (Sony Cybershot DSC-H200)
Views: 3,321
Comment by:
Ken R
on 27th December 2013 at 00:06
Is this where the coalmining head pulley was. Not seen this view before.
Comment by:
Mick
on 27th December 2013 at 07:23
Modern Wigan is coming along very nicely.

The Wheel is now moved to its new location and theyve put it up close to the building so its not as prominent as it was before and not spoiling the view.
Comment by:
Ernest Pyke
on 27th December 2013 at 08:16
Ken R; Yes, the Bickershaw Colliery winding wheel was on the corner of the now demolished buiding. See 1st March 2007 Photo-a-Day.
It`s now been re-sited in front of `The Wheel` restaurant which is the low building in top left hand corner of this photo. See:-
http://www.wigantoday.net/news/local/college-wheel-settled-into-its-new-home-1-6320687
Comment by:
Pat
on 27th December 2013 at 09:57
A very good photo of a very impressive building! A bit disappointed though, I was hoping for more Christmas related photos from around Wigan!
Comment by:
Brian B
on 27th December 2013 at 13:33
I remember cows being in there when I was a lad!!!
Comment by:
Art
on 28th December 2013 at 01:11
Right BrianB, that was the original Bull Hey, where the livestock were brought into town for slaughter.
They had to be fed & rested there first..