Photos of Wigan
Photos of Wigan
Photo-a-Day Archive
Photo-a-Day Archive
Photo-a-Day (Monday, 18th July, 2011)
Assorted Rugby Shirts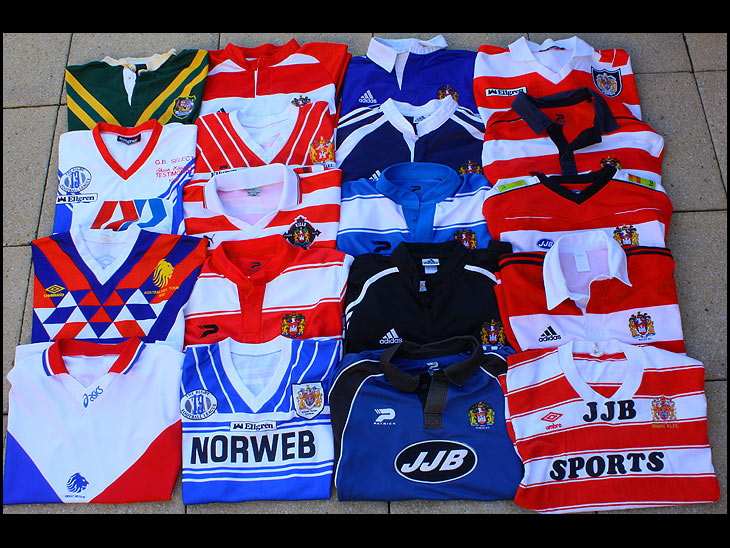 Included in this selection is Shaun Edwards actual GB match shirt worn in Australia Tests 1992, it's signed by Shaun himself and my wife paid a fortune for the shirt at the time.

Photo: Ian Spencer (Canon 450d)
Views: 3,638
Comment by:
Scholes Malc
on 18th July 2011 at 07:41
What a colourful photo and a reminder of Wigans shirts through the ages but which is the oldest one Ian?
Comment by:
Ian Spencer
on 18th July 2011 at 19:11
It's the JJB Sport's one, front right 1985, got the same shirt with no sponsor on 1984.
Comment by:
josie
on 29th July 2011 at 00:19
my hubby has the norweb one
with the embroydered badge ,next to top row third from right, and the norweb away shirt third from right bottom row does anyone know if they are worth anything today , my son in law said that there are lots of fans wearing old shirts lately so old ones might be a bit sought after ? nice to see those shirts though ian .