Photos of Wigan
Photos of Wigan
Photo-a-Day Archive
Photo-a-Day Archive
Photo-a-Day (Thursday, 10th February, 2011)
Ribbit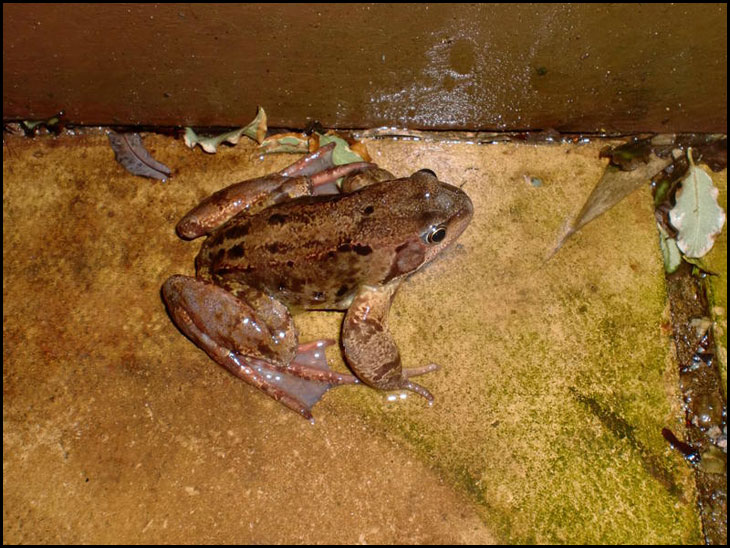 I was very surprised to see the frog so early in the year!

Photo: Sandra Webster (Casio exilim)
Views: 3,777
Comment by:
Dave b
on 10th February 2011 at 01:07
Its the a common frog I think (Rana tempororia)breed January to March maybe the cold weather been keeping them at bay ,good photo Sandra something different.
Comment by:
Mick
on 10th February 2011 at 06:32
He does seem early but Fred the Weatherman was going on about them last week.

Why have you called it a rabbit if its a frog.
Comment by:
dave marsh
on 10th February 2011 at 08:16
Comment by:
Ron D
on 10th February 2011 at 09:31
Comment by:
roman-
on 20th February 2011 at 20:05
TELL ME MR FROG HOW DEEP IS THE WATER--------- KNEE DEEP KNEE DEEP