Photos of Wigan
Photos of Wigan
Photo-a-Day Archive
Photo-a-Day Archive
Photo-a-Day (Monday, 7th September, 2009)
A laugh at the locks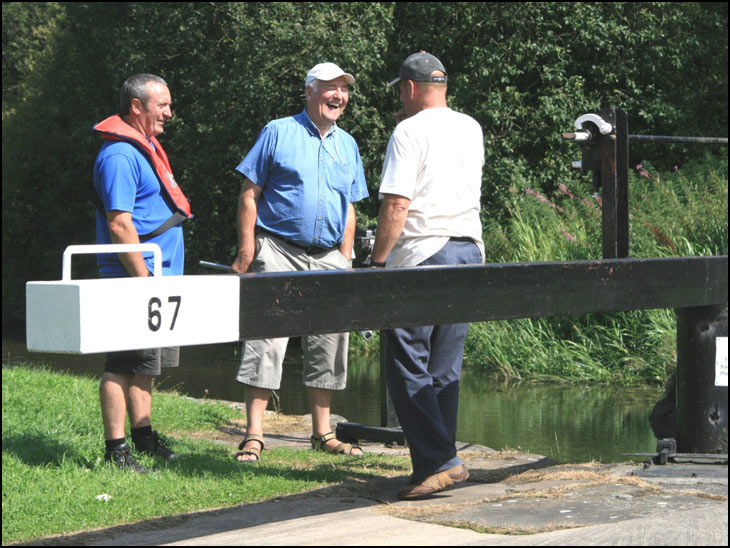 A laugh at the locks on the Leeds Liverpool Canal.

Photo: Ron Dawber (Canon 4000D.-- 35-13.5mm lens)
Views: 4,000
Comment by:
Dave
on 7th September 2009 at 09:00
Well seen and captured Ron :)
Comment by:
Fred Mason
on 8th September 2009 at 13:13
Very nice people photo, Ron. Wonder what the joke was?

Can't help wondering if the chappie in the middle is wearing long short pants or short long pants.
Comment by:
babyboomer
on 7th November 2009 at 05:43
I love this photo, it just shows Wigan people for what they are. Chatty and happy.
Viv OZ