Photos of Wigan
Photos of Wigan
Photo-a-Day Archive
Photo-a-Day Archive
Photo-a-Day (Tuesday, 21st April, 2009)
Royal Arcade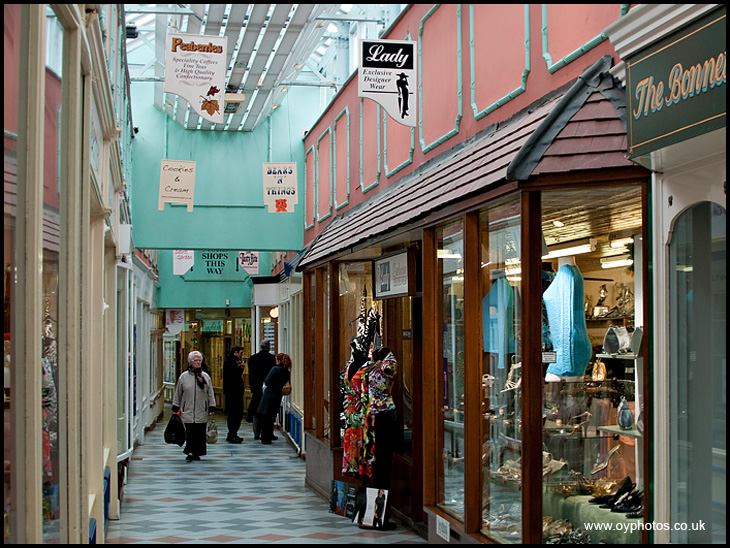 Royal Arcade Wigan - 30th March 2009

Photo: Dave (Nikon D300 - Nikon 17-55mm AF-S F2.8)
Views: 5,162
Comment by:
A parr Aussie
on 21st April 2009 at 11:45
Allway,s looks good ,lots of great colours, not as wide as i thought.
Comment by:
Carol
on 22nd April 2009 at 08:48
Well let's hope they don't bulldoze this 'in the name of progress'
Comment by:
George
on 2nd May 2009 at 11:38
Isn't this Makinson Arcade, or am I getting confused and this is one of the little arcades off the big one in Royal Arcade (which explains for A parr Aussie why it looks little)?
Comment by:
IanMcL
on 5th May 2009 at 15:31
George this is the Royal Arcade - the last "real" one to be built in around 1921.

It runs from Standishgate through to Marsden St, near Hope St.

The first one was Grimes' Arcade which ran from Library St /Arcade St through to King St but is now boarded up. Then there is Makinsons Arcade which runs from Standishgate through to what was Woodcock St. Slightly higher up Standishgate towards the Commercial Yard was the Market Arcade whcih had a pub called the Legs of Mann at each end! This was demolished to make what is now the Marketgate centre.

Hope this helps.
Comment by:
George
on 13th June 2009 at 14:40
Ah! Of course - behind BHS. I know where we are now :)