Photos of Wigan
Photos of Wigan
Photo-a-Day Archive
Photo-a-Day Archive
Photo-a-Day (Tuesday, 7th April, 2009)
Longshoot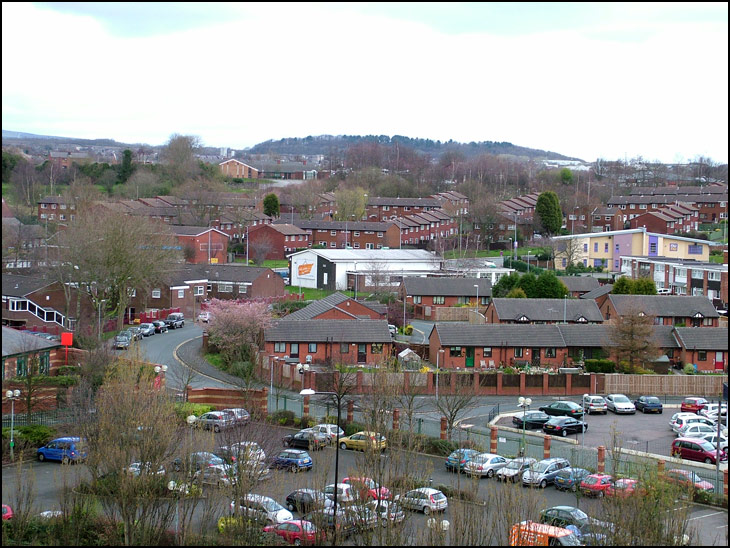 Longshoot and Scholes from the Grand Arcade car park.

Photo: Brian (Fuji Finepix S7000)
Views: 4,544
Comment by:
DAVE MARSH
on 7th April 2009 at 19:37
It's good to see that the planners have provided very good gardens for those bungalows,there's nowt like it outside your own back-door.
Comment by:
Scholes Malc
on 7th April 2009 at 22:28
great photo of Scholes with not a chimney or cobble in sight! from the imposing 'Wuchy' in the distance to the busy Sams Bar car park in the foreground - with Boddies bitter at £1.60 a pint what do you expect!
Comment by:
Jennifer
on 9th April 2009 at 08:01
The car park at Sams Bar is used by workers daily. They charge £1.40 for a full day's parking. That's why it is full.
Comment by:
simon
on 21st July 2009 at 02:02
what a dump. is this picture really going to attract investors, tourists or anyone with a real view of the outside world? i was born and raised in wigan, i left when i was 23 and i've never looked back since. it's a pathetic little town and an embarrassment to the north west of england. actually it's an embarrassment to the civilised world. what kind of town prides itself on scores of pubs, a corrupt rugby team and a football team with lower attendances than teams in lower divisions? why not spend all that money on schools and wigan and leigh college? it's the only way you'll drop the image of 'small working class town on the governments poverty map'.
Comment by:
tony
on 12th October 2010 at 20:23
the bungalow in the center of the
picture i was born near to that spot in 1947 midsummers day