Photos of Wigan
Photos of Wigan
Photo-a-Day Archive
Photo-a-Day Archive
Photo-a-Day (Thursday, 26th February, 2009)
Are you being served?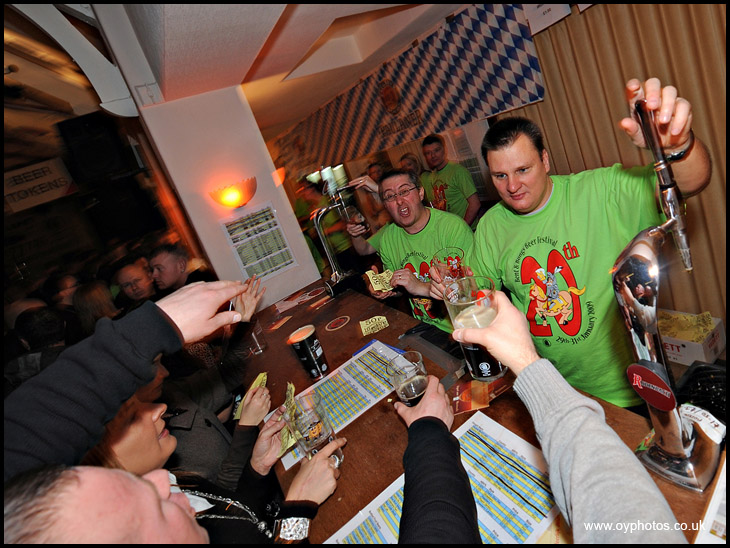 Bent & Bongs Beer Bash, Formby Hall, Atherton.

Photo: Dave (Nikon D3 - Nikon 14-24mm AF-S F2.8)
Views: 4,738
Comment by:
Peter Johnson
on 26th February 2009 at 01:11
I like that one Dave,I bet a lot of pubs wish they where so busy instead of closing down like most of them are at the present time.
Comment by:
sane man
on 26th February 2009 at 11:54
great shot. love it. Maybe them 3 at the back should help out!!
Comment by:
hughes the booze
on 28th February 2009 at 11:40
Is the pic staged?Why are the men offering half full glasses to the bar staff?May be the ale is off and they want a refund.