Photos of Wigan
Photos of Wigan
Photo-a-Day Archive
Photo-a-Day Archive
Photo-a-Day (Monday, 24th November, 2008)
Leigh Mayoral Chains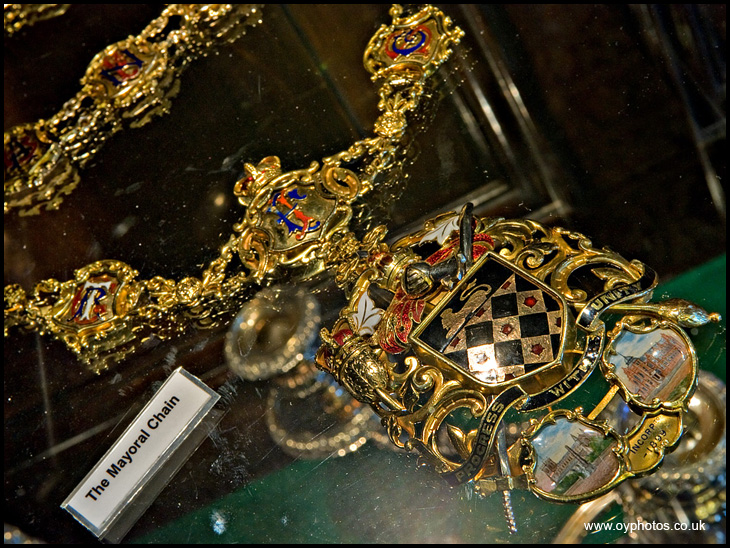 Currently worn by the Deputy Mayor of Wigan Borough.

Photo: Dave (Nikon D3 - Nikon 28-70mm AF-S F2.8)
Views: 4,096
Comment by:
kevin myers
on 24th November 2008 at 13:15
dear sir/madame,

when will there be updated photos of wigan streets,as most are between five and three years ago,there as been many changes to the streets in recent years.

email:myers.kevin2@gmail.com
mob:roi,0857601906

yours sincerely
k.myers
Comment by:
Dave
on 24th November 2008 at 14:28
eh? wot?

This isn't my site Kevin. I just contribute photos. Try the "Contact Us" link at the very bottom of the page.
Comment by:
myers.kevin2@gmail.com
on 29th November 2008 at 15:29
thanks for your reply,sorry i got the incorrect site.
talk to you soon.

kev