Photos of Wigan
Photos of Wigan
Photo-a-Day Archive
Photo-a-Day Archive
Photo-a-Day (Thursday, 16th October, 2008)
2:25pm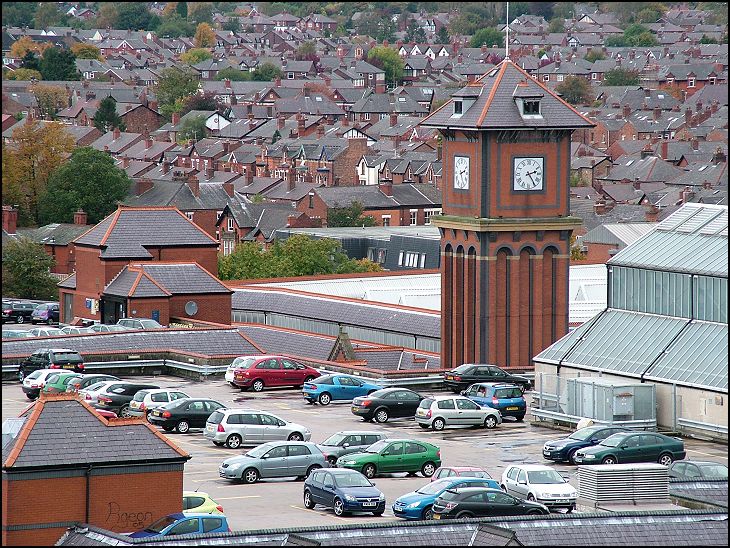 View from Wigan Parish Church tower beyond Galleries car park.

Photo: Brian (Fuji Finepix S7000)
Views: 4,252
Comment by:
Peter
on 16th October 2008 at 23:37
unusual view Brian i'v looked off the top of the Galleries a few times but seeing it from the top of the Parish Church makes a change.
Comment by:
ken campbell
on 18th October 2008 at 01:05
are there any Architects In Wigan?.
Comment by:
Neil A
on 30th October 2008 at 21:23
Has this car park always been on top of the Galleries? Although I've got the newspaper cuttings of the construction & opening (somewhere !) I don't recall it being mentioned at the time.
Comment by:
Carol G
on 2nd November 2008 at 02:29
It's always been there. The red brick building on the lower left has stairs and lift to galleries, morrisons