Photos of Wigan
Photos of Wigan
Photo-a-Day Archive
Photo-a-Day Archive
Photo-a-Day (Friday, 3rd October, 2008)
Christmas?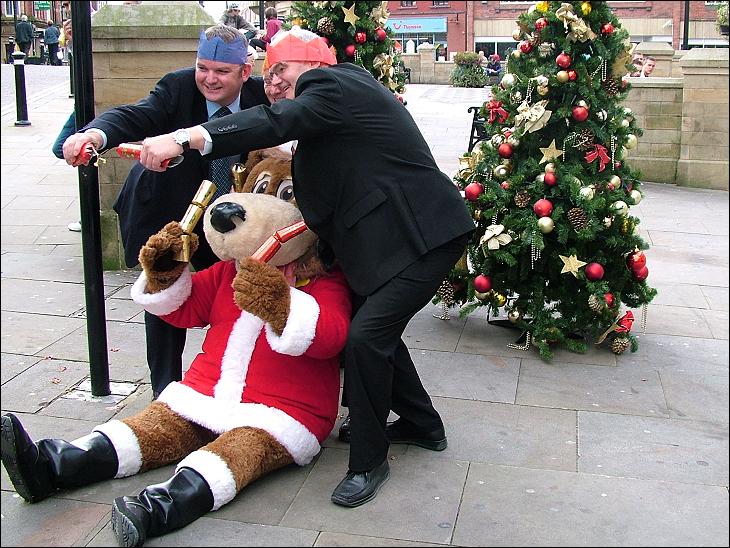 Photo taken 24th September, Market Place, Wigan. Promo shot to promote Christmas Shopping in the town.

Photo: Brian (Fuji Finepix S7000)
Views: 4,713
Comment by:
Ian B
on 3rd October 2008 at 09:23
All we need now is some shops :-( Tumble weed blowing through the galleries ......
Comment by:
Jean
on 9th November 2009 at 22:33
Where were all the shoppers ????Bet that put them all off !!