Photos of Wigan
Photos of Wigan
Photo-a-Day Archive
Photo-a-Day Archive
Photo-a-Day (Wednesday, 4th June, 2008)
JJB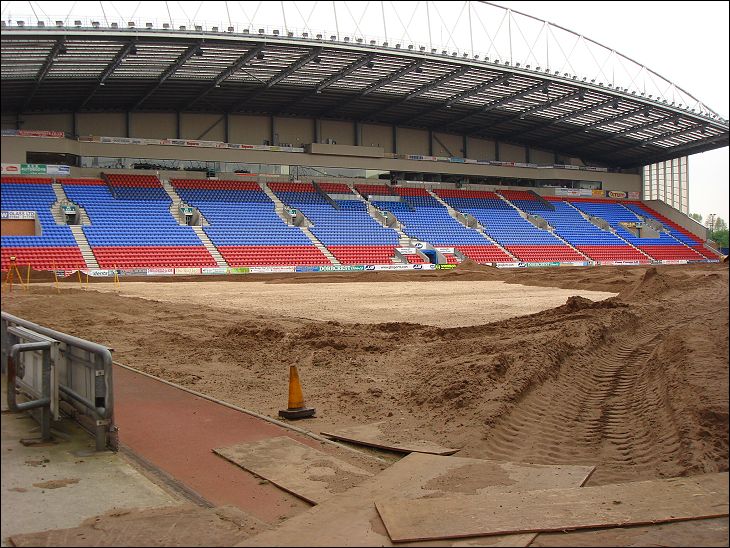 Taken a few days ago at the JJB Stadium, replacing the pitch.

Photo: Mick Byrne (DSC Sony T 9)
Views: 4,837
Comment by:
hughes the booze
on 4th June 2008 at 08:38
If they turf it now and add 5 million gallons of water it will be up to the high standard set last season.
Comment by:
wiganduck
on 5th June 2008 at 18:07
i know they brought the seaside to wigan last year but thats takin the mick
Comment by:
Jon
on 8th June 2008 at 12:52
Looks like a normal day after the rugby have torn up the pitch lol
Comment by:
Nicky
on 12th June 2008 at 20:53
Funny that!!! Pitch looked ok after the Pathetics, sorry Latics had finished!!!
Comment by:
conrad609
on 8th July 2008 at 18:32
Traveled down from East Sussex to watch the Wigan v Manyoo game on the last day of the season, the atmosphere can only be discribed as euphoric...
Comment by:
Colin
on 10th August 2008 at 21:57
Conrad, Wigan is UP from East Sussex!