Photos of Wigan
Photos of Wigan
Photo-a-Day Archive
Photo-a-Day Archive
Photo-a-Day (Sunday, 8th October, 2006)
Old Wall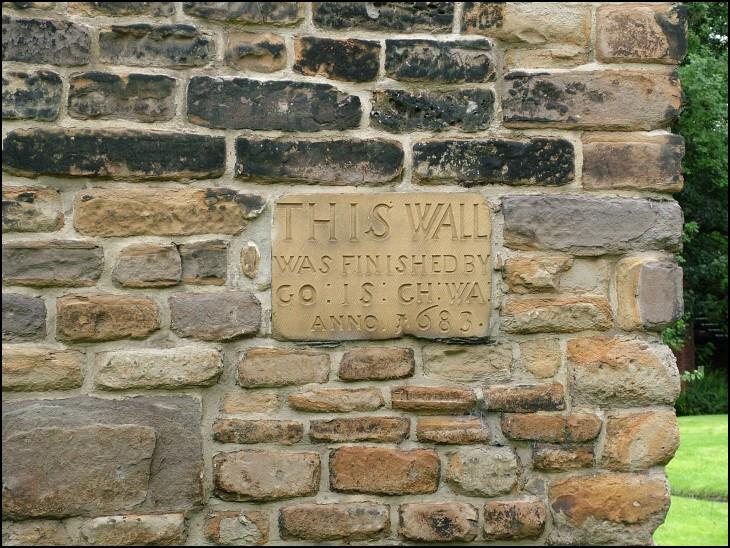 Built in 1683, probably the oldest wall in Wigan? It is located in the grounds of Wigan Parish Church.

Photo: Brian (Fuji Finepix S7000)
Views: 6,998
Comment by:
Oy
on 8th October 2006 at 10:11
I wonder what "GO : IS : CH : WA" stands for?

Some kinda 17th Century IP address by the looks of it :)
Comment by:
cliff higham
on 2nd December 2006 at 21:34
"CHINA WALL IS GO"


TROWELS BRING YOUR BRICKIES.
Comment by:
elizabeth
on 19th December 2007 at 15:47
I thought it was CHIWA I presume the dots on it belong to long lost letters wonder where the rest of the plaque is
Comment by:
jean.
on 11th November 2009 at 22:32
Are you sure someone isnt pulling our leg here??!!!
Comment by:
Brenda m
on 14th June 2010 at 22:23
Probably the initials of the men who built it
Comment by:
les g
on 12th May 2011 at 10:25
looks like new build to me n bricky used up stone to, clean face on them