Photos of Wigan
Photos of Wigan
New Gallery Contents
New Gallery Contents
New Photo Gallery
Winstanley Hall (Inside)
2 Comments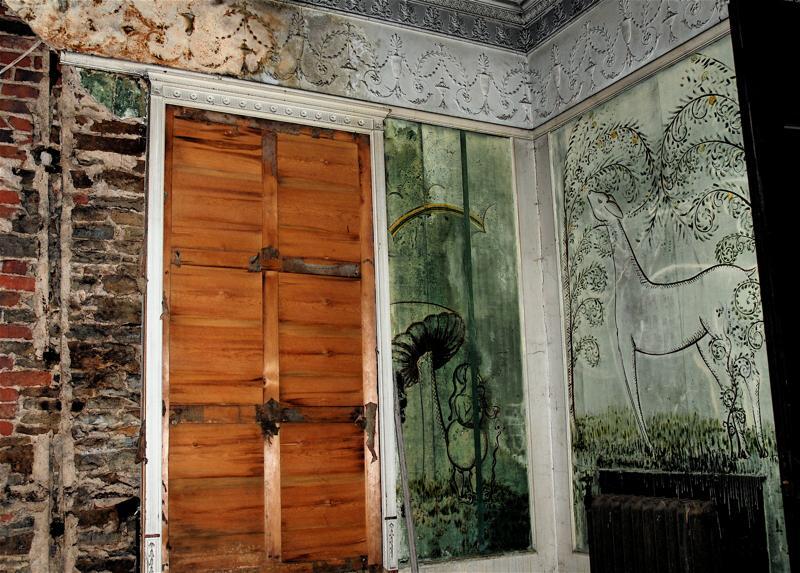 Decaying ornate interior
Photo: Anonymous
Views: 749
Item #: 1634
These photos were sent to me anonymously a while ago. Built in 1580, Winstanley Hall is one of the most significant houses in the borough which is sadly falling into decay.
Comment by: Anne on 18th February 2021 at 01:56
A thousand pities this building has been let fall into dereliction. Shame on
Wigan Councils, over the decades, for allowing this to happen. If the building couldn't be saved at least some of the wall artwork could have been found a new home. The likes of such buildings will never be seen again and should have been cherished for generations to come.
Comment by: Kathy T on 3rd October 2021 at 23:24
It beggars belief that such a building is being allowed to decay-- is there no civic pride left from our town council?