Blog
Great Sites
Published by Brian on Tuesday 14th July 2020
I spend lots of time online and come across many interesting sites - this is where I will share my findings, hope you enjoy them too.

I have 6 links to share which I hope you will enjoy.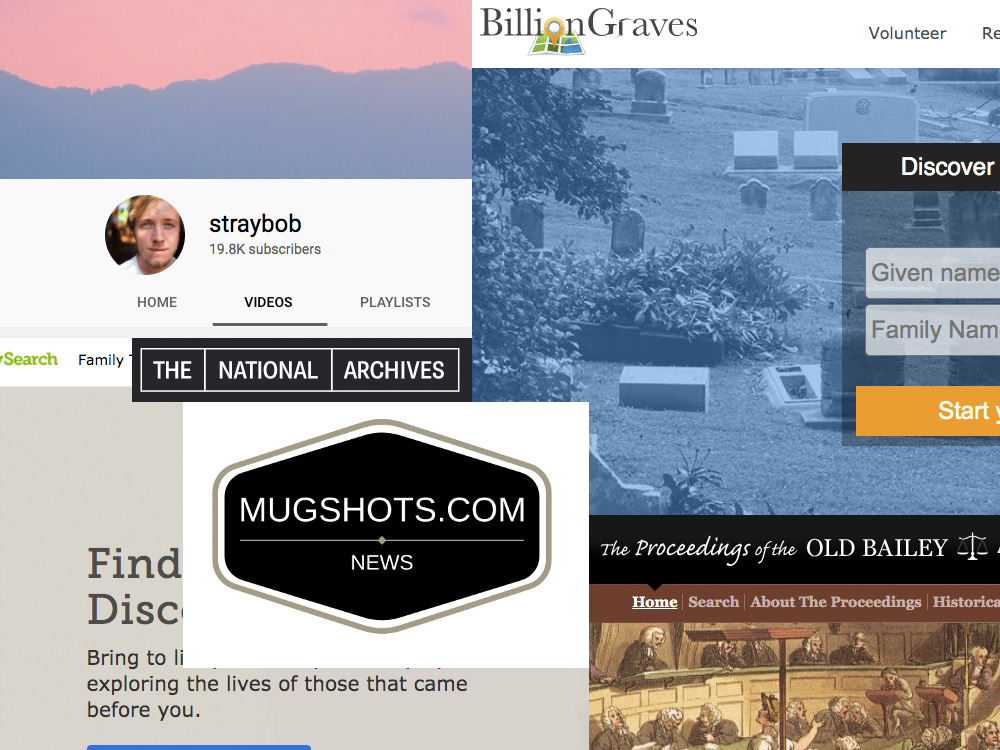 Straybob
Straybob
is a lad from Manchester who is walking coast to coast across India. Watch his videos in order, they're fascinating. All self edited, self filmed and great choice of music.
Billion Graves
Billion Graves
According to the site, "BillionGraves is the world's largest resource for searchable GPS cemetery data, and is growing bigger and better every day." - I searched my family name and was surprised by the results.
Familysearch
Family Search
is invaluable if you're doing your family tree. It's free and it contains useful census information.
The National Archives
The National Archives
at Kew currently offer free downloads of documents etc. during Covid-19. It's free to register and you can download several documents per month.
Mugshots
Mugshots
is an American site with photos and details of criminals in the good old U S of A, interesting to browse, look at pics and try to guess their crimes! On a serious note, we need a UK version of this site.
Old Bailey
The Proceedings of the Old Bailey, 1674-1913
A fully searchable edition of the largest body of texts detailing the lives of non-elite people ever published, containing 197,745 criminal trials held at London's central criminal court.
Comment by: Shannon on 13th October 2020 at 10:52
Looking for june gaskell nee nicholson lived in poolstock for family tree