Blog
Wigan Album
Published by Brian on Thursday 11th June 2020
Whilst doing the rewrite, I noticed that we've nearly reached another milestone! Almost 30,000 photos in the Album. Amazing.

Would be great to reach that number and it would be even better if we could keep it growing, its been brilliant to look back at old Wigan.

So, I will post a small selection from my many favourites.

To start with, here are a couple from Frank Orrell. This area was my old stomping ground as a child, and I remember the wall and the rat infested sheds etc. I used to play out there, they were magical times.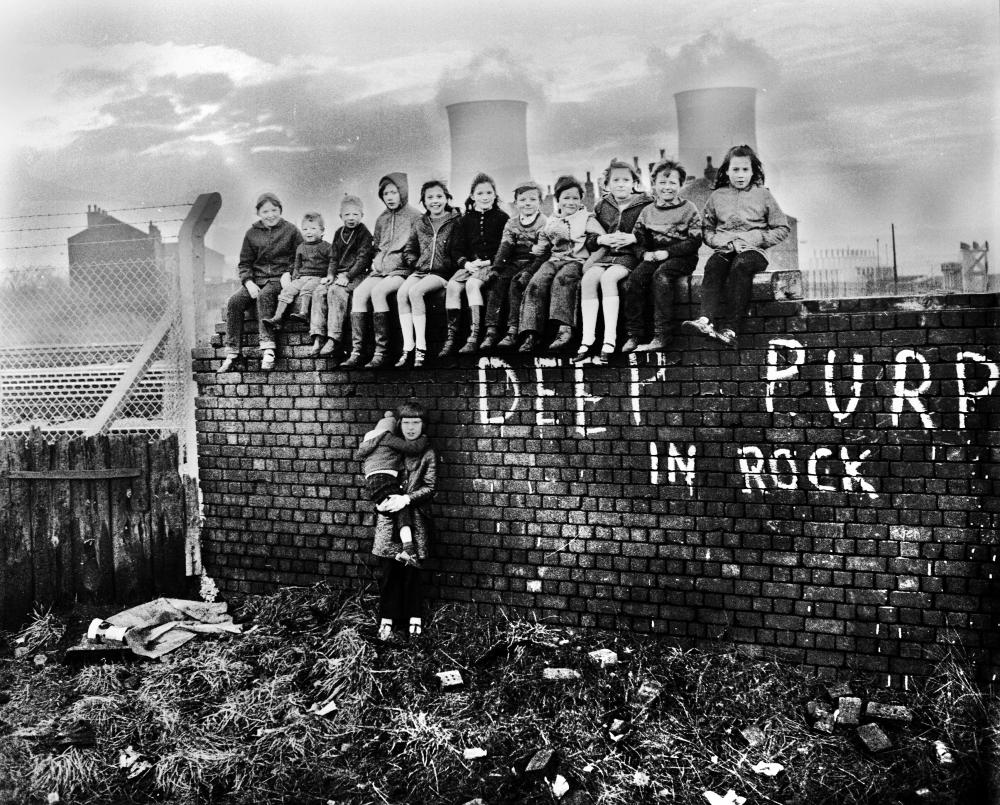 James Street Kids (Photo: Frank Orrell)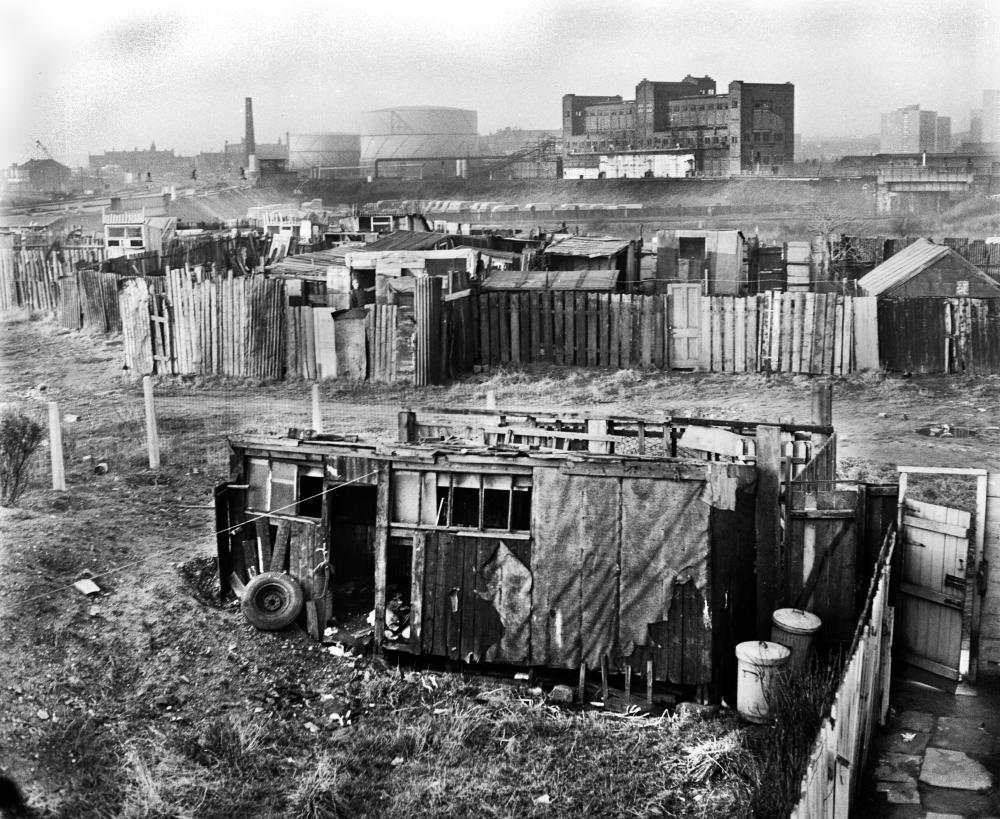 James Street Kids Play Site (Photo: Frank Orrell)
The next one was taken in the 1980s inside the old Wigan Market Hall.
I have fond memories of the place and the many stalls in there, not to mention some of the characters.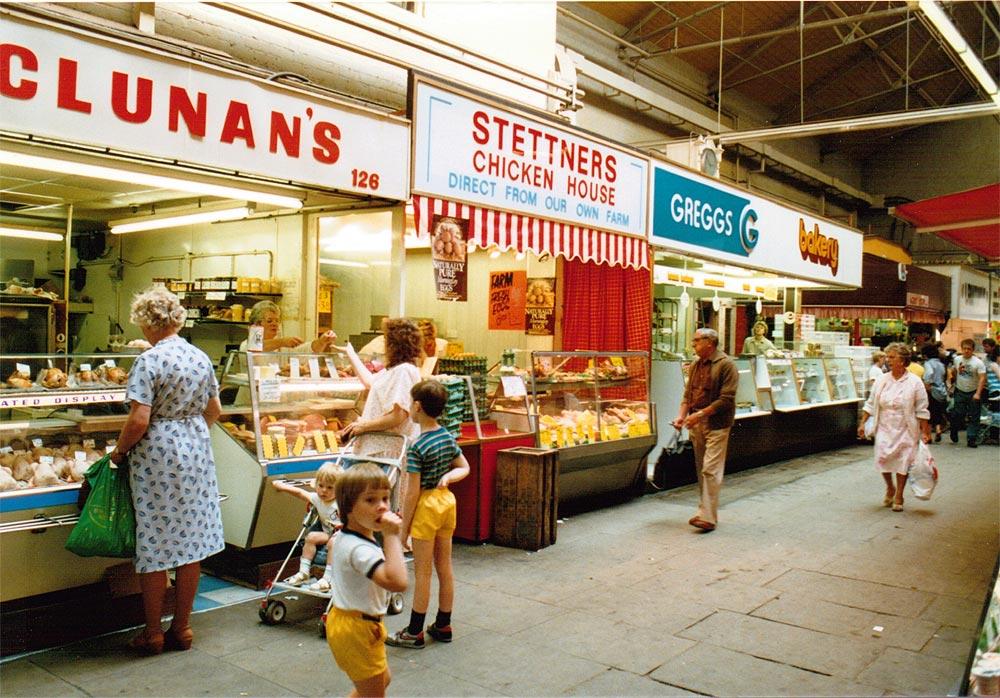 Inside the Market Hall. (Photo: Part of Syd and Trevor Smith's Archive)
And here is one the characters. I remember him from my childhood, almost every time I went to town I would see him.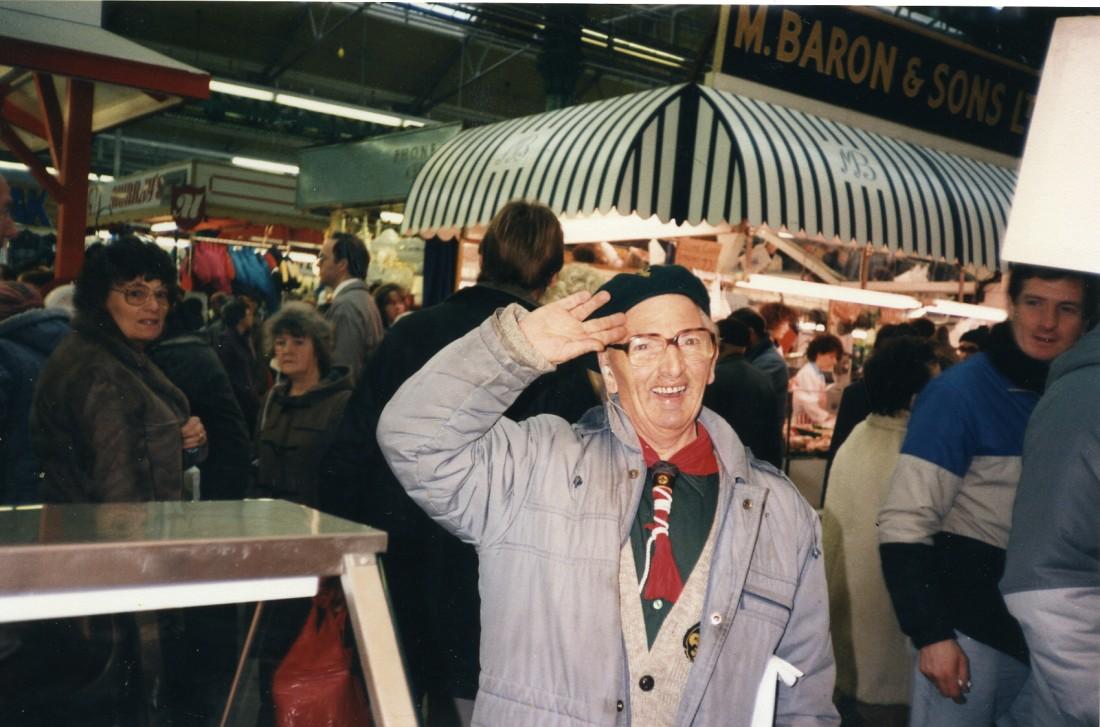 Inside Wigan Market Hall on the last day of trading. (Photo: Samantha Devine)
I like the next one a lot. It has been colourised by Stephen Arrandale, from an original black and white photo by Derek Phillips. Thanks to Tony Taylor for commenting: "The driver is Fred Wilcock, the fireman is Jimmy Poole."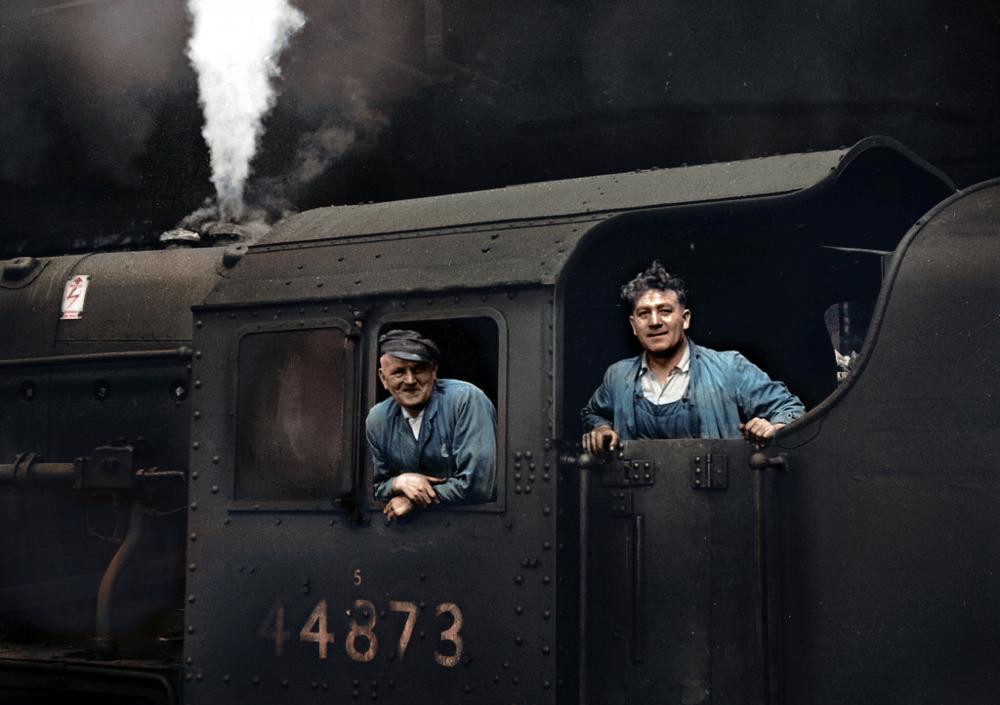 British Railways Wigan. (Photo: Stephen Arrandale / Derek Phillips)
And finally, a photo of Pit Brow Girls taken at Maypole Colliery in Abram, May 1949. Times were hard but how happy do this group of colliery lasses look?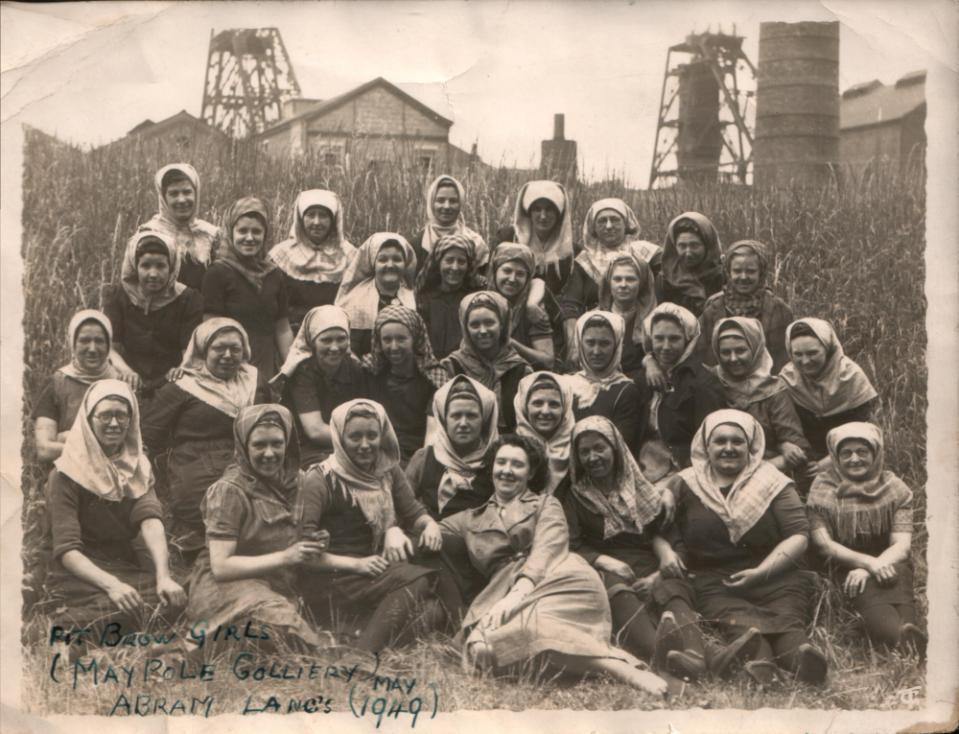 Pit Brow Girls, Maypole Colliery, Abram. (Photo: Harry Pennington)
I have many more favourites, in fact too many to list. Many thanks to all the contributors and commenters over the years, it's been fascinating.
Comment by: Keith on 12th June 2020 at 21:57
That's a great collection of photos. But if I have to pick one, it would be the BRITISH RAILWAYS WIGAN photo, attributed to Stephen Arrandale/Derek Phillips - although how two people can take the one photo is something of a mystery to me. However, it's a breathtaking photo because of everything really, the composition, the subtle colour, the subject matter etc., it's a personal opinion but for me it has a "Rembrandt" like quality. Simply stunning.
Just come across your web site which is quite fascinating.

I was at St Michaels Primary School from around 1945 -1950 then on to Hindley & Abram School until 1957.
Comment by: Carol Barton on 16th June 2020 at 13:38
Great photos. Would love to see more.
Comment by: Carol on 19th June 2020 at 14:00
really like the new look - a good job well done ! I look at the website every week but I noticed that the 2nd page of St.Thomas walking day (normally 40 pics) is missing - I like to look at this page as my sister (who sadly passed away) is on there. x
Looking for photos of wigan wheelers. As I was a member from 1978 to 1983. Many thanks Norman Ashcroft ????
My mom Marian Gregson-Muth (now deceased)& her parents Peter & Elsie Gregson stayed with my grandfather's cousin Maggie (Margaret) Robinson & her parents home during WWII. I am an American (please don't hold that against me ????) & have not been in England since the summer of 1973. Maggie's home was located next to the canal by the tunnel just down from Giants Hall. I remember it was such a Beautiful country home with a Beautiful England Garden ???? I don't have an address but does anyone know where this home is located? Also can you tell me if anyone knows anything about the Gregson Family? I would appreciate any help! Thank you ????