Photos of Wigan
Photos of Wigan
Album Contents
Album Contents
Wigan Album
Jimmy Greaves
8 Comments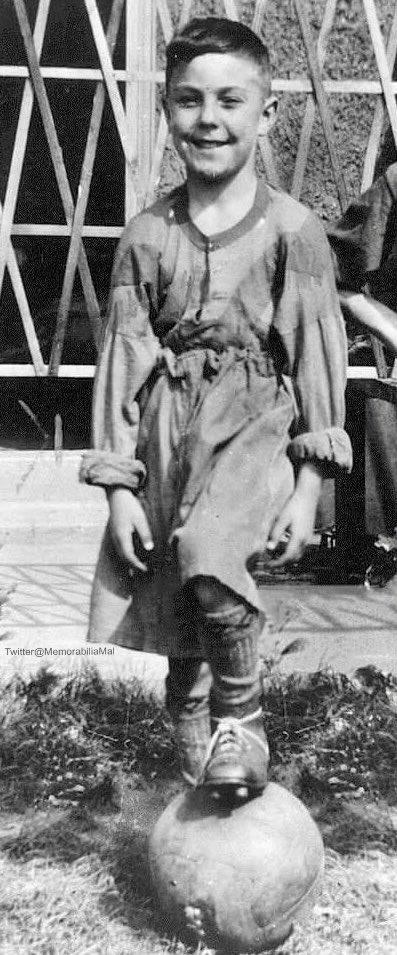 Jimmy Greaves in his football kit 1949.
Photo: ttd
Views: 911
Item #: 33353
In 1976 I went to the Oval to watch England play the West indies. I took my seat facing the pavilion waiting for the game to start when Jimmy Greaves and his two lads came and sat next to me. We talked a lot about the cricket but we never mentioned football. He was a really good lad. Rest in peace Jimmy. Catching the tube after the match to my brothers who lives in London I came across England players David Steele and Chris Balderstone also catching the tube probably to their hotel. How times have changed you wont find players catching tubes after the end of play these days
Comment by: Veronica on 29th September 2021 at 00:01
Aw! He looks as if he's wearing 'hand me downs' but he's not bothered. Imagine kids today doing that. They usually have a different set of kit for every day. I liked Jimmy Greaves he was very entertaining on his Sport shows... and good looking as a young footballer.
Comment by: Bill F on 29th September 2021 at 08:53
Comment by: Edna on 29th September 2021 at 09:27
I was just going to say Veronica, when I read you comment. "Is that his playing out kit" good photo of bygone days.RIP Mr Greaves
Comment by: Veronica on 29th September 2021 at 15:13
Yes he was a genuine character Edna and I hadn't the slightest interest in football, but I thought he was a very interesting man. Rest in Peace Jimmy.
Comment by: Keith on 30th September 2021 at 14:38
Fantastic story and great photo. Who, looking at this amiable little boy, would guess that he would become our greatest ever goal scorer. Forget the stats, on goals per game played for England, this little boy is top of the list and I can't see anyone beating him any time soon. I always admired Jimmy, I always will.
Comment by: AH on 30th September 2021 at 15:45
Comment by: Maureen on 1st October 2021 at 17:47
What a Bonny little lad he was bless him.
Comment by: Julia Joyce on 15th October 2021 at 17:10
What a fantastic photo, and what a kit, bless him.