Photos of Wigan
Photos of Wigan
Album Contents
Album Contents
Wigan Album
Wigan RUFC (Old Boys)
8 Comments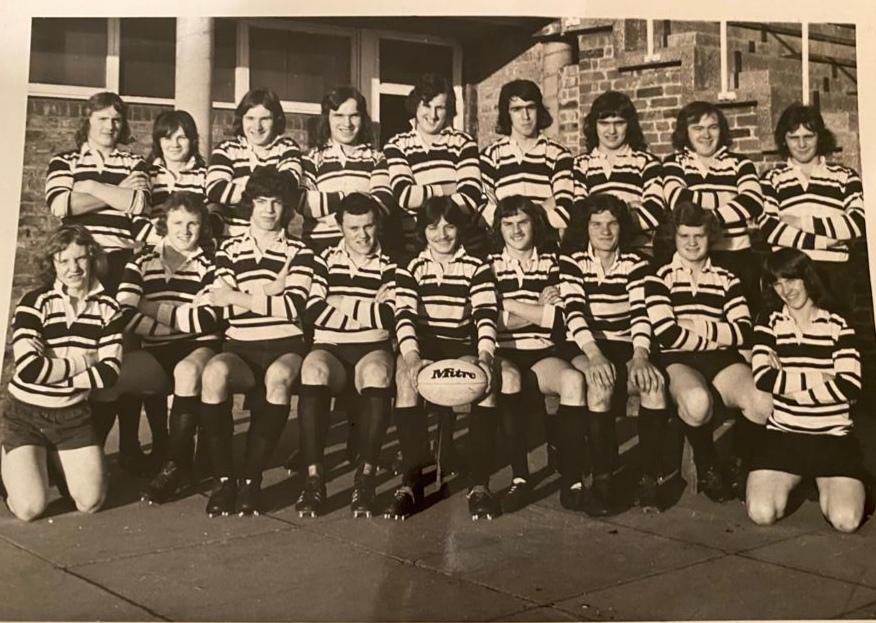 Wigan RUFC Colts 1972-73 season.
Photo: Martin Rigby
Views: 1,072
Item #: 33137
The Wigan RUFC Colts team pictured in May 1973 after being re-formed by Mike Higham and Barry Brennan.
Comment by: Roy on 12th May 2021 at 09:58
'Mick' Higham as we called him. I was in the same class as Mick 70 or more years ago. Later played schoolboys RL against him, All Saints (now The Deanery) v TLS and later played in the same team as him WRUFC Colts in '66,'67'68 era. The Colts were then 'run' by the one and only Ernie Griffiths, one of Mick's ex teachers at All Saints, great memories.
RIP Mick, and of course, Ernie.
Comment by: jcf on 12th May 2021 at 17:55
Roy, I think your era in the WRUFC Colts would have been '58'59,'60. I played for the Colts aka 'Wigan Juniors' at Prospect 60-61, before they moved to Douglas Valley.
Comment by: Keith on 12th May 2021 at 21:32
Hi jcf, it's quite possible we played in the same Colts team (I was full back and erstwhile goal kicker).
Roy, Mike Higham who very sadly left us far too soon, was at one time the boyfriend of my younger sister, around 1967/68.
At one time, Ernie was a reasonably frequent customer of "ours" at the Wellfield Hotel, Beech Hill where he used to meet up with friends.
Comment by: jcf on 12th May 2021 at 22:24
Hi Keith, I do remember you at full back, with a good boot and kicking game. You are correct about Ernie, he did enjoy the social side of life and a drink or two !.
Comment by: whups on 13th May 2021 at 00:07
does anyone remember john sheridan from downall green as he had a long spell at wigan rufc ? .
Comment by: Roy on 13th May 2021 at 09:23
Thank you jcf, it's surprising what a few knocks to the head and reaching the age of 80 does to your brain, it gets even worse !! it would have been '56 '57 '58 and yes it was Wigan Juniors.
Hi KB, yes EG was partial to a pint or three and the occasional fag. I've mentioned to you before what your dads ale did to my wife !!
Comment by: chisholm on 20th May 2021 at 12:27
4th from right front row looks like a young Les Barton. Had the pleasure of playing in the same team at Rose Bridge . Top player and real gentleman.
Passed far to soon always be missed.
Comment by: chisholm on 20th May 2021 at 16:31
Sorry that should be 4th From left.