Photos of Wigan
Photos of Wigan
Album Contents
Album Contents
Wigan Album
Penman Family
5 Comments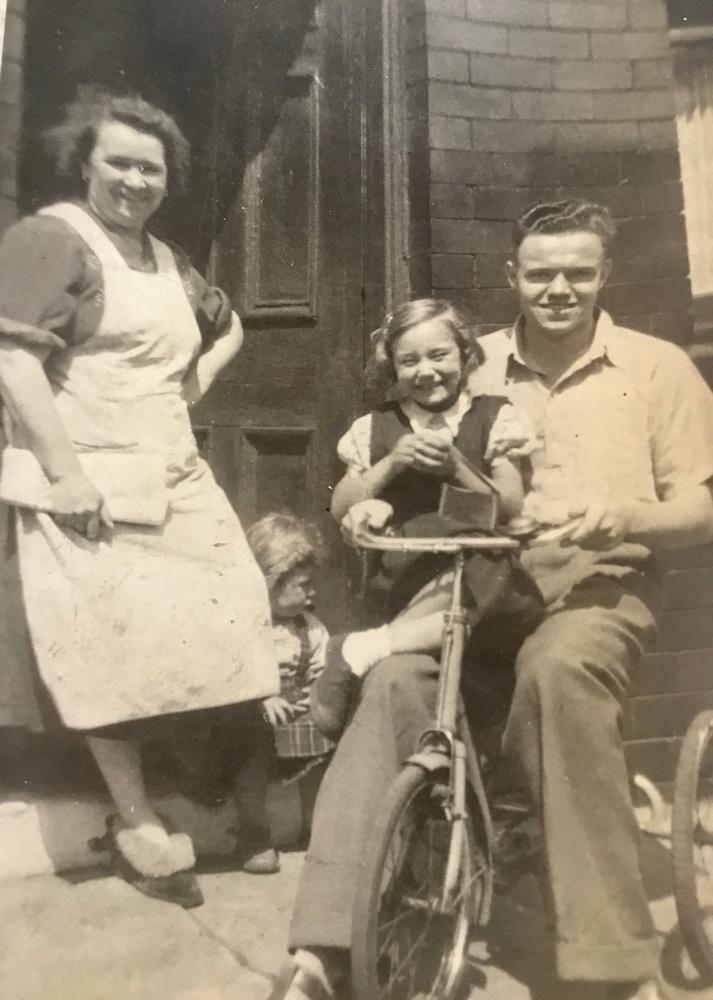 Penman family
Photo: Tom Walsh
Views: 520
Item #: 33725
PHOTOGRAPH TAKEN IN JOHN ST HARDYBUTTS c. 1950 . TOM PENMAN, BERNADETTE
PENMAN, BETTY, PENMAN ON THE STEP. (TOM'S SECOND COUSINS,) TOM'S AUNTY LIZZIE ( PERRY)

Comment by: Veronica on 10th May 2022 at 21:38
I remember all these, they lived at the bottom end of John St. I didn't realise Bernice and Betty were related to Tom Penman.
Comment by: Thomas(Tom)Walsh on 10th May 2022 at 23:50
Tom Penman is a great friend of mine, as nice a man you could ever wish to meet .
Comment by: Helen of Troy on 11th May 2022 at 07:25
What a lovely happy photo Tom. I love Missus in her pinny & fluffy slippers. Happy days !
Comment by: Veronica on 11th May 2022 at 08:43
I'm glad to hear that Tom is still going strong Tom. Those houses where similar to the house I lived in. They were a better type of brick to some of the others if you remember. Especially the tiny houses on the opposite side of the road to those.
Comment by: Dougie on 11th May 2022 at 11:56
Are these the same Penman family that I worked with at Reeds in the 60s, Two brothers Billy and Tommy Penman if so two of the nicest people I worked with