Photos of Wigan
Photos of Wigan
Album Contents
Album Contents
Wigan Album
Schofield family
7 Comments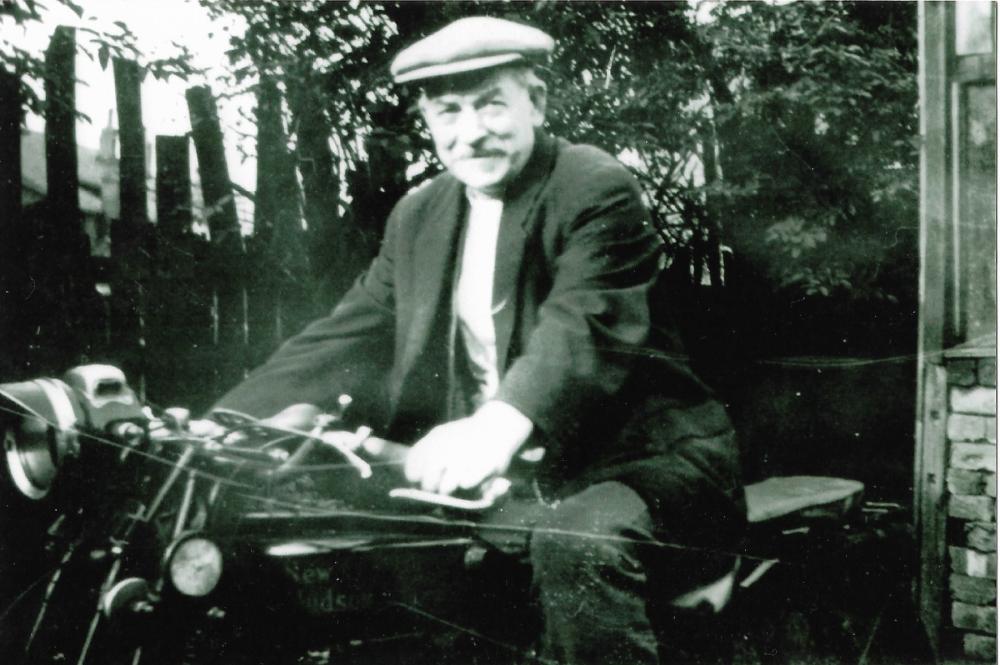 George Edward Schofield (1864-1946)
Photo: Paul Dowd
Views: 609
Item #: 33207
My 2x great grandfather, George Edward was a coach builder and painter born in Goose Green. He grew up in the Billinge Road part of Highfield where for some of that time his parents had the Traveller's Rest pub. In later life he lived on Poolstock.
Comment by: Albert.S. on 27th July 2021 at 10:32
Paul. Two years after he was born, the battle of the 'Little Big Horn' took place, and the defeat of General Custer, by Chief Crazy Horse, and his combined Red Indian tribes, including the Cheyenne.
My grandmother was eleven years old, at the time, she died in 1950, aged eighty seven, when I was sixteen.
Comment by: WN1 Standisher on 27th July 2021 at 11:59
New Hudson motorcycle, built 1909-1957. Springer front forks with a plunger rear unit setup. Was that his bike Paul, quite a nice piece of kit back in the day
Comment by: Helen of Troy on 27th July 2021 at 13:17
3 really good pics Paul, thanks for sharing them
Comment by: Albert.S. on 27th July 2021 at 14:25
Paul. Sorry. Your great grandad would have been twelve years old, not two years old, and my grandmother thirteen years old, when the battle took place. The battle took place in 25th, June, 1876.
Comment by: Paul Dowd on 27th July 2021 at 15:56
I'm sorry WN1 Standisher I don't know whether it was his bike, I don't know that much about him I'm afraid other than what official records say.
Comment by: Edna on 27th July 2021 at 17:31
Another good photo Paul, of your ancestors.I wish I had some of mine!!
Comment by: WN1 Standisher on 27th July 2021 at 18:14
Not to worry Paul, it's a great photograph. He looks in his element