Photos of Wigan
Photos of Wigan
Album Contents
Album Contents
Wigan Album
Wellings
3 Comments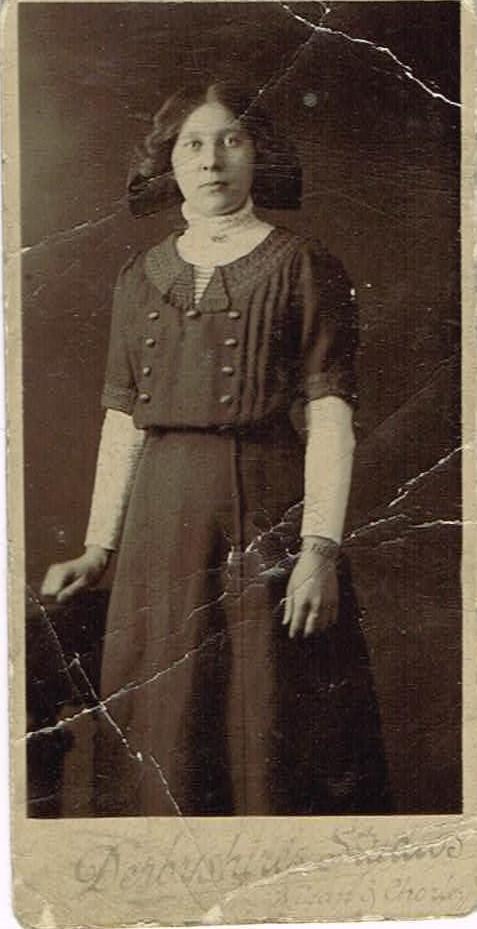 Ellen Wellings
Photo: Jane Furnell
Views: 318
Item #: 33188
Ellen Wellings, my great grandmother, Not sure of date, she was married in 1914 or 1915.
Comment by: Edna on 4th July 2021 at 10:50
This is lovely to have this very good photo, of your great grandmother.I love old photographs.I wish I had some of my great grandparents.I was told so much about my maternal grandma and great grandma, by people who knew them, but no photos, so sad.You are very lucky Jane to have this treasure.She is lovely.
Comment by: winnie on 4th July 2021 at 15:16
Name: Ellen Wellings
Registration Date: Jul 1929
[Aug 1929]
[Sep 1929]
Registration Quarter: Jul-Aug-Sep
Registration District: Wigan
Inferred County: Lancashire
Spouse: Richard Seddon
Comment by: Jane Furnell on 4th July 2021 at 22:56
Thankyou. She was born Elken Sumner, married William Wellings and had a son Harold and daughter Hilda, my Nana. William died in 1925. She remarried Richard Seddon and according to Nana, they had a wonderful life.