Photos of Wigan
Photos of Wigan
Album Contents
Album Contents
Wigan Album
hough
9 Comments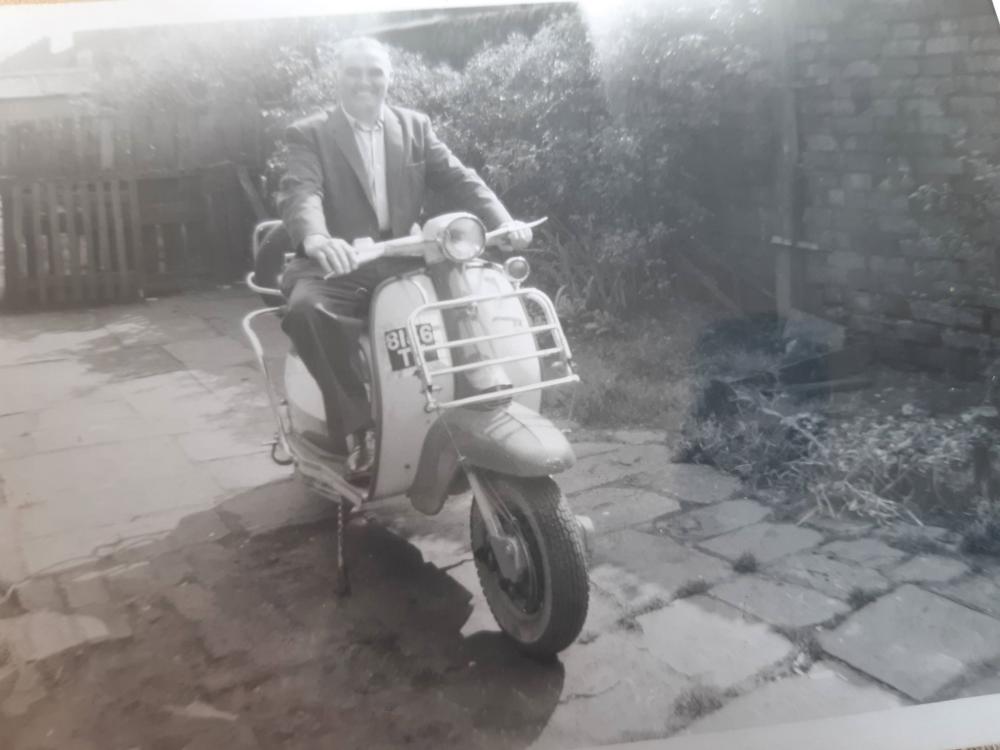 scooter
Photo: alan hough
Views: 778
Item #: 33160
mi dad on mi old scooter
Comment by: whups on 1st June 2021 at 00:03
love the scooter , but not enough mirrors tho .
Comment by: Dave lewis on 1st June 2021 at 00:28
Nice machine hough, have you still got it I loved the scooters they are still a very popular bike with people today who have meetings and charity runs, there was some beautiful bikes in the film quadrophenia, thanks for sharing.
Comment by: Edna on 1st June 2021 at 11:23
We used to have one similar, done a few runs up Rivington on a Sun, in our courting days 60s. Nice photo of your dad.
Comment by: Shannon on 3rd June 2021 at 10:38
Just like too know who has the right of way on canal tow path should be signs to bikers to be more considerate to family's and people
Comment by: Rev David Long on 3rd June 2021 at 10:59
Shannon - it seems bikers have the right of way... or at least they seem to think so. The waterways magazines have regular correspondence from people who are harassed or even knocked into by cyclists who know they can speed away from any consequences.
Comment by: WN1 Standisher on 3rd June 2021 at 13:06
I've always been of the school when out on the bike on a towpath, slow down and a quick ping on the bike bell, make eye contact, everyone knows everyone else is there, space created, a quick ' thank you ' as you pass, everyone happy !! We once did Leeds to Wigan for a local charity, not a crossed word, even the roach pole brigade
Comment by: Shannon on 3rd June 2021 at 14:26
A quick ping of a bell doesn't help if it's old hard of hearing person or a few children playing its not a cycle lane
Comment by: WN1 Standisher on 3rd June 2021 at 15:06
If no eye contact established, treat as though they don't know you're there and if need be, dismount until your past them. I think the towpath is open to all non motor vehicle users, pedestrians, cyclists and people on horseback. I'd say pedestrians would have ultimate right of way as they were invented first :). That said, with a bit of common sense and manners, there's room for all.
Comment by: cindy on 4th June 2021 at 15:36
Remember the slogan, Beta Geta lamberetta. I had one but cant remember where I bought it from.