Photos of Wigan
Photos of Wigan
Album Contents
Album Contents
Wigan Album
Fort family
7 Comments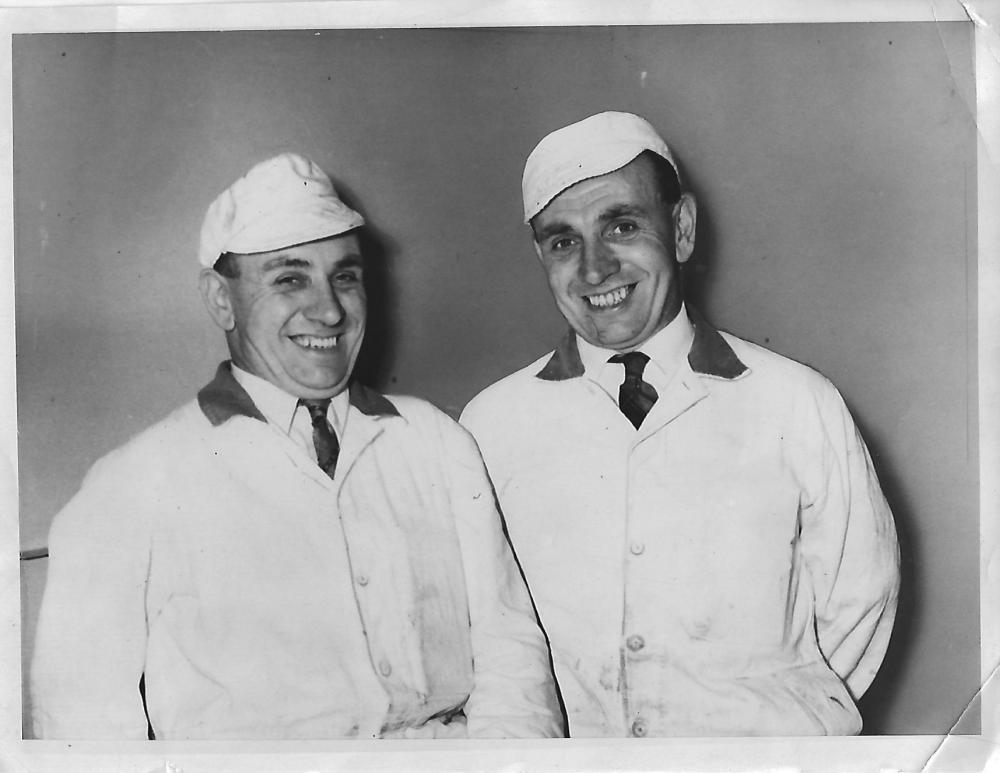 Twins 100th Anniversary
Photo: Ed Fort
Views: 738
Item #: 33144
The Fort twins would have been 100 on the 18th of May, sadly they passed too soon!
Comment by: WN1 Standisher on 18th May 2021 at 09:06
Good picture Ed. They appear to hold a position of responsibility shown by the ' collar ', where did they work ? Was it Heinz ? I bet you hold treasured memories of the lads, especially today on what would have been their 100th birthdays. Thanks for posting.
Comment by: Roy on 18th May 2021 at 10:03
Nice one Ed.
Jack and Edwin, Jack was my first foreman at HJH and was for many years, a gentleman. Never forget his first words to me on my first shift. Sit down Roy we'll have a chat.
'' We don't have tins and lids here, we have cans and ends or covers'' and that statement has stuck with me for 58 years. Edwin was my supervisor for the last few years.
Ed, did Edwin end up living in Jersey ?
RIP the Fort twins.
Comment by: Roy on 18th May 2021 at 11:00
Sorry Ed, make that 48 years !!
Comment by: Ed Fort on 18th May 2021 at 11:57
Sorry Roy my dad didn't go to Jersey both he and brother lived all their lives on Wigan.
Ed,did John have a son named John and lived on Hunter Road in Marsh Green.
P.B. yes he did and a daughter Sheila and they did live on Hunter Road.
Thanks Ed,can remember vaguely playing with John when we were kids.I think he lived at no 47 .