Photos of Wigan
Photos of Wigan
Album Contents
Album Contents
Wigan Album
Cyril Dermott.
4 Comments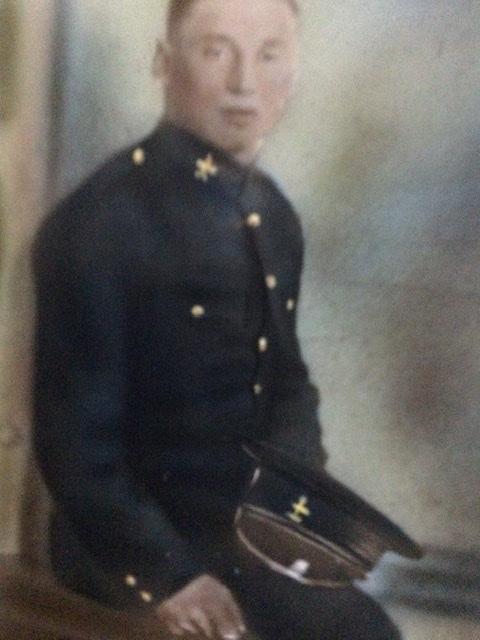 A tragedy of the Second World War.
Photo: Albert.S
Views: 462
Item #: 33120
A photograph of my wife's uncle. (Her mother's brother.) Cyril Dermott. Perished in September, 1944, age 28years. He was a Japanese P.O.W., together with many other P.O.W. on a Japanese ship, when it was attacked and bombed by allied aircraft, and it was sunk. The allied aircraft crew had know way of knowing that allied P.O.Ws. we're on that Japanese ship. A tragedy of war. I did see that his name had been recorded, in the special section, at the Japanese Atrocities Exhibition Building, at the National Memorial, Alrewas, Staffordshire.
Comment by: Veronica on 26th April 2021 at 23:04
So very sad what happened with all those young men. The cruelties they endured even before the ship was bombed. Locked in the holds with hardly any water to drink or food , just a little rice. No room to turn and having to answer the calls of nature in over flowing buckets. Nightmarish on all those ships, usually taking them to Japan for slave labour. Rest in Peace young man.
Comment by: Albert.S. on 27th April 2021 at 13:37
From the sparse details that I have been fortunate to acquire. He was in the 1st Battalion of the Manchester Regiment.
Comment by: Albert.S. on 27th April 2021 at 14:16
The regimental badge of the Manchester Regiment was the fleur de lis.
Comment by: Edna on 27th April 2021 at 18:16
Such a tragic loss, at such a young age.We owe them all a great deal.They must never be forgotten. RIP.