Photos of Wigan
Photos of Wigan
Album Contents
Album Contents
Wigan Album
Bryn
12 Comments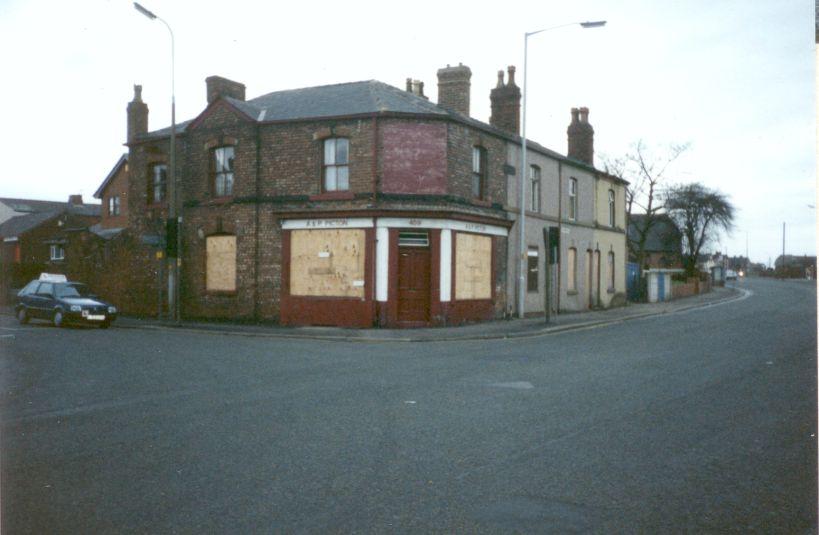 Bryn Cross, 1980s.
Photo: Paul Green
Views: 5,819
Item #: 985
Bryn Cross, 1980s.
Comment by: Carol King on 21st November 2007 at 16:20
Funny how you forget things after a while. I had forgotten all about Picton's shop on the corner there. We used to call in there on days when we walked to school from landgate to Ashton
Comment by: Dougie on 8th February 2008 at 17:35
The shop next door to jack greenall was ridgeways toffee shop in the 40s/50s
Comment by: Franny on 15th February 2008 at 13:28
Wasnt that a butchers? I remember as a kid my dad telling me to go there to get a sheeps head for an alsation dog we had! If I remember rightly as well, just up from there and heading towards the Oddfellows was Cunliffes upholstery shop. He later went on to run the newsagents across the road.
Comment by: Bryn156 on 20th February 2008 at 18:42
Vaguely remember the Butchers at Bryn Cross.Didn't the Croft family used to run it??.
Comment by: a caulfield 9PICTON) on 2nd August 2008 at 20:27
A FRIEND OF MINE PRU PICTON AND HER HIUSBAND ARTHUR USE TO HAVE THE BUTCHERS SHOP WOULD LIKR TO HERE FROM THEM
Comment by: BARRY GASKELL on 22nd February 2009 at 15:19
The butchers shop on the corner of Downhall Green road and Wigan Road was owned by Mr Greenhall. I lived on Wigan Road opposite the garage. Sadly the house I lived in and the garage have been pulled down. Both my parents lived in that house. They then moved to Richmond road on Bryn estate untill they died.
Comment by: Darren on 24th March 2009 at 19:26
Does anyone remember Len and Alice Fairhurst from Morden Ave in Ashton. They were members of St Peters Church and Knew most of the shop woners at Bryn?
Comment by: Anne Ridgway on 12th August 2010 at 18:11
Mr and Mrs Greenhall had the butcher's shop. Mrs Greenhall used to make her own pressed meat on Tuesdays. Their son, Barry, worked with them. The Ridgway's toffeee shop was owned by my husband's grandparents.
Comment by: David on 12th December 2010 at 19:07
To Bryn 156 Norman Crofts butchers shop was across the road between Charnocks newsagents and Spencers pie shop. Norman and his family lived at the bottom of grange Road near the railway line. He had a look of Stanley baxter the scottish comedian. My dad knew him quite well.
Comment by: G P on 12th May 2011 at 19:36
the butchers shop that that david brogan now owns used to be a BEN TURNER shop & was run in the early 60s by BERT CROFT brother of NORMAN & husband of NELLIE ROSCOE from the furniture shop on wigan rd,when he finished at the butchers he had to go & deliver furniture & stuff,myself & graham brindle used to go with him in the van.i was talking to NELLIE 12 months ago, she had just given up driving at 90 yrs of age
Comment by: Priscus on 17th May 2011 at 10:38
Greenalls, when they ran the butchers used to live on Wigan Road, just beyond the station. I think it was number 353, and the next house, (towards Ashton) was then St Peter's vicarage. Vicar at that time a Mr Johnson. I don't know why, but he wu alus referred to as Mr, not Rev. ???
Comment by: Tommy Walsh on 12th February 2012 at 15:49
On this block Mrs.,Gaskell had a wool shop, they lived at the back of the shop. Mr.,and Mrs., Gaskell were the nicest couple you would ever wish to meet