Photos of Wigan
Photos of Wigan
Album Contents
Album Contents
Wigan Album
Bryn
12 Comments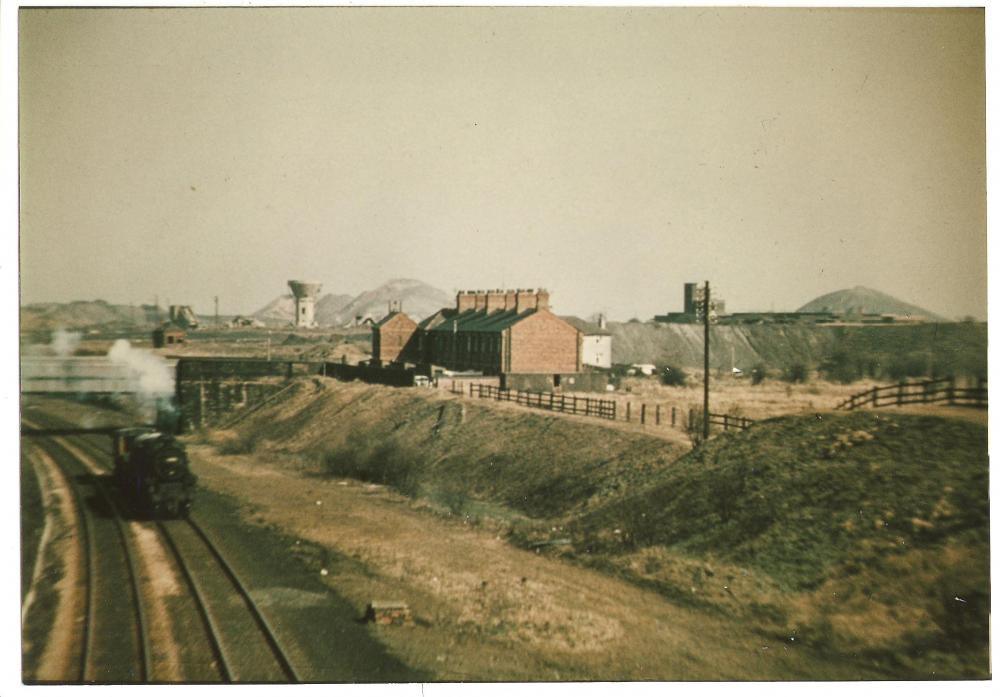 Last steam train?
Photo: nyce horse
Views: 3,765
Item #: 7107
I was told that this is the last working steam train to run through Bryn station.
even if it's not, it's a good view across to Bryn road, Garswood Hall and the threesisters.
Comment by: John on 21st August 2008 at 20:30
Nice pic' about what year was it taken ?
Comment by: nyce horse on 21st August 2008 at 22:59
Thinking, around late 60's early 70's.
Comment by: linny on 1st October 2008 at 04:37
Great pic,you can just see what were the police houses at the back of the railway terrace,on Bryn Road.
Comment by: Ron on 2nd October 2008 at 09:08
When my Uncle Jimmy worked on Bryn Station I spent many hours watching the trains, especially when the coal was coming out of Garswood Hall, a 9f with a banker! was a fine sight indeed!!!!!!
Comment by: Karen on 29th January 2009 at 22:52
Only just seen this. What a cracking photo.
Comment by: brian a mcguinn on 10th October 2009 at 23:11
fantastic photo took me back nice!
Comment by: graham pye on 12th April 2011 at 14:36
I remember the houses on the right i thing it was called railway terrace,i used to mate with a lad from there Roy Bridge ,i also remember a couple off familes from there, the lowes i think they had three girls, & the Carneys
Comment by: Priscus on 17th May 2011 at 10:52
A historic spot, where the railway excavation cut through the remains of the Roman Road from Wilderspool to Coccium. Preserved for ever, I had thought, in naming the local pub:'The Britannia'! Alas1 I guess nothing is forever!
I remember steam trains scaring me to death at Garswood station when I was very young - I was born in 1962. This photo also shows the size of mining operation going on where Three Sisters now is - massive !!!
Comment by: Kenee on 22nd April 2013 at 19:28
I'd say this was 1964/1965. Demolition of the colliery was underway in 1964, the slag heaps (Three Sisters) had gone by 1966/1967.
Comment by: Jane Carney (now Prescott) on 2nd December 2020 at 20:39
Well this takes me back, I can see our car outside number 6 Railway Terrace where we lived. So lucky to have had those happy times and the lovely steam trains.