Photos of Wigan
Photos of Wigan
Album Contents
Album Contents
Wigan Album
Whitley
5 Comments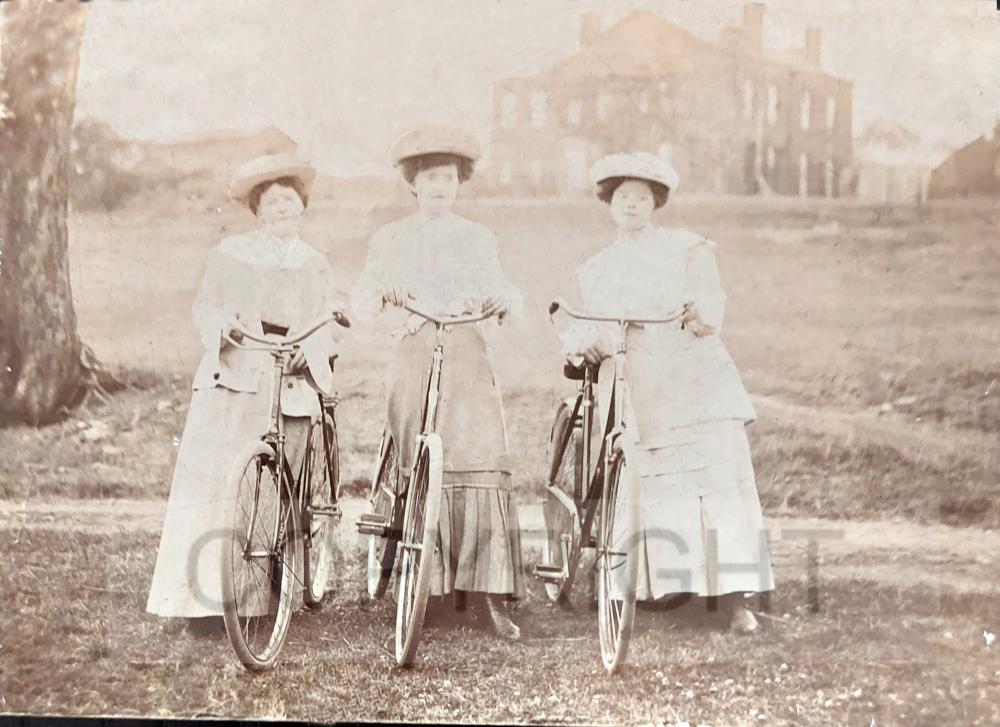 WHITLEY HALL
Photo: RON HUNT
Views: 566
Item #: 33935
A RARE VIEW, I'VE NEVER SEEN ONE BEFORE, SHOWING WHITLEY HALL.
THANKS TO PAT HIGGINSON FOR THE PHOTO. HER GRANDMOTHER, SARAH ON THE LEFT.
Comment by: Helen of Troy on 28th July 2022 at 13:16
Do you know where Whitley Hall was Ron ?
My Bryson grandparents lived up by Cherry Gardens & I always knew their address to be Wigan but later found out it was classed as Whitley.
Comment by: Helen of Troy on 28th July 2022 at 13:30
Just had a look Ron & found a Historic Ordnance Survey map showing Whitley Hall, on a straight road out of Wigan, near another large dwelling called Woodfield....the lake in the Hall grounds is known now as Whitley Reservoir.
The map is 'held' by WMC.
Comment by: RON HUNT on 28th July 2022 at 15:20
Helen, yes I know where the hall was, but I've never seen a photograph of it before
Comment by: Andrew Lomax on 28th July 2022 at 21:11
As we discussed the other day Ron, it's a pity these old Wigan hall's have a date of demolition but nothing as to when they were built. Educated guess would say post Civil War based upon allegiance to the crown?!

It only takes proof of a Parliamentarian living at one of these hall's back in the day to throw my argument out...
Comment by: Helen of Troy on 29th July 2022 at 08:21
Andrew some info , if you havent got it already. Whitley hall
Robert Holt Leigh....
www.historyofparliamentonline.org