Photos of Wigan
Photos of Wigan
Album Contents
Album Contents
Wigan Album
Highfield
5 Comments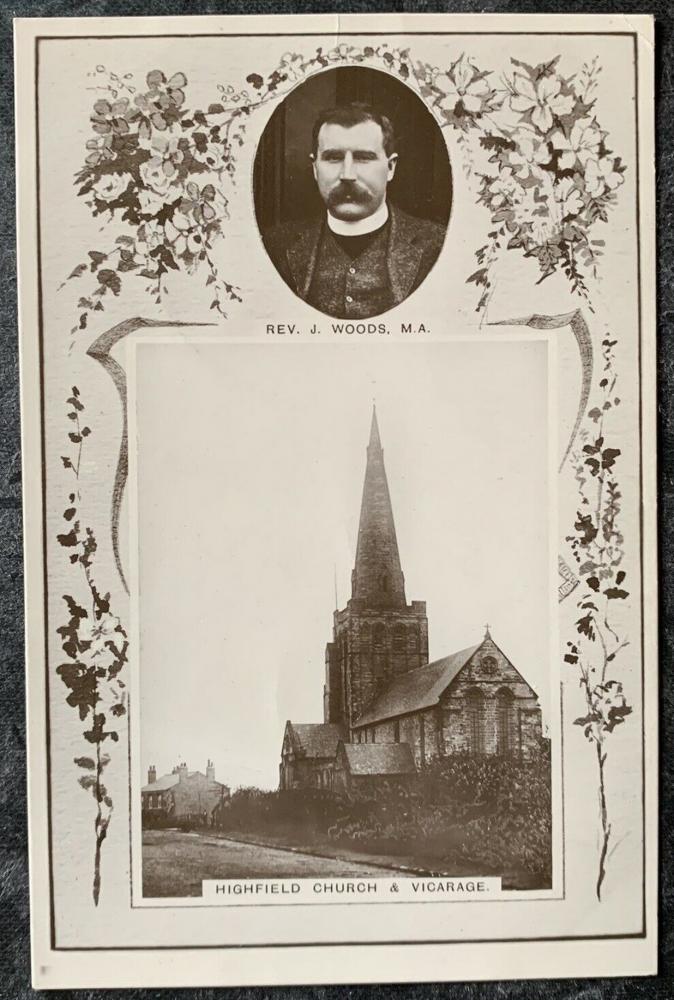 HIGHFIELD CHURCH
Photo: RON HUNT
Views: 338
Item #: 33857
POSTCARD SHOWING ST. MATHEWS CHURCH AND VICAR. REV J. WOODS DATE UNKNOWN
Comment by: Tim Cooke on 24th June 2022 at 10:21
Rev J. Woods was vicar at St. Matthews between 1910 - 1936 according to the book 'A History of St. Matthew's Highfield'.
Comment by: winnie on 24th June 2022 at 11:05
It was on 23rd August, 1881 that the Reverend J. Wood entered upon his work in Highfield, and this continued until his retirement in November 1908. He died on 14th June 1911. During this ministry, the great event was the building of the present church. This was commissioned by Colonel Blundell as a memorial to his wife, who had at one time been a lady-in-waiting to Queen Victoria. The foundation stone was laid on 23rd April 1892.
Comment by: RON HUNT on 24th June 2022 at 11:16
TIM, WINNIE, THERE APPEARS TO BE SOME CONFUSION RE THE DATES OF HIS INCUMBENCY?
Comment by: Tim Cooke on 24th June 2022 at 16:27
Ironically, there was Rev. J Woods (in the picture above) that followed Rev. J Wood (without the 's') As stated in the book, Rev J. Wood was curate in charge from 1881 - 1908. Then Rev. J Wood was the forth curate in charge from 1909 - 1910.
He then became the first Vicar from 1910 - 1936
Comment by: RON HUNT on 24th June 2022 at 20:18
What a coincidence.. Sounds a bit like the Peter Sellers film HEAVENS ABOVE..<g>